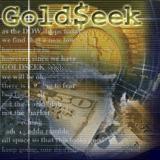 news.goldseek.com / Julian D.W. Phillips / 4 April 2017
Gold Today –New York closed at $1,253.20 yesterday after closing at$1,247.30 Friday. London opened at $1,258.20 today. 
Overall the dollar was stronger against global currencies early today. Before London's opening:
–         The $: € was stronger at $1.0657 after yesterday's $1.0670: €1.
–         The Dollar index was stronger at 100.61 after yesterday's100.48.
–         The Yen was stronger at 110.47 after yesterday's 111.34:$1.
–         The Yuan was unchanged at 6.8836: $1.
–         The Pound Sterling was weaker at $1.2437 after yesterday's $1.2508: £1.
Yuan Gold Fix
Today the Shanghai Gold Exchange remains closed and will be closed until Wednesday for "Tomb Sweeping Day". Hence there are no prices to report. As a result yesterday and today's prices reflect New York and London's prices only.
LBMA price setting:  The LBMA gold price was set today at$1,258.65 from yesterday's $1,246.25.
The gold price in the euro was set at €1,183.16 after yesterday's€1,169.42.
Ahead of the opening of New York the gold price was trading at $1,258.45 and in the euro at €1,181.92. At the same time, the silver price was trading at $18.36. 
Silver Today –Silver closed at $18.22 yesterday after $18.21 at New York's close Friday.
The post Gold and Silver Market Morning: April 4 2017 – Gold rising above resistance, which is now support! appeared first on Silver For The People.
Source:
http://silveristhenew.com/2017/04/04/gold-and-silver-market-morning-april-4-2017-gold-rising-above-resistance-which-is-now-support/