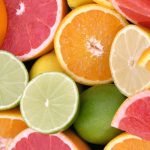 (NaturalHealth365) We've all heard how good citrus fruit is for us due to its vitamin C content and immune system-boosting properties. Now research is showing that citrus fruit can also help to reduce stroke risk.
A study conducted at the University of East Anglia in Norwich, UK reveals that eating citrus fruit, especially oranges, lowers the risk of ischemic stroke significantly. The researchers compared the health of women who ate both oranges and grapefruit regularly versus those who did not.
Compounds in citrus fruit improve circulation and blood flow, reducing stroke risk
The study looked at the flavonoid content of citrus fruits and how they impacted blood vessel health. Previous studies have found that specific orange phytochemicals are protective against intracerebral hemorrhage and considerably improve blood flow in the brain.
Researchers reviewed around 14 years of Nurse's Health Study data tracking the health and diets of about 70,000 women. Correlations between six flavonoid sub-classes from citrus fruits were assessed related to risks of hemorrhagic, ischemic or complete stroke.
Women who consumed the highest amounts of orange and grapefruit as well as juices from these fruits had much better blood circulation, as well as a 19 percent lowered risk of stroke related to blood clotting as compared with women who didn't eat much citrus fruit.
Why an orange alongside that apple – each day – is a powerful combination
The women who favored citrus fruit showed a substantially reduced risk of stroke and associated risks. Indeed, if an apple a day keeps the doctor away, an orange a day can keep strokes away.
Other studies of flavonoids in fruit substantiate these results regarding a reduction in stroke risk. Higher intake of all kinds of fruit has a positive impact on stroke risk as well as many other areas of health.
A 2011 study by Western University in London, Ontario found that an additional benefit of flavonoid intake was the prevention of weight gain. A tangerine flavonoid called Nobiletin was shown to reduce the risk of both type 2 diabetes and obesity in mice. The mice given the Nobiletin flavonoid avoided these issues, while those that did not became obese, developed type 2 diabetes, and had atherosclerosis and fatty liver issues.
Citrus fruits also protect against cancer, support vision and eye health
A 2012 Japanese study found the pulp and juice from satsuma mandarin oranges inhibited tumor growth in cancers of the colon, lung and tongue. Vitamin C is a potent antioxidant known for inhibiting free radical damage in the cells. The Nobiletin in citrus fruit has also been linked with apoptosis, or programmed cell death of cancer cells.
Oregon Health & Science University researchers found a connection between eye health and the vitamin C found in citrus fruit. Retinal nerve cells benefited from the compound, and it's likely brain and nervous system health are positively impacted as well.
While fruit juice packs a potent nutritional punch, there are advantages to eating whole oranges, grapefruits and other fruits instead. Whole fruits tend to be richer in vitamins and nutrients, lower in sugar, and higher in fiber.
References:
http://www.firstfresh.co.nz/news/industry-news/citrus-fruits-can-reduce-stroke-risk-in-women
http://www.vancouversun.com/news/canada/Tangerines+help+prevent+obesity+diabetes+mice/4571237/story.html
http://www.sciencedirect.com/science/article/pii/B9780124078697000349
http://www.tandfonline.com/doi/abs/10.4161/cbt.7.6.5967
https://www.eurekalert.org/pub_releases/2011-07/ohs-osd071511.php
http://www.dailymail.co.uk/news/article-3468671/High-blood-pressure-Try-glass-orange-juice-Citrus-reduce-risk-stroke.html
http://www.thehealthyarchive.info/2015/03/reduce-your-risk-of-stroke-and-drop.html