Natural Society
Every year the Environmental Working Group (EWG) puts out a list of the 12 types of produce that contain the most pesticides. The group analyzes tests by the U.S. Department of Agriculture for the list. The list was released in the beginning of the year, but it's important to browse the list multiple times so the information is at your fingertips. [1]
This year, the EWG found that close to 70% of samples of 48 types of conventional produce contained residues of 1 or more pesticides. In all, USDA researchers found 178 different pesticides and pesticide breakdown products in the samples of produce, which numbered in the thousands. These chemicals remained on the produce even after they were washed and, in some cases, peeled.
In a news release, Sonya Lunder, an EWG senior analyst, says:
"If you don't want to feed your family food contaminated with pesticides, the EWG Shopper's Guide helps you make smart choices, whether you're buying conventional or organic produce.

Eating of fruits and vegetables is essential no matter how they're grown, but for the items with the heaviest pesticide loads, we urge shoppers to buy organic. If you can't buy organic, the Shopper's Guide will steer you to conventionally grown produce that is the lowest in pesticides." [1]
Choosing produce with the least amount of pesticides is vital to the health of children, Lunder says.
"Even low levels of pesticide exposure can be harmful to infants, babies and young children, so when possible, parents and caregivers should take steps to lower children's exposures to pesticides while still feeding them diets rich in healthy fruits and vegetables." [1]
The "Dirty Dozen" List

Strawberries are at the top of the list because the USDA found that the most contaminated sample of the fruit had 20 different pesticides. [1]
New to the list this year is pears and potatoes, displacing cherry tomatoes and cucumbers from last year's list.
At least one pesticide residue was found on nearly all of the strawberries, spinach, peaches, nectarines, cherries, and apples.
On average, the spinach samples contained twice as much pesticide residue by weight than any other crop. In fact, EWG says 3/4 of spinach samples were contaminated with residues of a neurotoxic pesticide banned in Europe for use on food crops. It is part of a group of pesticides that have been linked to behavioral disorders in young children in recent studies.
Read: Pesticides as Dangerous as Secondhand Smoke to Kids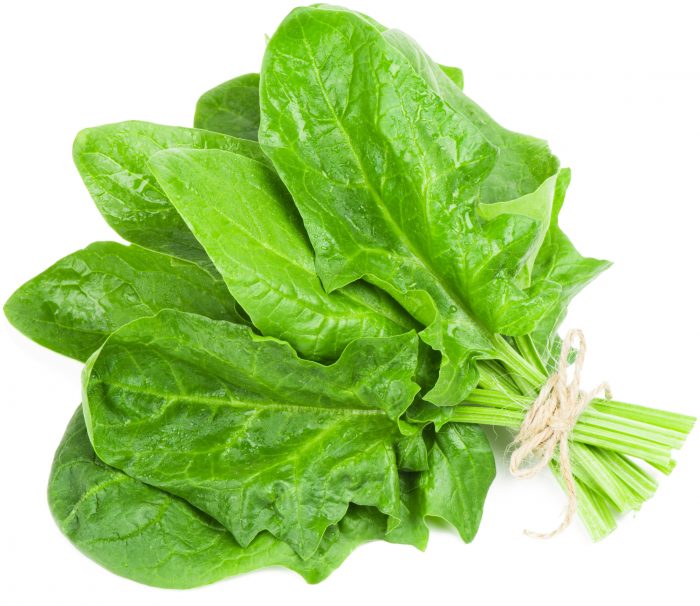 You can find the full list of 51 types of produce on EWG's website.
The "Clean 15"
Not every fruit and vegetable is coated in chemicals, fortunately, and the EWG also made a list of the types of produce that are least likely to contain pesticide residues.

Sources:
[1] Environmental Working Group
[2] Environmental Working Group
---
---
Source:
http://naturalsociety.com/2017-dirty-dozen-list-most-pesticide-tainted-produce-1934/