By: Captain Hook / GoldSeek.com
That's what's going on in the equity complex right now in relation to traders getting out of the way of what is now 100% consensus the Fed will be raising administered rates this Wednesday. This selling has hit everything from stocks, to crude, to precious metals, where it's been particularly bad in the commodities naturally. Why naturally? Answer: Because the bureaucrats and bankers want it that way, and they control the paper markets, toppling over idiot speculators on a regular basis in these markets with news / propaganda and algo driven exchanges predisposed to supporting stocks / bonds and selling commodities / precious metals.
This is why I have been putting out warnings about this risk over the past few weeks, where the only question was when the selling would commence. Thing is, now that we have a discounting of the event (Fed rate hike) underway, although the trend(s) lower have likely been set on an intermediate term basis (6-months plus), it would not be surprising if a 'sell the rumor and buy the fact' trade set-up has been fostered, where minor bounces are likely to occur sometime after Wednesday, perhaps after further reaction to the fact.
In terms of the stock market, this next advance should see our 2450 Fibonacci resonance target on the S&P 500 (SPX) hit, and then sold for all the reasons discussed in our last commentary; however, I will warn you again, this does not mean a noticeable decline will start just yet. Again, like 2007, stocks may need to run up along the bottom of the long-term SPX channel before rolling over once all the dumb money has dried up. You must realize that the funds will keep buying as long as the public keeps giving them more money because they think this is their job.
After this buying is done however, you will know it, as stocks will feel it. This is when the dollar($) will catch a bid because of a synthetic short squeeze, which will exacerbate weakness in domestic equities, especially commodities initially, led by gold. What does this mean? Answer: It means precious metals are a lose / lose proposition right now, as the Trump Bump is making the economy and $ stronger (right now), because when this ruse is played out (when stocks peak), the $ will continue higher initially as well (because of the synthetic short squeeze), potentially hitting gold and silver hard once again.
So it's lose / lose for precious metals moving forward, possibly for the balance of the year, as Trump continues to push his agenda. Because with consumer confidence at a 9-year high, and the dumb money pouring into the stock market with the furor Donald is creating, although these are definitive signs (see here, here, and here) a top is coming (if not here), the lunacy can continue if central planners stay ahead of the curve a few more months. Fact is, although the dumb money is signaling a top, equally dumb money (hedge funds) is short stocks, and they continue to get squeezed no matter how bad the news gets.
Of course the news is not all bad right – just look at the Employment Report this past Friday – and the resulting short squeeze. Thing is, eventually Da Boyz will not be able to keep the inflation genie in the bottle forever, evidenced by a crashing bond market, which will eventually end the party in our heavily over indebted world. The jobs number was not really that strong however, so perhaps the sequencing described above gets started sooner rather than later, which brings our 2450 SPX target (see Figure 1) squarely into view in coming days. What's more, while the number was strong enough to justify a rate hike this Wednesday; it's not strong enough to carry the same momentum into the next meeting.
This might be cause for the temporary reprieve concerning precious metals selling discussed above. So don't be surprised if precious metals bounce in coming days. And this is what can support stocks in coming days as well – once we get past Wednesday. As you can see above, and like the SPX, the Dow still has room to run until it hits significant Fibonacci resonance resistance, however its inability to hold 21,000 is somewhat troubling, suggestive the failures (at SPX 2400) are possible in the major US indexes. Thing is, Trump is pushing full steam ahead (more on this below), where if he is successful in bringing an inflationary tone back into the 'real economy', the debt based economy, that Wall Street construct ($, stocks, bonds, etc.), would be in real trouble.
That's all for today folks. If you want to see the charts, observations, and conclusions that go along with them from this commentary, please visit our site at treasurechests.info and subscribe.
You will not regret it.
Captain Hook
The above was an excerpt from commentary that originally appeared at Treasure Chests for the benefit of subscribers on Monday, March 13, 2017.
Treasure Chests is a market timing service specializing in value based position trading in the precious metals and equity markets, with an orientation primarily geared to identifying intermediate-term swing trading opportunities, which is an investing style proven to yield successful outcomes in the longer term. Specific opportunities are identified utilizing a combination of fundamental, technical, and inter-market analysis. This style of investing has proven to be very successful for wealthy and sophisticated investors, as it reduces risk and enhances returns when the methodology is applied effectively. Those interested in discovering more about how the strategies described above can enhance your wealth should visit our web site at http://www.treasurechests.info.
Disclaimer: The above is a matter of opinion and is not intended as investment advice. Information and analysis above are derived from sources and utilizing methods believed reliable, but we cannot accept responsibility for any trading losses you may incur as a result of this analysis. Comments within the text should not be construed as specific recommendations to buy or sell securities. Individuals should consult with their broker and personal financial advisors before engaging in any trading activities. Do your own due diligence regarding personal investment decisions.
Copyright © 2017 www.treasurechests.info. All rights reserved.
Permission to post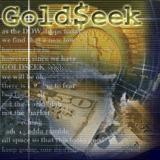 http://news.goldseek.com/CaptainHook/1490707168.php
See more great articles here: http://goldseek.com