By Graham Summers
The markets are talking but few are listening.
Historically, the start of the second quarter is an EXTREMELY bullish day for stocks. But despite this seasonality the market struggled yesterday. It was only through a dramatic intervention from Central banks that we closed marginally down.
This is a major warning sign.
Indeed, the S&P 500 has broken out of a bearish rising wedge pattern. And even worse, it has FAILED to reclaim critical support. Instead, it has just "kissed" it and then rolled over, which is usually called "the kiss of death."
This is extremely bearish. What's about to hit won't be pretty.
Originally published on www.gainspainscapital.com
Best Regards
Graham Summers
Chief Market Strategist
Phoenix Capital Research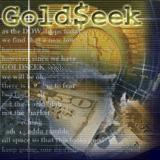 http://news.goldseek.com/GoldSeek/1491315240.php
More great articles here: http://goldseek.com