Introduction
1
The Stale War To End All Wars
It's all transparent hunkydory squeaky clean. The enemy is out there
by-god so without pointing fingers just unleash on it, them, him, her;
and all will be well again, right? As history has shown at first
there was little finger pointing because of distance required to
fight, availability of boogymen, skilled enemies, lack of resources as
advancing technology supplying weapons so as to fight major wars until
the renaissance, reformation, end of the dark ages, civil wars; first
world war, second world war, Vietnam war, getting them terrorists
after twin towers, offing bin laden and now terrorists coming into my
neighborhood and shooting my friends…. . The war to end all wars is
by now stale and painful. In previous articles I addressed dots being
connected between former enemies now used as amunition to fight
present enemies. Weapons, infrastructure, combatants, territories to
conflict on and casualties to place in boxes to ship off to keep the
embalming industry employed all operating at fever pitch; as media
builds empires not completely understanding who is set to war with
whom on any particular month or day.
The Fear Industry
2
This news article is not about wars or human conflict it is about
distraction and slight of hand as the real damage is done; not
connected to casualties but those left behind as the living or should
I write the barely living. The fear industry does not have its origins
in the past. The fear industry is a produced product of profiteering
off mayhem, death and destruction only possible through lending monies
to those unable to acquire the means to obliterate the positive
structures which make up human existence. Real fear as a profiting
mechanism is a product of the New World Order Underworld. Fear as an
effective weapon did not have use until it was harnassed by means of
psychiatry, psychopharmacology, energy medicine and social psychology
placed in the hands of dubious technicians intent on the use of force
beyond the reach of law as prosecution against unseen combatants.
Paralysis
3
Current events are gloomy, depressive, emotional and urgent as each
one of us is called upon to bring a solution to a growing problem
confronting persons all over the earth. The problem being people
inundated with fear by the use of force. Unseen subtle force used to
create fear and thus enslave human perception so as not to have time
left over to consider the positive happy aspects of human existence.
We cannot focus on simple considerations like our families welfare,
the future, or our children because the mind is wrapped tight in a
stranglehold of stifling stagnant fear. Paralysing our actions so we
cant get ahead with creating good things because of being roped with
the what if mentality of when the other shoe will drop.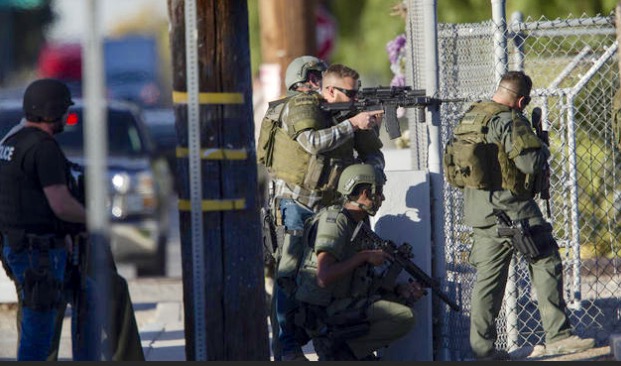 Look Over Shoulder
4
They are everywhere. Terrorists are at your favorite cafe, waiting in
line to see the film you want to watch; follow you to have a nightcap
after the movie at your neighborhood pub. They ride to work with you
on the subway and bus as well as board your flight for business and
pleasure. Radical terrorists can be switched on and summoned to blow
you up along with your families; limbs and heads spewing blood as
they fly through the air. Get used to it as there are no solid
defenses against spontaneous attacks.

Incognito USA Problem?
5

A couple totally incognito decide they will blow some people away at a local
facility for the disabled. Yet they do something that has never been
done before and will become a trend in the United States. They are
part of the hidden underground with no www records or assorted clues
connecting dots to larger network of a new breed of lone wolf sleeper
ma and pa terrorists that will snuff out large portions of the world
population by attacks on easily reached pockets of victims exposed.
Exposed due to freedoms provided for citizens, tourists and residents
of the United States who may roam as they please. We are now just
looking at the very tip and origin of an iceberg which will melt into
flowing blood as the innocent are taken down by mind controlled
radical Islamic extremists summoned by the internet to kill and maim.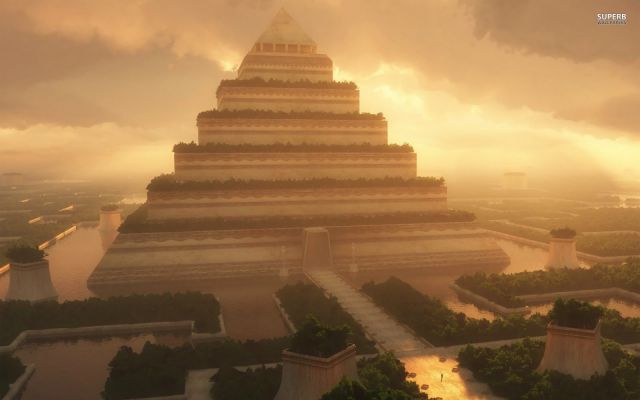 The Big Slumber
6
To blow the fire out requires waking the sleepers up and stirring them
to action. Stirring the pot creates chaos as; too many cooks in the
kitchen emerge wanting to share their deadly recipes. Getting in too
close buddy up makes sleeper insomniacs nervous. Sleepers exposed as
pressure causes so many potential fowl ups in terrorist plans and
actions. Cultures are not always harmonious as the twain does not
generally meet in many regards; one being religious views. If you call
a radical out on their religious views focusing a glaring spotlight
on them chances are they will get riled up and act out like a vicious
rabid dog. This vicious deadly bite has been experienced by many
recently with results being terrible.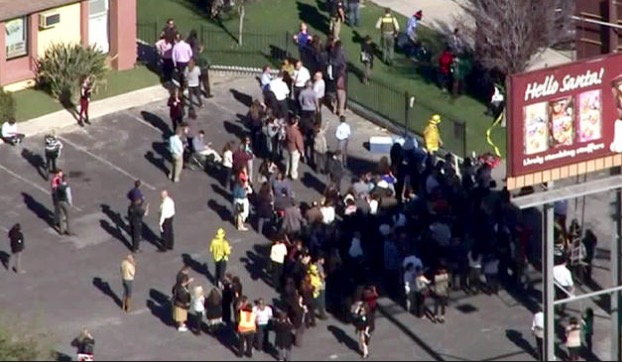 Dousing
7
Connect up to online and public meeting networks staying informed ASAP
as events begin to unfold or become full blown. Remember, once you
enter any building or structure your means of escape is lessened due
to crowds and obstacles. Always contemplate the reality of being
attacked and know in advance what you should do to survive. Common
sense is not enough. Develop and learn to exercise a scientific sixth
sense. A scientific six sense means to think with the brain in your
gut and not just a conditioned changeable mind. Furthermore, learning
to foresee danger by literally depending on primitive instincts to
keep safe and save others without involving yourself in incident or
if danger erupts experiencing less incident.

Defeating
ὁλόκαυστος
8
From past experience each knows a solution takes a long time while
casualties are created. Therefore firstly on this note do not become a
casualty by exercising intuition given to you by a higher power and
nature to live and carry on.
Secondly do not be afraid as this is what the dark side and those such
as ISIS eat to increase their power. The dark side eats fear to
empower itself. Demonic archetypal evil sinister darkness empowering
its abilities while shitting upon you from that originating in hellish
cosmic satanic feces. Use the godly toilet role and wipe them out.
Fear is an emotive mechanism which is useful in fight or flight
experiences. Nevertheless fear is totally unfounded in a modern world
where human intelligence is advanced enough to override force as fear
enduced for use by thought engineers intent on flooding human
consciousness with overwhelming fright as though subjected to realms
of furnace light. Hell is not necessarily a place but an overwhelming
experience where one finds oneself when they are convinced they are
utterly helpless and at the mercy of extraneous forces. This is the
trick you see overwhelming the attention with so much fear that one
believes reality or circumstance is set believing in full that
terminus is final and the cause of all things. In reality even beyond
laws of nature acting as advanced physics an energetic overview makes
all things possible being unlimited with maiestas self perpetrated
divine direction as Ain Soph.
©2015 Dr. Kevin Wilson PsyD PhD
http://www.latimes.com/local/lanow/la-me-ln-san-bernardino-shooting-live-updates-htmlstory.html
http://www.nytimes.com/2015/12/03/opinion/the-horror-in-san-bernardino.html?action=click&pgtype=Homepage&clickSource=story-heading&module=opinion-c-col-left-
region&region=opinion-c-col-left-region&WT.nav=opinion-c-col-left-region
http://www.nytimes.com/video/us/100000004078082/obama-deliveres-speech-on-terrorism.html