doubtful.
But that doesn't stop the echo chamber from declaring it so.
Their confirmation bias is on full display.
I don't like Chuck Schumer.
Many of us on the right don't like Chuck Schumer.
Is Chuck Schumer a jerk?
Yes.
However, everyone is reporting today that he confronted Joseph Califano, former US secretary of health, education and welfare under President Jimmy Carter and domestic policy adviser to President Lyndon B. Johnson, and his wife Hilary in a restaurant and caused a scene.
Two completely opposite stories have emerged.
Number One Story: Schumer lost his marbles in the restaurant and caused a huge scene screaming and ranting at Califano's wife who reportedly voted for Trump.
Number Two Story: The Califano's stopped by the Schumer table, had a nice chat, and they all proceeded to leave at the same time. Once outside, Schumer accused Trump of being a liar, which Hilary Califano considered a bit rude.
Which story is true?
Who the hell knows, and more important, who the hell cares? But that didn't stop the click bait headlines from emerging from the morass of confirmation bias.
Is my headline click bait? Why, yes – yes it is, and I did it to prove a point.
We've established that lots of people don't like Schumer and want, with every fiber of their being, for Schumer to have gone bat guano cray cray in public.
It appears this "story" started at the Page Six site with their "exclusive" report on this nothing burger of a story. Yeah, right – Page Six is on the top of my list for insightful reporting.
May I remind you at this point of my motto? Sure I can, 'cause this is my blog and I can say whatever I want. The only thing that ever stops me is an inborn squeamishness over being too honest in public, but that may be coming to a screeching halt.
"All news is fake news until proven otherwise™"

Over the past few weeks it has become increasingly difficult to take much interest in any "news" site or blog. Everything is "Breaking News", or worse "Boom!"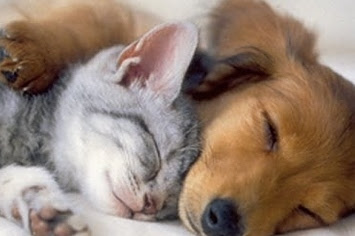 The sky is falling (at the rate it's been raining around here, this may be true), Trump is a complete failure (at 60 some odd days into his 4 year term?), bombs are ready to drop on New York (hope this one is true since New York is on the opposite coast from me), my microwave is spying on me (probably true since I haven't had a working light bulb in my microwave for 10 years), and cats are sleeping with dogs (true.)
Don Surber says it well:

Fake News relies on incurious readers. They look at the headline. They see a link to letters. They think gotcha, especially if they are dupes who voted for Hillary.
I support a free press.
When do we get one?
I tire of their darkness.
Instead of wasting time on nonsensical crapola, may I suggest using my link to head over to Amazon for your shopping needs? Amazon gives me a small referral fee when you purchase something. This fee adds nothing to your purchase, but helps keep Chez Adrienne functioning at slightly above the poverty level. I thank you in advance.
Amazon Deals of the Day
And here's some cool stuff to read:
V for Victory: The Problem of Evil (my favorite legal eagle beagle sheds some truth on our world)
Carol's Blog: Medicare Part G (a must read for all senior citizens)

Raconteur Report: Anatomy of a Problem (women demand a bigger role in Antifa. What the hell?)

Don Surber: Proving the Washington Post lied


Source:
http://adriennescatholiccorner.blogspot.com/2017/03/bobble-head-chuckie-schumer-attacked.html