You know – stuff that sounds good, other stuff that looks good, and perhaps a few fun things to read. Grab a cuppa, relax and enjoy some great stuff.
One of my favorite blogs is MOTUS AD. While MOTUS is always entertaining there's also plenty of astute political commentary. The folks who comment are a lively group who have become like a big family. One thing you can count on is many wonderful pictures and videos being posted in the combox.
This morning this popped up in the MOTUS AD combox – a guy sits down at a public piano and completely rocks it.
Doing my due diligence I discovered the man is Henri Herbert who used to be with the UK rock band Jim Jones Revue. Enjoy!
More Henri Hebert with much better sound.
No boogie woogie would be complete without my favorite dancers, Maéva and William. The piano player is the famous Swiss boogie woogie artist, Silvan Zingg. I post this at least once a year, but it's worth watching over and over.
Now for pretty stuff to look at brought to you by Mountain Top Spice:
A blogger, who lives not too far from me in North Idaho, has a wonderful blog in which she shares many photos.
I was immediately struck by how wonderful her photos are. Frequent commenter and talented maker of videos, ZipADee found them pretty fabulous, too. Zip got in touch with Mountain Top Spice and convinced her to start a photo website. And, boy-o-boy – are glad she did.
Hop over to her new photography website and take a gander at her wonderful skills with the camera. And then check out some of Zip's neat videos.
This is one of my favorites and elements of the photo will be used in a future painting I have planned.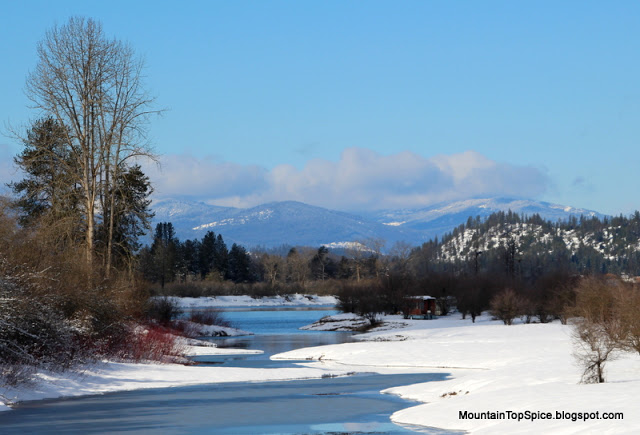 Seeds
This year I chose not to start veggie seeds. It really makes a total mess in my dining room for several months. Instead I will avail myself of our very own Idaho Tomato Lady. She recently moved to Pinehurst, ID in the Silver Valley and I'm looking forward to heading up the valley to see her on opening day May 1st.
Pine Creek is right behind her greenhouse and she's not far from the famous Snake Pit Restaurant – a definite plus. I love the Silver Valley, home to the historic towns of Kellogg and Wallace, and spitting distance to the Montana border at Lookout Pass. I never miss a chance to head up that way.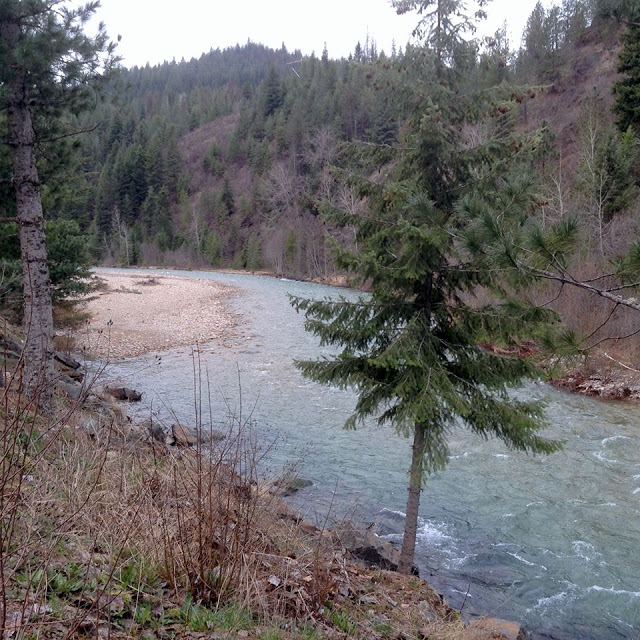 Pine Creek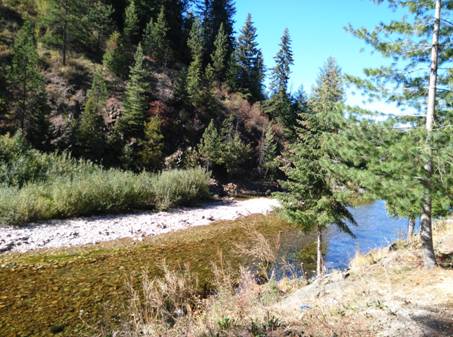 Pine Creek
New Flower Seeds this Year
I love zinnias, and this new one is a show stopper.
Queen Red Lime Zinnia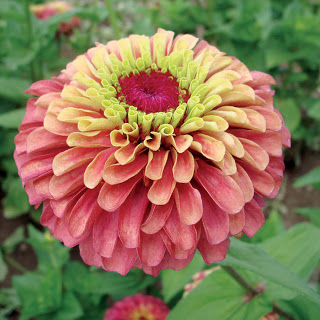 Also: Hidden Dragon Zinnia: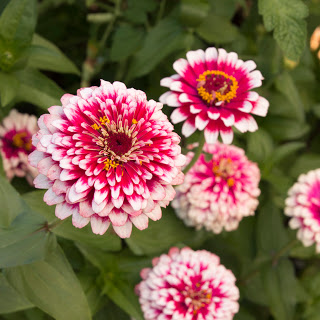 And Cosmic Red Cosmos: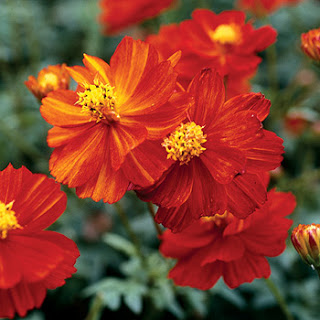 Fireball Marigold: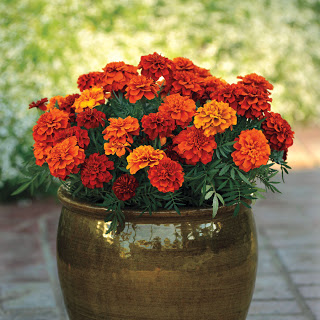 All of the above seeds came from Park Seeds.
Want to know how to draw a banner?
Shelby from Little Coffee Fox shows us how – and we thank her. She also demonstrates brush style lettering using inexpensive Crayola markers.
You must need a coffee refill by now, so I'll wait while you run and grab it.
Coloring for children and Adults
Free!
I received an email a few weeks ago from a young man asking me to recommend his new website of free coloring pages. I did my due diligence and can safely say the guy's on the level.
I love to color and his pages are wonderful. Even if you don't like to color, I'm sure you have children, grandchildren, or friends who do. Coloring books (even mine from Costco) can be pretty expensive. Who can say "no" to free – and we thank him.
Hi Adrienne,
My name is Kris and I am a father of little boy named Antoni.
Kris and Antoni

He appeared in my world one year ago and virtually turned it upside down. Everybody is ready for it until it happens, right?:)
The day Antoni was born I decided to use the energy he gave me to create free website with coloring pages for children all around the world.
Being a child we all loved coloring pages and I thought that it is a good idea to spread this activity for next generations.
Without any money, obligations, subscriptions etc. Totally for free. To help people and especially children.
So I just immersed in work.
I spent about half of my time comforting Antoni (he was a colicky baby) and the rest of my time on creating a website. I slept 6 hours a day, but after a year of intensive work here it is Topcoloringpages.net
A completely free website for children and adults with coloring pages. It is free because I honestly believe that sharing is caring. It is going to be always free and maybe after some time will attract any sponsor. That way I plan to give Antoni a proper education. My hope is that later in life he can share his best energy with the world and the people around him.
I believe that this is the best way to be a good man. No big policy, no single decisions, but love, sharing, understanding and helping each other day after day.
You are probably wondering why I am writing to you? I do not know you in person but maybe you have similar values in life?
My concern is that Topcoloringpages.net is ready but hardly anybody is visiting it. So could help me show it to the people?
I would be deeply grateful if you could include any, even the smallest link or info about it at your beautiful website…
Virtually anything which can help to let people know that something like Topcoloringpages exists and is for free awaiting for them. I see that your blog is really great and have "soul". So maybe your readers even will be happy if you recommend them something that is free and carries some value?
Head over and give this hard working guy some love and some links. I thank you in advance.
I would suggest that if you plan on using colored pens printing the pages on card stock would be helpful. Regular paper should be fine for the children's pictures if they're using crayon.
I plan on coloring this one soon: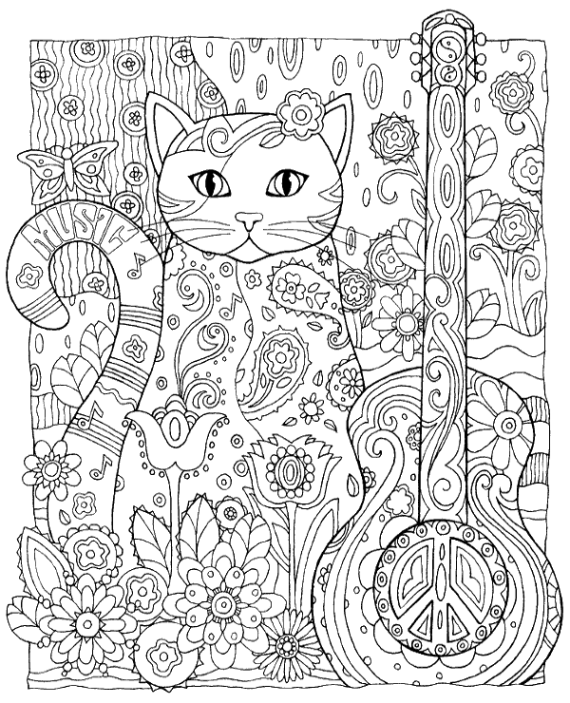 Need some good coloring pens and pencils?
Amazon Deals in Arts, Crafts, and Sewing
Source:
http://adriennescatholiccorner.blogspot.com/2017/04/its-saturday-how-about-some-feel-good.html