Story Views


Now:
Last Hour:
Last 24 Hours:
Total:
Chet Raymo, "Examination of Conscience"
Sunday, March 19, 2017 15:57
% of readers think this story is Fact. Add your two cents.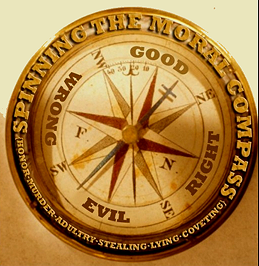 "Examination Of Conscience"
by Chet Raymo
"I have been reading Stephanie Smallwood's "Saltwater Slavery", a close examination of the trade in human beings between the coast of West Africa and the Americas in the 17th and 18th centuries. It is a sobering read, but if there is one thing I came away with, it was this: We have an enormous capacity to rationalize the most horrendous crimes.
Everyone involved in the slave trade- the European owners of the ships, the masters of the trading companies, the ship captains and crews, the plantation owners in the West Indies and the Chesapeake, the African tribal chiefs who captured and sold their neighbors to the European merchants- knew in some part of their souls that what they were doing was wrong. All of them- good Christians among them, pillars of their communities- found ways to rationalize their participation.
Who among us is immune to self deceit? To what extent am I implicated in the horrendous tragedies that are Darfur and Iraq? What do I owe to the global environment? Is there such a thing as innocence when we are so intimately connected that people in Fiji and Japan will read these words only moments after I write them?
What about science, the favored subject of this blog? Here is Smallwood: "The littoral of the West African coast… was more than a site of economic exchange and incarceration. The violence exercised in the service of human commodification relied upon a scientific empiricism always seeking to find the limits of human capacity for suffering, that point where material and social poverty threatened to consume entirely the lives it was meant to garner for sale in the Americas." Even science, like religion and democratic politics, can be pressed into the service of evil.
We are all of us to some extent in the grip of economic forces as powerful and sometimes as pernicious as those that drove the saltwater slave trade. Few of us are required to personally face the direst evils. We are saved from moral anguish only by the fact that our acts of commission and omission ripple outward until their consequences are diluted and lost in the general happiness or unhappiness of humankind."
- http://
blog.sciencemusings.com/
Source:
http://coyoteprime-runningcauseicantfly.blogspot.com/2017/03/chet-raymo-examination-of-conscience.html