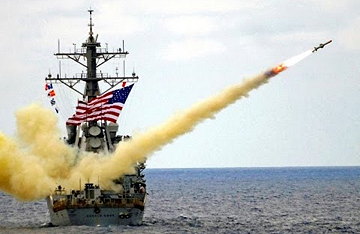 "Calling A Bluff?"
Things are seldom what they seem…
In "Plot Holes," SLL took a contrary tack to the consensus after Michael Flynn was fired: "The upshot of many commentators is that Trump has underestimated the Deep State, he's floundering, and so on." SLL noted that in committing an obvious illegality – leaking transcripts of Flynn's conversation to the press – the Deep State was showing weakness, not strength, and handing President Trump an opportunity to investigate it and score a decisive victory.
Sure enough, the "Russiagate" story has shifted from alleged Russian collusion with Trump and his team to the Obama team's alleged illegal misuse of intelligence information against Trump. Susan Rice's unmasking has been unmasked, raising the possibility that Obama ordered her to do so, and Adam Schiff, the ranking Democrat on the House Intelligence committee who had vociferously pursued the Russian collusion investigation, has gone silent. While Trump cannot yet declare match point, he's up several games in the final set and he's got his opponents on their back feet.
The Wall Street Journal editorial page and many neocons are delighted by President Trump's "muscular" response to Syria's alleged use of chemical weapons. A number of commentators. formerly supportive or at least willing to give Trump the benefit of the doubt, have expressed extreme dismay or repudiated Trump. He stands accused of betraying one of his campaign's main promises. However, just as with the Michael Flynn affair, the stories emerging so far have their plot holes.
Several days after the Assad regime was blessed by Secretary of State Tillerson and Ambassador to the United Nations Haley, Assad purportedly turned around and ordered the use of chemical weapons, which he had supposedly gotten rid of in 2013. Why would he in one supremely stupid stroke destroy the legitimacy so recently conferred? Why would his ally Russia allow him to do so? The WSJ and New York Times said he was thumbing his nose at the US. This is absurd on its face. A beleaguered head of state who is finally seeing some military and diplomatic daylight doesn't make provocative gestures guaranteed to piss off the world's most militarily powerful nation.
Those accusing Trump of betrayal argue that the implausibility of Syria using chemical weapons screams false flag, perpetrated by either Syrian rebels, or more darkly, by the US military and intelligence agencies and their contractors (the complex). Russia and Syria say that Syria bombed a rebel warehouse containing chemical weapons. Throw in the pictures showing relief workers handling chemical victims, dead and alive, with their bare hands, and it all smells pretty fishy. Certainly fishy enough for Trump to investigate before he pulled the trigger.
Unless Trump didn't care if it was a false flag or not. Take the worse case: assume it was a false flag, that Trump knew it was, and that the complex had a hand in it. Isn't it far more plausible that after Tillerson and Haley signaled abandonment of its long-cherished goal of deposing Assad, the complex would devise an incident designed to put Trump on the spot in Syria, rather than that Assad surrendered hard-won diplomatic and military gains by using chemical weapons? When politicians start talking about "the children," watch out, some sort of mischief is underway. Was Trump really moved by pictures of dead children? Probably not. American intervention has been leaving dead children in its wake for decades. Trump has shown no remorse for those killed in Yemen by US special forces and Saudi Arabian bombs on his watch – he's lifted restrictions on selling the kingdom more bombs!
In this scenario, the false flag was a strike – as was the Michael Flynn affair – by the complex against Trump. Objectively, the false flag was so suspicious that the reasonable course would have been to investigate before launching military action. This may have been what the complex thought Trump would do. If he had, its media allies would have had a field day lambasting "treasonous" Trump as soft on chemical warfare tyrant Assad, and more importantly, on Assad's ally, Vladimir Putin. There would have been innumerable comparisons to that wimp Obama and his red line. Once again, the complex thought it had Trump backed into a corner.
Except Trump called its bluff. He has given the complex what it claims it wants – a measured, strategic response – and has been lauded by its propaganda organs for doing so. The question going forward: what else will he do? Will he put large numbers of US troops on the ground in a full-fledged effort to depose Assad? Will he risk war with Russia, Iran, Hezbollah, and possibly China, with the attendant risks of terrorist blowback and increased refugee flows? Almost certainly not. Even within the complex there are cooler heads (not all, but some) who realize a full-blown war in the Middle East would be disastrous, and Trump has expressed the same sentiment, many times. Trump is already seeing his base jump ship (Paul Joseph Watson, Ann Coulter). A war would drive it bat-shit crazy.
Perhaps indicating his desire not to escalate the situation, Trump warned the Russians, who in turn warned Syria, of the impending attack. Other than wasting $60 million dollars worth of Tomahawk missiles, some of which did not hit their target (but did the give the Russians a chance to field test their antimissile technology), and perhaps rendering a Syrian air base inoperative, what has the attack accomplished? Trump has given the complex and its media a minimalist gesture they may not have expected, but which they must publicly support and praise.
However, there is no stomach in this country for a big power war in the Middle East, one that could potentially spread. Everyone remembers the public outcry in 2013 that prompted Obama and Congress's embarrassing retreat from promised red line consequences in Syria and acceptance of Putin's face-saving gesture, the removal of Assad's chemical weapons. Trump retains the option for more of these measured, strategic responses, and he has given himself a lot of room. Having shown he'll use force in Syria, he'll look reasonable if he resists the complex's calls for military escalation and regime change. He'll have most of the American public (which is fine with missiles, drones, and special operations, but not full-blown war), and certainly his base, on his side.
SLL believes Donald Trump is consistently underestimated and the Deep State consistently overestimated. If Trump's bombing initiates a full blown war in the Middle East and perhaps elsewhere, then SLL is wrong and Trump's an idiot, Deep State stooge, scoundrel, and whatever else you want to call him. If, however, Syria quiets down; Russia, Iran, and Hezbollah subdue ISIS as Assad stays in power; China restrains North Korea, and there is eventually US-Russian rapprochement rather than war, then the tab for Donald Trump's missiles will be reckoned the best money the government ever wasted."
Source:
http://coyoteprime-runningcauseicantfly.blogspot.com/2017/04/syria-calling-bluff.html