Story Views


Now:
Last Hour:
Last 24 Hours:
Total:
ARE NEW GOVERNMENT AIRCRAFT RESPONSIBLE FOR UFO SIGHTINGS?
Tuesday, November 17, 2015 18:42
% of readers think this story is Fact. Add your two cents.

ARE NEW GOVERNMENT AIRCRAFT RESPONSIBLE FOR UFO SIGHTINGS?
Please scroll down for video Could most UFO sightings be caused by advanced anti-gravity military aircraft? According to Military.com, a website for U.S. military members, anti-gravity technology may be right around the corner. The aircraft displayed in their video is labeled the TR-3B. The aircraft is triangle-shaped, can move at incredible speeds and is difficult to be detected by radar. Sightings of this unit are increasing all around the globe. According to Military.com the unit is not official however… yet. "It doesn't exist officially…It uses highly pressured mercury accelerated by nuclear energy to produce a plasma that creates a field of anti-gravity around the ship. Conventional thrusters located at the tips of the craft allow it to perform all manner of rapid high-speed maneuvers along all three axes. Interestingly, the plasma generated also reduces radar signature significantly. So it'll be almost invisible on radar & remain undetected. This literally means that it can go to any country it likes without being detected by air traffic control & air defense systems.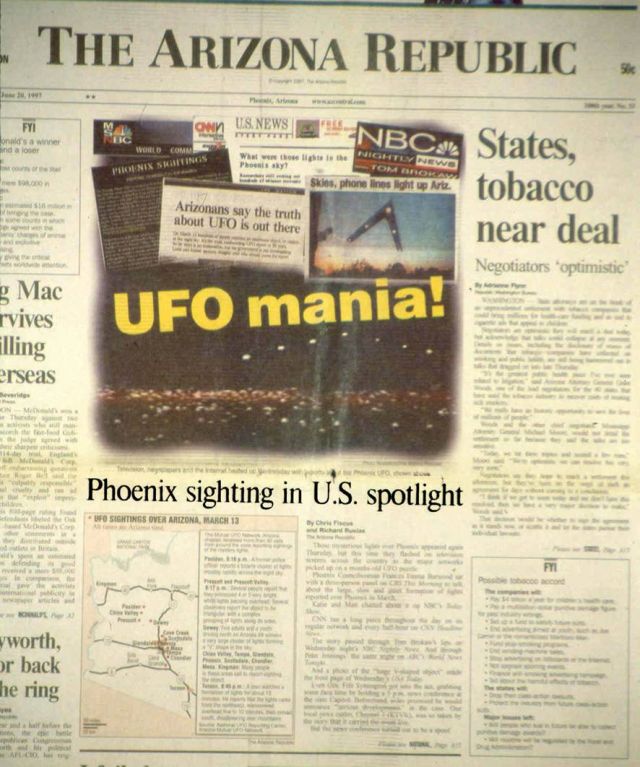 The triangle-shaped aircraft has been shrouded in conspiracy and made famous during the "Phoenix Lights" incident, in which over 700 people witnessed a boomerang shaped object floating in the sky over Phoenix, Arizona
Read more: http://www.disclose.tv/news/are_new_government_aircraft_responsible_for_ufo_sightings/124463?utm_content=buffer6d07c&utm_medium=social&utm_source=facebook.com&utm_campaign=buffer