Corky – A Fading Breed – Hi-Pee's Paranormal Adventures
By Paul Dale Roberts, HPI's Esoteric Detective
Halo Paranormal Investigations – HPI International.
http://www.cryptic916.com/
https://www.facebook.com/#!/groups/HPIinternational/
IMDB: http://www.imdb.com/name/nm5598153/
Sacramento Haunted Paranormal Hotline: (916) 203-7503 – 4 Advice & Investigations
Email: [email protected]
Hi-Pee the Corky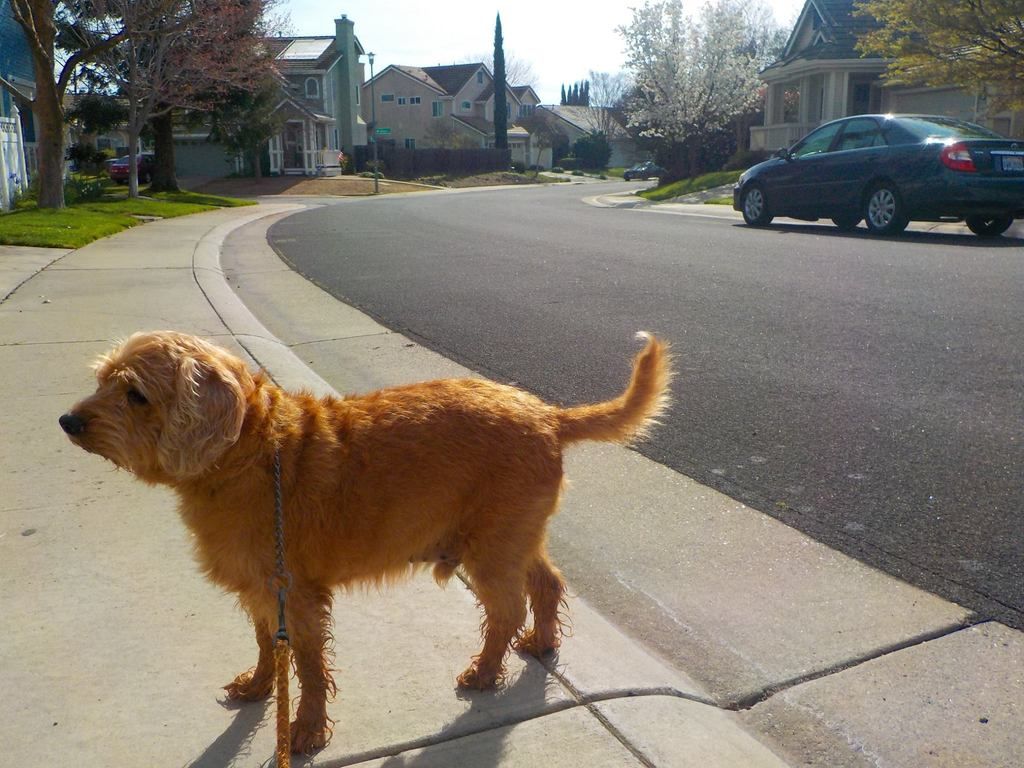 Pictured in this photo is a Corky. Many people confuse Corky(s) with Corgi(s). A Corky is a mixture of Cocker Spaniel and Yorkshire Terrier. This is my dog Hi-Pee and he is a proud Corky and will get upset if you confuse him with a Corgi. Hi-Pee is also a very psychic dog and below are some investigations that Hi-Pee went to:
In the Heart of Triangle Alley: Preston Castle/Ione Hotel
BELOW IS A BLAST FROM THE PAST!
Date: May 23, 2009, Saturday. What is Triangle Alley, you may ask? It's an area that covers Ione, Sonora and all the way up to Mount Shasta. Shannon 'Ms. Macabre' McCabe, President of HPI (Haunted and Paranormal Investigations International) does not realize that I will venture off after her scouting mission to the infamous Preston Castle and Ione Hotel and head into the starry night with binoculars and telescope to scope out the skies over Ione. The telescope I am using is a 16-48 x 60 Team Realtree Spotter XLII Outfit. I borrowed this telescope from my neighbor Rukesh Kumar.
Whoa..whoa..stop! Before you read on, why don't you stop and look at some of the photos we took at the Preston Castle and Ione Hotel? You can find them right here:
http://s459.photobucket.com/albums/qq319/HPI_International/IoneHotel/
Okay, you have permission to move on with the story….
In Triangle Alley, according to Bill Birnes of History Channel's UFO Hunters is an area where many people see triangle shaped UFOs. Could these triangle shaped UFOs be coming from Area 51, which is a couple hundred miles East from us? Tonight, I will attempt to see if I can spot one of these unusual craft in the Ione night skies.
To confirm the stories in Triangle Alley is Loretta Turpen. Loretta said that in 1994, she was driving on Hwy 49 with some friends and she saw a very bright triangle shaped object zip by her car. She followed it for awhile and it seemed to blow up and the whole sky lit up. When the skies were normal again, she could see the UFO zip off erratically into the night sky. She watched it until it vanished.
Preston Castle/Ione Hotel HPI Task Force:
As I arrive to Ione, I am greeted by Shannon and her paranormal investigative scouting party that consists of: Tim Hawkins – HPI Secretary, Rick, Rebecca Gann, Elaine Backert, Bobby Marchesso – TV Celebrity Psychic, John Shue, Shirley Hasselbrink, Helen Henkel, Jennifer Leigh Collado, Julia and Brett Cottel – entrepreneurs of www.liquidsolutionsinc.com, Donna Jackson, Arndt Peltner and Britta Jacob – Public Radio Germany – SWR (Suedwestdeutscher Rundfunk) www.radiogoethe.org – Email: [email protected] / and Eileen VerHulst aka Ilyana. Note: Arndt interviewed Shannon and me in Shannon's room, Room 5. We discussed our paranormal adventures over German radio.
Our first investigation consists of a full blown tour of the infamous Preston Castle. A place where a nurse named Anna was severely kicked to death by 3 wards of the State. Anna still haunts this castle. Yvonne Funderburgh, our tour guide showed us the de-licing pool in which wards were taken to be de-liced. Bobby explained that near this area is where he encountered and visualized small black gremlin like creatures that would appear and disappear. Donna Jackson and Eileen VerHulst told me that they got a great EVP at Preston Castle. Donna asked…is there any one here with me? The EVP male voice says 'yes'. Shannon verifies the EVP. Donna and Eileen are with En-Vision Paranormal www.myspace/envisionparanormal
After the Preston Castle, we headed over to the Ione Hotel where I was greeted by Mahmood Ghani, owner of the Ione Hotel. Information about the hotel: www.ionehotel.com located at 25 West Main Street, Ione, CA 95640. He introduced me to Chuck Swisher – Executive Chef – Ian Beharry – Manager of their new restaurant called 'Cravings'. Cravings serves European based foods. They also serve Special Event food with customized menus for Italian based, Spanish and French foods. We all had dinner in Cravings and I ordered the Fettuccini Alfredo. Let me tell you, dinner was scrumptious. The Fettuccini Alfredo practically melted in my mouth. I saved some of this lavish dinner for Hi-Pee who was very hungry after doing a few rounds of sniffing out ghosts. Hi-Pee did most of his ghost hunting on the outside perimeters of the Ione Hotel. There was a time, when Hi-Pee acted like he was reacting to something and there was nothing I could see with the naked eye. I took a photo and the direction that Hi-Pee was looking was an orb (as seen in the photo).
Ione Hotel staff is very friendly and 4 staff members I interviewed are Marissa Foreman, Stacey Johnson, Jana Griffen and Michelle Rosas. Stacey tells me that when she is bartending, the ghost of the bar is known to move her air fan. On a hot day, she will have the hot fan blowing on her and an entity will move the fan away from her, where the air is blowing in the opposite direction. Stacey says the entity likes to mess with her. Talking with Jana, she tells me that she has heard of all the stories, such as glasses moving on the bar and she has been told by Chuck Swisher on how he has seen a dark figure moving around the hotel. Jana hasn't seen anything yet, she is one of the newer employees. Michelle has heard about the toilets flushing on their own and she has not witnessed anything paranormal yet. Michelle is also new.
Before our investigation, we all headed over to Tilly's Bar across the street to do some karaoke. Bobby Marchesso and Shannon broke out with the song Love Shack by the B-52s and the crowd went wild. Both Bobby & Shannon are great singers. Bobby also rocked the house with 'I'm Gonna Be (500 Miles) by the Proclaimers. He sang this song with an Irish accent. Later on end the night, the Karaoke DJ kept on getting the songs all mixed up. He was so bad, everyone was booing him. Finally we had enough of his mess-ups and we left and proceeded to get the investigation going. Donna Jackson, Shannon McCabe and I went into the roles of lead investigators and broke up the teams into 3 groups. We investigated various rooms of the hotel, the 1st floor and the 2nd floor. On this particular night, the ghosts weren't performing; it's almost as if they were hiding. We had a 2nd investigative session which consisted of a free-for-all allowed the HPI scouting party to investigate any area that they desired. Yes, we got a lot of orb pictures, but nothing really significant in our photographs. After the investigative sessions, we conducted communication via a Frank Box or Spirit Box. Donna Jackson coordinated this event using her Spirit Box. We did get a few significant responses, but not as many as we have in other investigations. The finale was having a séance over the well area. There is a table built over the wall and we tried to communicate with little Jimmy who fell into this well. Jimmy was a young boy playing at the well and fell over. There were people who tried to save him, but the water took him under and all they could see was his outstretched hand as he went under for the final time. Bobby felt that Jimmy and any other entities really didn't want to communicate with us this night. We managed to get one EVP during the séance. We asked if there is anyone here and a whispery voice says 'yes'. This still needs to be analyzed. The only other possible activity we got is when Bobby's K2 reader went wild upstairs at a location where there should have been no electronic magnetic field influence.
The investigation ended at 2am. Donna Jackson and Eileen VerHulst were headed out towards Modesto and I followed them in the GhostTracker, heading back home to Elk Grove. I was tired and as I am following the dust of Donna's vehicle, I came to the realization that I have not completed my mission tonight. I gave Donna my bright lights and she pulled over. I explained to Donna and Eileen I must stop for awhile before I drive out of Triangle Alley and watch the skies for any UFO activity. They understood. I brought out my binoculars and telescope and set up came along side of the road. On this night, I spotted 2 satellites, one meteor and 8 conventional aircraft. I did not once see a triangle shaped UFO. I can definitely say the ghosts and aliens did not perform tonight. The way I look at it, there is always another time.
One more person that I interviewed earlier in the day was Hardball Denver Jackson. Hardball is a colorful character and was wearing a wide brim cowboy hat. He was wearing an Arizona Diamondbacks jersey. He stopped me and asked what the sign on my car meant. The sign he was referring to was the HPI sign on my doors. After explaining to him what the sign was and what HPI does, he then told me that he saw a triangle shaped UFO on Hwy 49 near Chinese Camp. The triangle shaped UFO was the size of 3 football fields and moved at lightning speed past his pick up truck. His pick up truck stalled for a few seconds and restarted again. The time he saw this UFO was at 3:25am in 1994. He said he will never forget that night. As for ghosts, he says Sagebrush Charlie; a Chinese miner is often seen at Chinese Camp. Sagebrush Charlie died in one of the mines and is at times seen walking along Hwy 49 near Chinese Camp. He has heard stories of Sagebrush Charlie, but has never seen this apparition. Hardball tells me that his former mother-in-law saw the apparition in 1971.
This ends the story of our experience in Ione. As you can see there are a lot of great stories, but we didn't get much for evidence on this night. Below are updates about HPI and updates about the paranormal in general. Enjoy! Special Note: Today when I went to the Preston Castle, I realized that the California Youth Authority is right next to this castle. This is the same California Youth Authority Camp that my former best man Paul Saldivar worked at. I remember Paul talking about the 'castle', but didn't realize he was actually referring to Preston Castle. Today, I put 2 + 2 together and actually got '4′.
Barnes & Noble:
The other day, I was sitting in Barnes & Noble Bookstore and doing a bit of research during my lunch hour, when I was approached by Mona Langer and her husband. Come to find out Mona reads all of my articles and has seen me on TV. She asked if I could autograph the latest issue of Haunted Times (that has 2 of my articles in it). Of course, I was happy to oblige. Plus, I was taken by her lovely smile. I will be taking Mona and her husband with me on a future investigation.
Paranormal Bounty Hunter:
Think about it, if you can positively prove that ghosts exist, or if you had some UFO wreckage in your garage, you would make a fortune on television interviews, selling books, etc. If I was keeping a real Bigfoot in an ice chest in my garage, I would have interviews set up with Conan O'Brien, Jay Leno, Larry King Live and the list goes on and on. Would I do something like this? Well, with the economy as bad as it is…the answer would be 'yes'. If I had evidence proving something of the paranormal existed, I would get as much money as possible in interviews, books, etc. Yep, I would sell out to the highest bidder, so if you want to call me a Paranormal Bounty Hunter, because I will accept money, then I will accept this title with pleasure. I spend a lot of hours searching for the truth. The way I look at it, I should be compensated for my efforts in some form of fashion. So watch out Bigfoot, I'm comin' after ya! Paul Dale Roberts – Paranormal Bounty Hunter.
Check out my latest interview at Haunted Realms! See link:
http://www.haunted-realm.com/pauldaleroberts.htm
Special Note: I am an honorary member of the Haunted Realms Investigative Team in England!
Short Stories at Jazma Online!
Make sure to check out The Garrison Snyder Story: Possible Poltergeist; The Life of a Seal by Nancy Bradley and The Way I See It by L.E. Shepard at: http://forums.jazmaonline.com/forum.asp?FORUM_ID=11
The Legendary Dark Silhouette Movie!
The Legendary Dark Silhouette is a comic book I published in 1996. Howard Nash, independent movie producer is making my one and only comic book into a movie and you can see the promos here: www.tldsmovie.org
Mysteries of Angels & Demons featuring Paul Dale Roberts, Demonologist will be available nationwide in stores on June 9th, but you can get your copy now at: ivesstreetentertainment.com
Purchase the DVD directly at the link below:
http://www.ivesstreetentertainment.com/product.php?category=4&ID=19&PHPSESSID=4b98a1833bf0cfcfce8de42087f7f5d7
To view the trailer of Mysteries of Angels & Demons, stop at this link:
http://ivesstreetentertainment.com/trailers/a&d.mov