Haunted Davis-Covell Greenbelt
Halo Paranormal Investigations – HPI International.
http://www.cryptic916.com/
https://www.facebook.com/#!/groups/HPIinternational/
IMDB: http://www.imdb.com/name/nm5598153/
Sacramento Haunted Paranormal Hotline: (916) 203-7503 – 4 Advice & Investigations
Email: [email protected]
Deanna Jaxine Stinson at Davis-Covell Greenbelt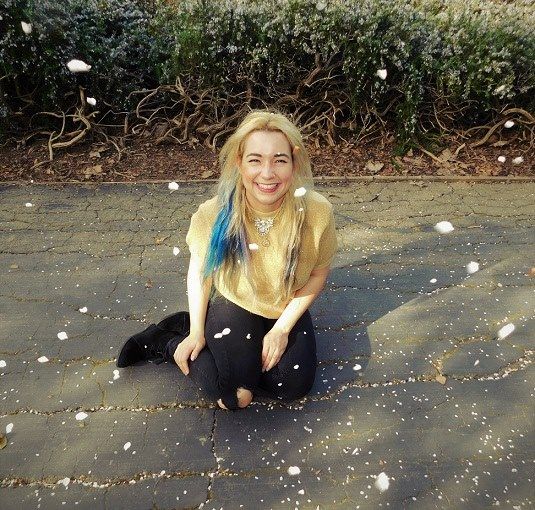 https://www.youtube.com/watch?v=OVhC62SgIWk&feature=youtu.be
Video of Davis-Covell Greenbelt
https://www.youtube.com/watch?v=gvaO9V2U-3k&feature=youtu.be
Photo Slide of Davis-Covell Greenbelt
https://www.trails.com/tcatalog_trail.aspx?trailid=XMR019-007
If you want to learn about the Davis-Covell Greenbelt, please stop by at this link above.
Near this greenbelt is the very haunted DQ University, you can read about our investigation of the DQ University at the link below:
http://forums.jazmaonline.com/topic.asp?TOPIC_ID=2407
There are many people that either walk, jog or walk their dogs on this greenbelt. Some of the people that frequent the Davis-Covell Greenbelt claim that they have heard Native American Indian chanting late at night. David Herald a resident of Woodland says that he was taking a night walk with his girlfriend and heard what sounded like moaning and the beat of drums. In the Davis area once resided the Patwin Indians and many died of sudden illness that they acquired from new settlers. Perhaps the moaning was that of an Patwin Indian sick with an illness? POSSIBLE GHOSTS IDENTIFIED: DAVIS-COVELL GREENBELT PATWIN INDIANS.
James Manriquez of Mendocino, California was visiting his uncle. James and his uncle took a stroll at the Davis-Covell Greenbelt and heard what they thought was a skateboarder behind them. When they looked behind them, there was no one on a skateboard and the noise stopped. As they continued to walk forward, they heard the skateboard sound of rolling wheels. They looked behind them again and still there was no one around riding a skateboard. This incident happened at 10pm on a hot sultry July night. Garry Barnett, a visitor to Davis said he and his wife Mary saw an apparition of a boy on his skateboard zipping down the sidewalk and as they continued watching the boy, he vanished. The incident happened on September 12, 1992 around 11pm. GHOST IDENTIFIED: THE SKATEBOARDER
Keith Crafton of Loomis said that he is psychic and envisioned a woman jogger running on the greenbelt and she was running towards him and he tried to get out of her way, but she ran right through him. The experience shook Keith to his core and he collapsed to his knees. GHOST IDENTIFIED: THE JOGGER
Dwight Samuel on Facebook said that he was walking with 3 of his buddies one night and all 3 of them heard ghostly footsteps behind them. When they turned around to look, there was no one behind them. This happened 4 times in one night and it freaked them out. Dwight says he was not drunk, nor were his buddies. GHOST IDENTIFIED: THE FOLLOWER
BELOW ARE HPI UPDATES, NEWS AND GOSSIP!
https://en.wikipedia.org/wiki/Liechtenstein
I have been to 60 countries and territories. A country that I have been to and didn't realize is Liechtenstein. I have been through this country via car going to Bologna, Italy and by train leaving Bologna, Italy and headed for Nurnberg, Germany. Liechtenstein is a very haunted country and one of the stories about this country is that a spectral knight is seen riding through the woods. The knight is at times holding his broad sword high in the air. What is unusual about this knight is that he is wearing partial metallic armor and the rest is fur. Paul Dale Roberts
Deanna Jaxine Stinson, Metaphysical Researcher and Author
aka Wish Fire
www.teardropsofanangel.com
[email protected]
Paul Dale Roberts, HPI Esoteric Detective
aka The Demon Warrior
Halo Paranormal Investigations (HPI International)
http://www.cryptic916.com/
https://www.facebook.com/#!/groups/HPIinternational/
Pinterest Account:
https://www.pinterest.com/paulr2781/deanna-jaxine-stinson-aka-the-black-rose/
http://thehorrormoviesblog.com
Email: [email protected]
Paranormal Cellular Hotline: For Investigation or Advice: 916 203 7503