3-20-17
THE FREAKING WORLD HAS JUST FINALLY GONE COMPLETELY INSANE! STAY AWAY FROM BEIJING!!
All of this to fight the HIGH CRIME of TP Stealing!
Oh, Thank GOD for the USA!!
---
From The Guardian
Facial recognition software installed in Beijing convenience to crack down on people taking large amounts of toilet paper
One of Beijing's busiest public toilets is fighting the scourge of toilet paper theft through the use technology – giving out loo roll only to patrons who use a face scanner.
The automated facial recognition dispenser comes as a response to elderly residents removing large amounts of toilet paper for use at home.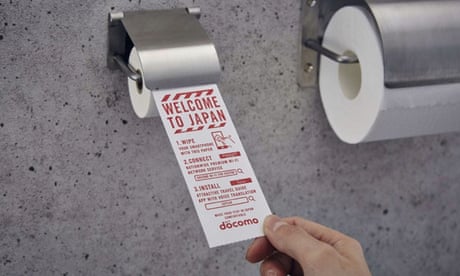 Now, those in need of paper must stand in front of a high-definition camera for three seconds, after removing hats and glasses, before a 60cm ration is released.
Those who come too often will be denied, and everyone must wait nine minutes before they can use the machine again.
But there have already been reports of software malfunctions, forcing users to wait over a minute in some cases, a difficult situation for those in desperate need of a toilet.
The camera and its software have also raised privacy concerns, with some users on social media uneasy about a record of their bathroom use.
"I thought the toilet was the last place I had a right to privacy, but they are watching me in there too," wrote one use on Sina Weibo, a Chinese version of Twitter.
While London is notorious for the high number of CCTV cameras that dot the city's streets, Beijing may be even more closely surveilled. The city's police boast they have 100% of the city covered with more than 46,000 cameras and a team of 4,300 officers to watch the video feeds.
SOURCE/Read more
---
Swipe right? 'Toilet paper' for smartphones trialled in Japanese airport bathrooms
Sheets bear the message 'welcome to Japan' and contain information on Wi-Fi spots and other travel information
Japan has taken its reputation for hygiene up another notch with the introduction of "toilet paper" for smartphones inside toilets at Narita international airport.
In a new take on the meaning of public convenience, users are invited to pull off a piece of paper from a dispenser next to the regular toilet roll and give their phone screens a germ-busting polish.
The smartphone sheets, which bear the message "welcome to Japan", were installed in 86 cubicles at Narita's arrivals hall this month, according to the Mainichi Shimbun.
The telecoms company behind the service, NTT Docomo, said the option of an extra wipe would remain until next March.
The introduction of the cleaning paper came in response to studies showing that smartphone screens typically house more germs than toilet seats. Surveys show that foreign visitors are universally impressed with the cleanliness and versatility of Japan's public toilets.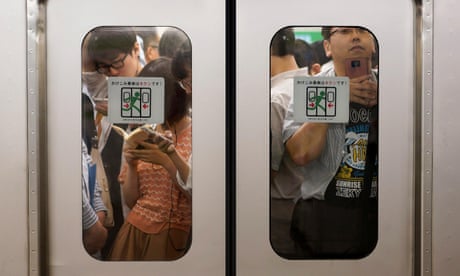 Toilets are serious business in Japan, where many public buildings are fitted with hi-tech washlets
with heated seats and jets of warm water and air that the late restaurant critic
AA Gill
described as "strangely addictive".