Archaeologists discover unknown Pyramid near Ancient Egyptian Burial Site
A previously unknown Egyptian pyramid dating back about 3,700 years has been discovered by archaeologists near an ancient burial site in Southern Cairo.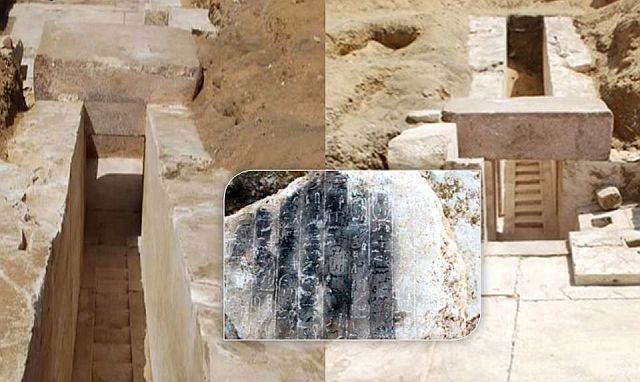 Credit images: Egyptian Antiquities Ministry
The location of the pyramid is to the north of the so-called Bent Pyramid, which was built by King Sneferu in about 2,600 BC.
The newly found pyramid dates back to the 13th Dynasty, according to Egypt's Ahram website, and is located within the Dahshur Necropolis – an area along the west bank of the Nile constructed for the burial of royal family members, reports RT.
King Sneferu's Bent Pyramid is regarded as one of the first attempts at building an above ground burial monument in Egypt.
Thanks http://ufosightingshotspot.blogspot.com/
Check out more contributions by Jeffery Pritchett ranging from UFO to Bigfoot to Paranormal to Prophecy
~~~~~
Most people who use social media have figured out that Facebook and Google are in cahoots with the government. For those who are well aware of the issues, it's high time you switched over to Seen.life. It is a website that is similar to Facebook but without all the censorship.
Firearm friendly, you may buy sell or trade anything allowed by site TOS rules.