In New Jersey folklore, the Jersey Devil is a legendary creature said to inhabit the Pine Barrens of southern New Jersey, United States. The creature is often described as a flying biped with bat-like wings, horns, small arms with clawed hands, cloven hooves and a forked tail.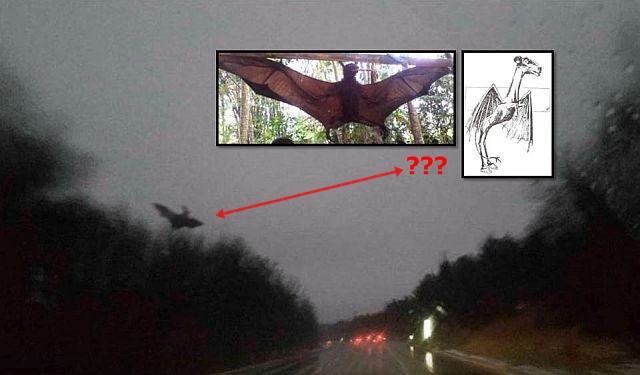 Whether it is folklore or not, recently a Pennsylvania construction worker says he photographed an unknown creature he believes "had the exact marks" of the Jersey Devil.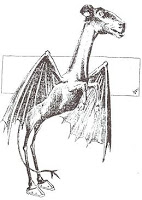 Image: The Jersey Devil.
The construction worker said: "I was driving back from Philadelphia. I don't really remember the exact part I was at but me and my friend were in the car and we saw what seemed to be a massive vulture in a tree, it was getting dark out, so we couldn't make out the features well at all, thus I told to my friend to get out his phone for a picture."
The Pennsylvania man said the creature began taking off the tree when his friend took the photograph.
At first glance the creature looks like a megabat like the golden-crowned flying fox which is one of the largest bats in the world.
This bat can reach up to 1.2 kg (2.6 lb) in weight and 1.7 m (5.6 ft) in wingspan and is endemic to forests in the Philippines.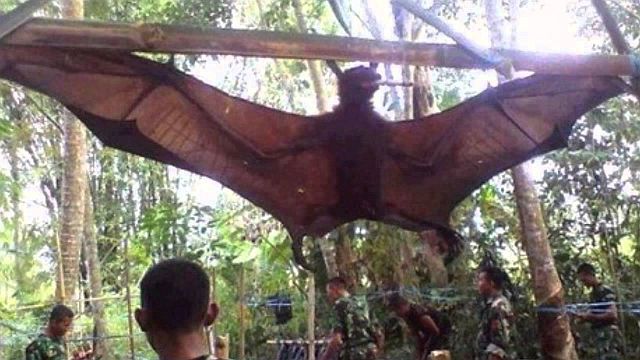 Image: the golden-crowned flying fox.
The question remains; his friend took a picture of a megabat similar to the golden-crowned flying fox or is it something that cannot be explained?
Thanks http://ufosightingshotspot.blogspot.com/
Check out more contributions by Jeffery Pritchett ranging from UFO to Bigfoot to Paranormal to Prophecy
~~~~~
Most people who use social media have figured out that Facebook and Google are in cahoots with the government. For those who are well aware of the issues, it's high time you switched over to Seen.life. It is a website that is similar to Facebook but without all the censorship.
Firearm friendly, you may buy sell or trade anything allowed by site TOS rules.