A strange glowing light in the skies above Chelyabinsk spooked residents of the city, early Thursday morning on March 30, 2017.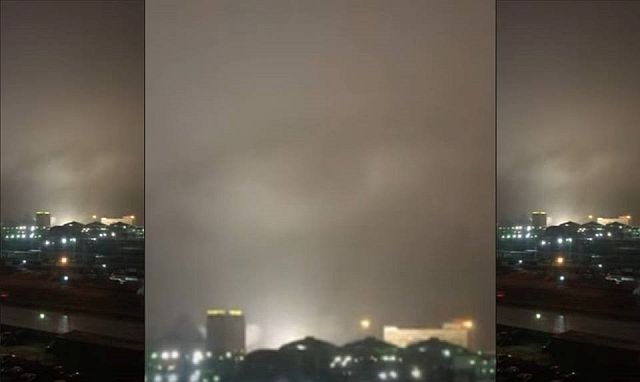 In a video captured by an astounded resident, the eerie form of a human eye appears to hang over the city as a bright light pulsates.
No doubt there will be an explanation for the phenomenon but so far officials say the reason for the mysterious glowing light remains undetermined.
This is not the first time the city of one million sees odd things in their heavens. In February 2013, a meteor of around 20 meters (66 feet) in diameter exploded above Chelyabinsk Oblast, causing a bright flash and powerful shock wave. Around 1,500 people sought medical treatment following the incident.
Thanks http://ufosightingshotspot.blogspot.com/
Check out more contributions by Jeffery Pritchett ranging from UFO to Bigfoot to Paranormal to Prophecy
~~~~~
Most people who use social media have figured out that Facebook and Google are in cahoots with the government. For those who are well aware of the issues, it's high time you switched over to Seen.life. It is a website that is similar to Facebook but without all the censorship.
Firearm friendly, you may buy sell or trade anything allowed by site TOS rules.