The echoes of the "State of the Union" speech had hardly died in the Capitol when House Speaker Rep. John Boehner (R-OH)Heritage ActionScorecard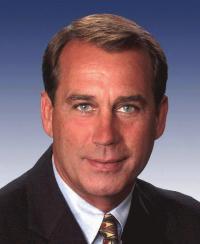 Rep. John Boehner
House Republican Average
See Full ScorecardN/A announced that Congress had invited Israeli prime minister, Benjamin Netanyahu, to address a joint session of Congress. According to reports, the invitation was extended and arrangements made without any coordination with the White House and State Department. This is unfortunate but it is entirely of the White House's making.
This urge heightened during the "Arab Spring" fiasco when our ties to Israel was blamed for the administration's inept management of the unrest in the Arab world. Equally obvious is the antipathy that exists between Netanyahu and Obama. This shouldn't be a surprise. One of them lives daily in the shadow of terror attacks, the other coddles terrorists and thinks they have legitimate grievances. Off the record senior White House officials have called Netanyahu a "chickens***" and a "coward" and it has been reported that Obama is actively seeking to have Netanyahu defeated in the upcoming election.In the Jerusalem Post an article headlined Is Obama secretly working to replace Netanyahu? gives an extensive look at how Obama has been recruiting someone to run against Netanyahu. The whole article bears reading but here are highlights:
The White House has singled out Netanyahu as standing in the way of Obama's utopian vision for a new Middle East and Persian Gulf. What better way to bypass this obstacle than aiding in Netanyahu's removal from office?
Let's look at the clues. Netanyahu's decision last week to disband his coalition came when he dismissed his finance minister, Yair Lapid, and his justice minister, Tzipi Livni, both of whom have not disguised their ambitions for the country's highest office. Tellingly, both took advantage of the steady stream of US criticism toward Netanyahu by leading an escalating public campaign in which they repeatedly accused Netanyahu of causing this dangerous rift in relations with Israel's most important ally.

[A] request by Defense Minister Moshe Ya'alon to meet with US Vice President Joe Biden, Secretary of State Sen. John Kerry (D-MA)Heritage ActionScorecardSen. John KerrySenate Democrat AverageSee Full Scorecard0% and National Security Adviser Susan Rice during his visit to Washington had been denied by the White House. This reported move is highly unusual, and was a nearly unprecedented snub of Netanyahu's government. It helped to set off a firestorm against Netanyahu in Israel, particularly among the center and the left, with Livni and Lapid leading the charge.

Also in October, in what can only be viewed as an orchestrated campaign, the US espoused uncharacteristically harsh language to oppose a plan for Israel to build 2,610 new homes on empty lots in Givat Hamatos, a Jerusalem neighborhood in the eastern section of the city where Palestinians want to build a future state.

Immediately following a meeting between Netanyahu and President Obama in October, State Department spokeswoman Jen Psaki and White House spokesman Josh Earnest took the Israeli leader's delegation by surprise when they released nearly identical statements slamming the Jerusalem construction.
…
As if on queue, Lapid and Livni raced to endorse the US condemnation and accuse Netanyahu once again of damaging US-Israeli relations.
…
In another seemingly orchestrated development, The Atlantic's Jeffrey Goldberg in October described relations between the US and Israel as a "full-blown crisis" and reported that senior Obama administration officials had called Netanyahu "chickenshit" on matters related to the so-called peace process. Goldberg gratuitously added that Bibi is a "coward" on the issue of Iran's nuclear threat.
…
Adding more fuel to the anti-Bibi firestorm, Ha'aretz reported last week the Obama administration had held a classified discussion a few weeks earlier about possibly taking more proactive measures against the "settlements," including mulling sanctions or punishing Israel at the United Nations. While the State Department dismissed the claims as "unfounded and completely without merit," the Ha'aretz article is already providing more fodder to target Bibi.

Here's the kicker. In March, an informed diplomatic source in Jerusalem told me that representatives of the Obama administration held meetings with Lapid to check him out politically and to discuss the kind of prime minister he would make if he won elections in the future. The diplomatic source said the Obama administration identified Lapid as a moderate who would support Israeli-Palestinian talks. While the alleged meeting might have been as innocent as getting to know the powerful finance minister, the claim does fuel the perception of Obama administration tentacles working surreptitiously to change the political order in the Jewish state.
Fortunately for US national security policy, Obama's hatred of Netanyahu and Israel are not reflected in the Congress. Obama's mismanagement of the civil war in Syria, the security situation in Iraq, and the Iran nuclear negotiations all to the detriment of Israel make it imperative that Congress hear information that is not massaged by Obama political appointees. Via Politico:
The idea has been under discussion in Republican leadership since before the 2014 midterm election. On Jan. 8, just two days after Boehner was reelected as speaker, he called Dermer — a native of Miami Beach, graduate of the University of Pennsylvania and close adviser to Netanyahu — to gauge the prime minister's interest. The Israeli Embassy gave a "quick affirmative response," a Republican aide said. Boehner's office then provided a list of possible dates for an address, and the embassy chose the week of Feb. 9.

Boehner was plainly unapologetic about not consulting the White House or State Department.

"Congress can make this decision on its own," Boehner told reporters. "I don't believe I'm poking anyone in the eye. There is a serious threat that exists in the world, and the president last night kind of papered over it. And the fact is that there needs to be a more serious conversation in America about how serious the threat is from radical Islamic jihadists and the threat posed by Iran."

Earnest told reporters that the White House learned of the invitation Wednesday morning before Boehner's announcement.
I think it is farfetched to think that a head of state could arrange travel to the United States without the State Department knowing, and there are members of Congress saying that State was aware of the trip. And the way Washington leaks and considering senior Democrats were involved in extending the invitation, it is equally unlikely that this could have happened without the White House knowing. And it isn't too much of a loss as Obama has declined to meet with Netanyahu when he does visit:
President Barack Obama will not meet with Israeli Prime Minister Benjamin Netanyahu when he travels to Washington in March, the White House said Thursday, one day after being caught off-guard by Republicans' invitation for the Israeli leader to address a joint session of Congress.

Spokeswoman Bernadette Meehan said that in keeping with "long-standing practice and principle," the president does not meet with heads of state or candidates in close proximity to their elections.
But, quite honestly, I don't care. There is exactly one nation in the Middle East we can rely on, and whatever its faults Israel is the only nation in that region that isn't a state sponsor of terror or terrorist sanctuary. If Obama has to get all hurty-pants over this, then too bad.
The post White House miffed that Israel's prime minister is invited to address Congress appeared first on RedState.
Source:
http://www.redstate.com/2015/01/22/white-house-miffed-israels-prime-minister-invited-address-congress/