Sen. Marco Rubio (R-FL)Heritage ActionScorecard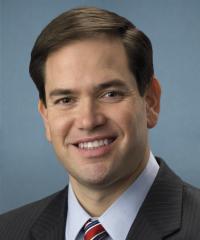 Sen. Marco Rubio
Senate Republican Average
See Full Scorecard82% has instructed his staff to proceed as if he will be a candidate for President in 2016.  This makes sense as gearing for a presidential run can be easily converted to another senatorial run in 2016.  Thus, this writer does not necessarily believe this is a signal that he will run.  I do, however, believe that he is looking into the possibility.  He recently cancelled his Senate calendar to attend some important fundraising events in California, Texas and Illinois.  He recently met with about 300-400 supporters in Miami to sound them out.  Of course, there is a problem when you are talking to your boosters who obviously will support a run.
The problems for Rubio are multiple and there are some outside pressures bearing on any ultimate decision.  Rubio is young and there is plenty of time for his presidential aspirations.  If he opts against a run in 2016, there is always 2020 if a weakened Democrat wins, or 2024 in an open election year.  In the interim, there is the lure of a second term in the Senate or even the opportunity of an open gubernatorial race in 2018.  Either scenario would allow Rubio to pad his resume and put some distance between his recent stance on immigration reform and ultimate run for President.
And people in Florida will be putting extra pressure on him as the days mount.  There are several sitting congressmen along with state officials like state CFO Jeff Atwater, state attorney general Pam Bondi, and agriculture secretary Adam Putnam with their eyes on the gubernatorial election in 2018.  Rubio has stated that if he opts for a presidential run, he will forego a Senate campaign and devote all his time to the Presidency.  That decision would open his seat.  This is where national pressures come into play since defending him in 2016 will be easier for the national GOP than backing a candidate in an open senatorial race.  It should also be remembered that a Rubio second term is no guarantee in a changing Florida electorate.  In 2010, he won in a three-way race and garnered less than 50% of the vote.  Hence, even a second term in the Senate could be difficult and Rubio needs to enter that into the calculations.
The primary/caucus process is also grueling.  Many on the Right have somewhat soured on Rubio given his stance on immigration reform and his inclusion in the so-called "Gang of Eight"which many conservatives feel is a Republican cop-out.  He has since walked back his endorsement of the Senate-passed bill and now favors a piecemeal approach based on border security first.  Obama's executive order amnesty allowed Rubio to do this walk-back, but whether that is enough to repair the rift remains to be seen.
Many claim that being Hispanic, he will appeal to that constituency come 2016.  But many Latino outlets are highly critical of Rubio and this writer doubts his Hispanic heritage will be an advantage in 2016.  In terms of the Latino community, Cuban-Americans are being relegated less and less in favor of Mexicans and Central Americans, not Cubans.  That being said, the recent decision to reconcile with Cuba has given Rubio a viable foreign affairs platform to argue against Obama and the Democrats from the right.
There will always be that perception that Rubio sold out to the establishment given his support of the Senate immigration reform bill.  That is a little disingenuous.  In 2011, the National Journal ranked Rubio the 13th most conservative member of Congress.  Heritage Action ranked him the 3rd most conservative member of the Senate (behind only Redstate darlings Jim DeMint and Sen. Mike Lee (R-UT)Heritage ActionScorecard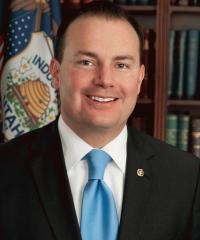 Sen. Mike Lee
Senate Republican Average
See Full Scorecard97%) with a 96% rating only to see him drop to ninth place (still pretty good) with an 82% rating.  Ontheissues.org rates him a "hardcore conservative".  That aforementioned National Journal rankings give him a 70% score on social issues, 90% on foreign affairs, and 87% on fiscal matters- all pretty good numbers if you are a conservative.  Likewise, the National Right to Life Committee gives him a 100% rating as does Americans for Prosperity while the American Conservative Union gives him a 93 and the Club for Growth a 91.  Again, these are great numbers if you are a conservative.  Nate Silver, a political analyst who I truly admire, notes that of the truly viable candidates in 2016 only Sen. Ted Cruz (R-TX)Heritage ActionScorecard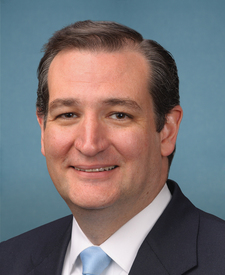 Sen. Ted Cruz
Senate Republican Average
See Full Scorecard95% and possibly Sen. Rand Paul (R-KY)Heritage ActionScorecard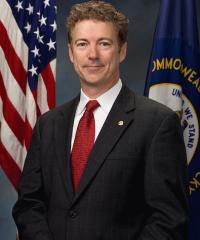 Sen. Rand Paul
Senate Republican Average
See Full Scorecard93% and Scott Walker are to the right of Rubio.
Also, much has been made of Jeb Bush's probable entry into the fray and the fact there would be two candidates from Florida.  Some claim this should be reason to crowd out Rubio, but be mindful of the fact there are two Texans- Cruz and Perry- who might also be in the mix.  Just as I feel Cruz cares less about Perry, I imagine Rubio cares less about Bush in his calculations.
As mentioned, Rubio went on a fundraising tour through California, Texas and Illinois.  He has a book tour scheduled that will take him through the early primary states of Iowa, Michigan, South Carolina and New Hampshire- not exactly hotbed publishing centers.  He has apparently hired Anna Rodgers of American Crossroads to coordinate campaign finances.  Most importantly, his net approval ratings among actual voters nationally are positive.
Rubio's entry into the race could change the calculus, but it is most likely a testing of the waters.  He would certainly raise more money than a Rick Santorum and may even challenge a Jeb Bush in that category.  But this could also just be a jockeying for position for political aspirations further down the road.  And keep in mind: he will be on every potential candidate's short list for Vice President.
The post The Rubio Factor appeared first on RedState.
Source:
http://www.redstate.com/diary/davenj1/2015/02/10/rubio-factor/