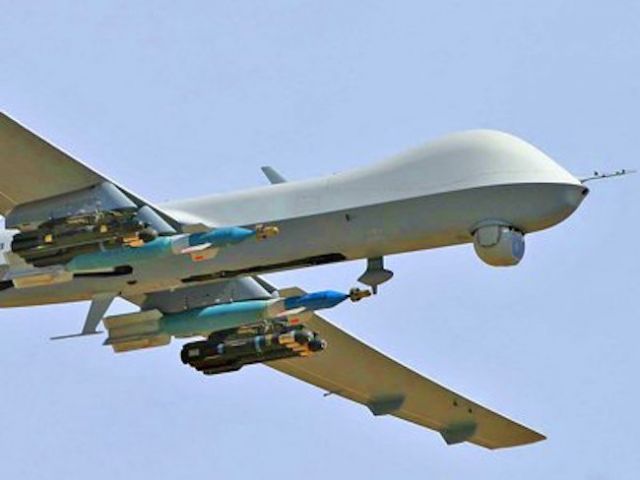 WHAT ISN'T SPYING ON YOU???
If you are someone who watches the news at night for any reason other than how say… a teenager might watch WWF Wrestling… then I'm sorry to break the news to you, but you don't have the foggiest idea about what is REALLY going in the world ANY more than you have foggiest idea what Obama is REALLY going to do after he makes another ridiculous statement.Why? Who do you think has his total control of both? Maybe you've already forgotten, OR… silly me… perhaps you didn't even KNOW if you were watching the mainstream media news, but THE OBAMA ADMINISTRATION HAD ORIGINALLY PLANNED TO PUT GOVERNMENT "MONITORS"IN EVERY NEWSROOM! Oh yeah. Remember THAT? Sounds like FREE SPEECH TO ME! Let me ask you something… How many ides has Obama had that you can recall, that when he didn't get his way, he accepted it and moved on?
OK… GOOD… SO WE AGREE… HE'S IN CONTROL OF THE NEWSROOMS!
Moving on… if you are getting your propaganda… sorry… I meant to say news… from the mainstream media… you ARE NOT getting NEWS! You are getting a NARRATIVE that Lord Obama feels your little peasant mind can handle. You remember narratives right? Let's see, we've had the famous YouTube video narrative after Benghazi, we had the "If you like you doctor you can keep your doctor," narrative during the Obamacare fiasco, we had the "Not a smidgen of corruption even though we never looked into ii" narrative with the I.R.S., and most recently we had the "Hands up don't shoot narrative" in Ferguson. Some might call them narratives, others might call it sociopathic lying… but you say tomato I say tomato right? Who's keeping track?
I REMEMBER THE FIRST TIME I PLAYED THIS CLIP WHICH IS 8-9 YEARS OLD NOW
JUST ONE POST ALONE HAS SHARED IT OVER 81,000 TIMES FORM MY BLOG!
PEOPLE WERE FREAKING OUT!
[Audio/Video below cannot be seen in Newsletter - have to go to Blog]
You're probably wondering where I am going with all this… well… many of us who have been wandering around down in this rabbit hole of government cover-ups and the like for some number of years now could have told you YEARS ago… at LEAST 5-7 YEARS ago, that your televisions and PARTICULARLY your CABLE BOXES would be SPYING on you coming VERY soon. Back then people thought we were NUTS! Well, in the not TOO distant future, cable boxes WILL come with cameras pointing IN to the room where you sit and point AT you from BEHIND the infrared screens. The whole pitch is how it's supposed to cable companies customize the "viewing experience" depending on who is watching… or some nonsense. I remember a friend and I talking about that what must have been about 5 YEARS ago (MB!), and everyone thought we were so paranoid, or being ridiculous. Uh no. We just got our news from places that ACTUALLY provide some…
WELL… GUESS WHAT? GREAT NEWS!
Last year we learned about the FAKE CELL TOWERS THAT WERE SPOTTED ALL OVER THE COUNTRY, which actually turned out to be Obama and the rest of Crime Inc. spying on AMERICANS while ISIS was allowed to run free across the middle east in their "JV" uniforms. I think it might have been as far back as TWO YEARS AGO WE LEARNED THERE WERE AS MANY AS 64 DRONE BASES LOCATED ACROSS THE UNITED STATES THAT WERE OPERATING DRONES IN U.S. SKIES with what they were calling "PUBLIC SAFETY DRONES." You feel safer already don't you? You know what made ME feel safe? When I learned there were DRONES IN THE U.S. SKIES LOOKING FOR CIVILIANS CARRYING CONCEALED WEAPONS. I'm sure the mainstream media was ALL over that one too.
Well, to add to the POLICE STATE where Barack Obama gets to micromanage the lives of every single American, I heard for the first time yesterday, than SAMSUNG TV'S HAVE BEEN CAUGHT SPYING ON PEOPLE. Yep! Ahead of schedule! Televisions are recording the conversations you have in the PRIVACY of YOUR home, and sending them to GOD KNOWS WHERE to be heard by GOD KNOWS WHO!
"HOPE AND CHANGE", CAN'T YOU FEEL IT!?!?!
CAN THE COUNTRY SURVIVE 2 MORE YEARS OF OBAMA?
4/10 DEMOCRATS SURVEYED SAID OBAMA SHOULD BE KING!
THEY ARE AS INSANE AS HE IS!
GA Weaponized MQ-9 Reaper with camera
Congress passed a bill this week paving the way for unmanned drones to ply American skies.
The bill requires the FAA to rush a plan to get as many drones in the air as possible within nine months.
How many drones are we talking?
Shaun Waterman at The Washington Times reports the agency predicts that 30,000 drones could fill U.S. skies by the end of the decade.
Naturally, many are concerned that surveillance by police and federal government agencies will skyrocket in response.
From The Washington Times:
"There are serious policy questions on the horizon about privacy and surveillance, by both government agencies and commercial entities," said Steven Aftergood, who heads the Project on Government Secrecy at the Federation of American Scientists…
The bill calls for numerous test ranges to be operated in conjunction with NASA and the Department of Defense, use of drones in the Arctic, guidance system improvements, and an assessment of the "catastrophic failure of the unmanned aircraft that would endanger other aircraft in the national airspace system."
This new bill follows up the Army's January directive to use drone fleets in the U.S. for training missions and "domestic operations."
And both of these initiatives are mandated in the NDAA (section 1097) that calls for six drone test ranges to be operational within six months of that bills signing December 31.
The commercial drone market would be worth hundreds of millions more if the bill passes.
Read the article at Business Insider here:
THE VOICE OF REASON
FURTHERMORE, WITH ALL THIS FIREPOWER, WHY ALL THE SPYING?
UNCONSTITUTIONAL ACTS PERFORMED BY THE NSA:
FOR MORE ON OBAMA'S UTTER LAWLESSNESS:
BE SURE TO CHECK OUT THE GIFT SHOP!