UPDATE
I post on quite a few sites, and the following was sent to me via another network:
******** NOTICE THE FOLLOWING QUOTE PEOPLE! **********
"Keep this post handy and re-post it when the site migration to the new self managed site is completed and live. Currently there are so few visiting this current site on ning that it won't get the coverage needed. In the meantime, I hope you're as prepared as I am, being veteran SpecOps, former adviser to congress, and former deputy."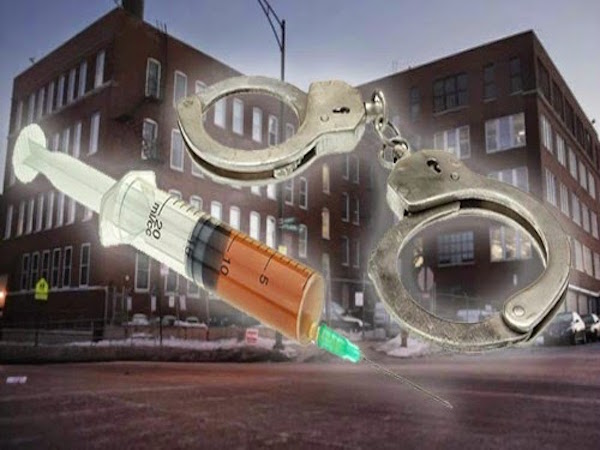 AMERICAN CITIZENS ARE BEGINNING TO VANISH WITHOUT A TRACE…
I haven't really posted anything the past week or two even though my schedule FINALLY has freed up enough for me to do so, and it's largely for no reason other than because I'm worn out and discouraged. I've also had some personal things going on that have sucked the life out of me, not to mention I was in a car accident I very well could have left the scene of the accident in the bottom of a mop bucket but for the fact the car that hit me didn't have anyone following close behind. That may sound like some damn good reasons for a break, but the reality is I just needed to step away from all the negativity for a bit. The rest I can handle.
That has a lot to do with why I AM LOOKING FOR OTHER BLOGGERS WHO WANT A FORUM WITH CLOSE TO 100,000 FOLLOWERS they can write and have their voices heard. There are so many topics I have never covered but would like to, such as Common Core for just an example, but there are only so many hours in a day, and lately I have not made the time. I've also found myself frustrated with pouring my heart and soul into trying to help warn people about the terrifying future that awaits us in the very near future, and despite my efforts, huge numbers of people that follow me just REFUSE to face the facts. No matter how many different sources and authors I present the material from, so many people actually PREFER to stay willfully ignorant. One of MY primary sources of valuable and accurate information is Dave Hodges at The Common Sense Show. To quote Dave some weeks ago, he said:
"Some of my very best contacts have told me that it is time to stop warning the people, because it is now time to start hiding from the wrong people."
I don't know that I'll ever stop trying to warn people, because I figure I'm already on as many watch lists as the government has anyway, so if and when my time comes, then my time comes. Besides, I love my countrymen too much, and running from a fight has never been my style. Since Obama and the rest of Crime Inc. secretly stripped Americans of the rights guaranteed under the Bill of Rights when the National Defense Authorization Act was passed (SEE THE VIDEO BELOW), someone has to tell people what traditional news outlets won't.
At virtually EVERY site I regularly go to first for REAL NEWS about what is REALLY going on, there has been non-stop chatter about the SITE IN CHICAGO and what is going on there. For more information, see the following bits and pieces about what is going on that I've collected from a number of sources below, and when you're done READ some of the links at the bottom. Then you might want to Google something like: "Interrogation Site in Chicago." What you find will be disturbing beyond belief.
For FAR too long, those of us who have been skeptical of government have been looking into its evil deeds and trying to warn others. I fear for the most part it has fallen on many deaf ears.
As the article from Red Statements mentions,
"In the White House pecking order, Jarrett has more clout than the president's chief of staff." Former Chief's of Staff Rahm Emanuel and Bill Daley learned that the hard way in what was often very nasty exchanges. Ultimately, Jarrett prevailed since those two are no longer with the President. Word has it, NOTHING goes on in the White House without Jarrett's express consent. She is, "the first couple's first friend and consigliere, the last person to leave the Oval Office after meetings, and the ONLY White House official who dines with the first family in their private quarters at night."
"David Axelrod was given much more respect during the years he spent as a Presidential Advisor then Emanuel or Daley were. Perhaps that's because there is a very old link between this group. Prior to Barack's presidential campaign, Valerie Jarrett ran Chicago Hospital. Under her leadership, an employee incorporated a policy of patient dumping. That employee's name was Michelle Obama. Her assistant was one David Axlerod. The incestuous relationships go MUCH deeper, and MUCH darker…"
According to the Minority Report Blog:
Jarrett's family comes from communist leanings. Here family intermarried with the Bill Ayers family. Yes, that would be the Weathermen Underground terrorist leader, Bill Ayers. That would be the same Bill Ayers who told FBI informant, the late Larry Grathwohl, "that when we take over the United States, we will forcibly detain 50 million Americans in re-education camps in which they will probably have to murder 25 million American citizens who cannot be re-educated." Grathwohl repeated the Ayers statement on the August 18, 2012 edition of The Common Sense Show.
NEVER HEARD GRATHWOHL TALK ABOUT AYERS PLANS BEFORE?
YOU ARE IN FOR A TREAT!
REMEMBER…
AYERS LIVING ROOM IS WHERE OBAMA LAUNCHED HIS CAMPAIGN…
BUT THE MEDIA TOLD US IT WAS NOTHING…
[Audio/Video below cannot be seen in Newsletter - have to go to Blog]
This is the same Valerie Jarrett family which was also involved with Frank Davis the former head of the Communist Party in the United States. This is the same Frank Davis who Joel Gilbert exposed as Obama's real father. Additionally, the Jarrett family is also affiliated with other so-called "Red Diaper Babies" in which this young group of intellectual elites called for a communist takeover of the United States in the late 1960′s and early 1970′s. For those that know their history, you will remember that the same people engage in terrorist acts involving the detonation of explosive devices in which people died, including a San Francisco police officer.
Bill Ayers wife, Bernardine Dorne served a prison term for her participation with this group. And we also know, that Bill Ayers and Bernadine Dorne, close friends of Jarrett to this day, funded President Obama's Harvard education funded . These facts are representative of the reasons related to why many believe that Valerie Jarrett is making the major decisions in the White House. Therefore, it we be prudent to take a look at Jarrett, herself, to determine the direction of the country and the fate of the people in this country.
To many, that's just "Conspiracy Nonsense." To those who would say that, I have two questions: 1) Is it STILL "Conspiracy Nonsense" when JUSTICE SCALIA OF THE U.S. SUPREME COURT SAYS DETENTION CENTERS COULD VERY WELL BE IN OUR FUTURE? Hmmmm? Riddle me that! 2) Is it STILL "Conspiracy Nonsense" when Obama says on CAMERA what he plans to do?
[Audio/Video below cannot be seen in Newsletter - have to go to Blog]
Right about now, you ought to be scared to death. Obama claims he will develop "An Appropriate Legal Regime" to permanently detain people PRIOR to having committed any crime. The idea of these detentions would be to prevent any individual from committing a FUTURE crime. Obama even goes as far as to say he might detain someone up to TEN YEARS before they MIGHT commit a crime.
Aren't you glad they passed the NATIONAL DEFENSE AUTHORIZATION ACT? Be sure to check out:
Effectively, the way Obama skirts AROUND the Constitution (which we all know he is a professional at) is by having the National Defense Authorization Act (NDAA), Sections 1021 and 1022, authorize indefinite military detention, WITHOUT CHARGE or WITHOUT TRIAL, any person, including an American citizen, and applies the "Laws of War," to U.S. soil, making the United States legally a BATTLEFIELD.
CLEVER LITTLE SH** ISN'T HE?
Want the REAL dirt on the National Defense Authorization Act? It REMOVES ALL of your rights guaranteed under the Bill of Rights EXCEPT the 2nd Amendment, and you know how hard he's trying to get rid of that. The ARMY can come for you at 3am if they want, collect you, throw you in a hole, not tell anyone where you are, and never charge you with anything.
WATCH THE VIDEO ON THE NDAA HERE:
I'M SURE YOU'LL BE THRILLED TO LEARN THE DEMOCRATS HAVE ADMITTED THEY DIDN'T EVEN READ NDAA BEFORE PASSING IT. Can you imagine such a thing? From the Democrats? Do you know that IN 2014, FOR THE FIRST TIME, THE FEDERAL BUDGET APPROPRIATED FUNDS TO BRING THE DORMANT FEMA CAMP COMPLEXES UP TO FULLY OPERATIONAL STATUS, MANY OF WHICH HAD BEEN SITTING DORMANT FOR DECADES?
WATCH HOW CLOSE THIS FEMA CAMP IS GUARDED FROM NBC REPORTERS
[Audio/Video below cannot be seen in Newsletter - have to go to Blog]
In a previous post titled: IRAN COMMANDER: WHITE HOUSE IS ISIS HEADQUARTERS, I asked some VERY painful questions:
I CONTINUE TO ASK:
WHEN DO WE OWN UP TO WHAT WE'VE DONE?
In a post dated June 20th titled: OBAMA MUST BE ARRESTED & PROSECUTED FOR IMPERSONATING A PUBLIC OFFICER, the author goes into GREAT detail about Barack Obama's status as a USURPER of the Presidency. As such, the author tells us Obama CANNOT be impeached, because only a Lawful President can be Impeached. Obama was NEVER qualified for the office of the President of the United States. Rather, Obama hijacked it. He is an IMPOSTOR… a charlatan. Even OBAMA HIMSELF ADMITS THAT HE WAS BORN IN KENYA, but we're long passed the point of being able to do anything about it.
In 1979, an article was uncovered WRITTEN BY VALERIE JARRETT'S FATHER-IN-LAW ABOUT A MUSLIM PLAN TO PURCHASE THE PRESIDENCY OF THE UNITED STATES. If you READ that HORRIBLY disturbing article (that was written decades ago (and LONG before the years of the Obama Debacle), does the claim by an Iranian Commander that THE WHITE HOUSE IS ISIS HEADQUARTERS really seem THAT outlandish?
Perhaps that alone isn't enough. What about the OBAMA ADMINISTRATION DOING NOTHING TO STOP KNOWN JIHAD TRAINING CAMPS right here in the United States? What about FORMER CIA AGENTS COMING OUT AND SAYING OBAMA IS A "RADICAL ISLAMIST" AND ENEMY OF THE UNITED STATES?
We have FOUR STAR ADMIRALS WHO HAVE SAID OBAMA HAS CONSPIRED WITH THE ENEMY, other members of the CIA CONFIRM OUR WORST FEARS ABOUT BARACK OBAMA, and OBAMA'S INSISTENCE THAT AMERICAN SOLDIERS BE WILLING TO FIRE ON AMERICANS… does any of that concern you? Even the NEW ARMY MANUAL DETAILS THE USE OF LETHAL FORCE ON U.S. CITIZENS, EVEN THOSE PEACEFULLY PROTESTING!
AT WHAT POINT DO WE REALLY FACE THE FACTS OF WHAT WE'VE DONE?
WHEN DO AMERICANS TAKE OWNERSHIP OF OUR MISTAKE?
READ WHAT SENIOR CHIEF ROSS WRITES ABOUT OBAMA'S SEALED PAST!
I SUGGEST SITTING DOWN!
THE REPORT IS: THESE BLACK SITES ARE NOW OPERATIONAL TOO!
"WHEN YOU GO IN, NO ONE KNOWS WHAT HAPPENED TO YOU!"
For nearly two decades, alternative media has warned of government internment camps where citizens would be disappeared, detained and tortured with no regard for their rights. For nearly two decades the notion has been dismissed by the general population as just another conspiracy theory.
But a new report out of Chicago suggests that not only are such facilities real, they have now been actively integrated into the nation's law enforcement apparatus.
The Chicago police department operates an off-the-books interrogation compound, rendering Americans unable to be found by family or attorneys while locked inside what lawyers say is the domestic equivalent of a CIA black site.
The facility, a nondescript warehouse on Chicago's west side known as Homan Square, has long been the scene of secretive work by special police units. Interviews with local attorneys and one protester who spent the better part of a day shackled in Homan Square describe operations that deny access to basic constitutional rights.
…
"Homan Square is definitely an unusual place," Church told the Guardian on Friday. "It brings to mind the interrogation facilities they use in the Middle East. The CIA calls them BLACK SITES. It's a domestic black site. WHEN YOU GO IN, NO ONE KNOWS WHAT HAPPENED TO YOU"
Source: The Guardian
According to those who have been detained at the site against their will and absent their natural and constitutional rights, the Chicago facility is exactly what you might expect from a government run internment and detention center.
Family members and attorneys are unable to locate a detainee because those arrested and sent to the black site are never entered into booking databases. They are simply "disappeared."
Detainees are beaten by police in what can only be described as torture.
Access to phone calls and judges are restricted so once you are in there is no way to call for help to let anyone know you are there
Attorneys are denied access because the site has been deemed a high security facility
People are regular shackled for extended periods of time
Keep in mind that the people in these facilities, because they are never sent through proper booking channels, are being held without charge or trial, a gross violation of the U.S. Constitution.
We've previously warned that these are exactly the kind of scenarios that would result from anti-terrorism legislation like The Patriot Act and the National Defense Authorization Act.
On December 5th [2011], ahead of Congressional voting, Senator Rand Paul warned that the new legislation would allow the government to detain American citizens under terrorism laws without evidence, charge or trial.
Specifically, Paul cited the government's own broad definitions and characterizations for domestic terrorism or suspicious activity as involving those who, among other things, own guns, ammunition or store food.
…
The very fact that this bill was ever penned and allowed to get as far as it has gotten in our Constitutional Republic is cause for concern. A glimmer of hope existed for a few weeks when the President claimed he would veto it if it came to his desk. As has been the case throughout this administration's term, however, our hope was for naught. Someone, somewhere needs this legislation to pass. To what end we can only speculate.
In the following video Senator Rand Paul sounded an eerie warning. As has been proven with the Chicago black site, his warnings have now come to pass:
Know good and well that someday there could be a government in power that is shipping its citizens off for disagreements.
…
Do you want to have your government have the ability to send you to Guantanamo Bay for indefinite detention?
…
As a suspect. We're not talking about someone who has been tried and found guilty. We're talking about someone suspected of activities.
[Audio/Video below cannot be seen in Newsletter - have to go to Blog]
Rand Paul, Ron Paul and scores of Americans who repeatedly warned about this were designated as having gone off the reservation.
It's not so far out of the sphere of possibility now, is it?
Given the recent activities of government with regards to stockpiling weapons of war, ammunition, body armor, riot gear, and armored vehicles, one can't but help to think that they are planning on something serious taking place in America.
FOR A BRIEF LOOK AT THE FULLY ARMING OF FEDERAL AGENCIES:
Evidence for the existence of black sites, known up until this point as government run internment camps, or FEMA camps, has been presented to the public for years with little interest. And chances are that the majority of the public will likely brush this report off as a non-issue, just as they have done before.
But make no mistake. This site and others like it are real. And one day, should the government be allowed to continue with such operations, it may well be you or your family members that get detained and disappeared.
AND WHEN WE SAY DISAPPEARED… WE MEAN DISAPPEARED!
"It's sort of an open secret among attorneys that regularly make police station visits, this place – if you can't find a client in the system, odds are they're there," said Chicago lawyer Julia Bartmes.
THIS IS AMERICA 2015!
RELATED READING FROM SHTF PLAN:
This past week, the creepy "Homan Square" detention facility was revealed to the public, and the story has been trending heavily throughout the alternative media. First-person accounts of suspects being whisked away to the secret building without any official record of their whereabouts, with no access to a lawyer, while being subjected brutal interrogations, sounds like something you'd hear about from some 3rd world dictatorship.
But, unfortunately, it's happening right here in America as we speak. And if this facility existed for so long without the public's knowledge, that begs the question: are there any more of these police run "black sites" that we don't know about?
Obviously, this doesn't inspire a lot of confidence for America's future. If they can get away with this today, what will they try tomorrow? I don't think any sane American thinks this will set a good precedent.
But, more importantly, if you look at Homan Square from a historical perspective, the implications of its existence are far more gut wrenching. Most despotic regimes utilize a wide variety of terror tactics to keep their people in line, but the ability to make someone disappear (which is exactly what this facility is capable of) is the most effective.
Why? Because it preys upon two of the most prolific human fears.
First of all, there is our inherent fear of the unknown. When someone disappears without a trace, our imaginations will eventually concoct the worst possible explanation. And without knowing exactly how it happened, we have to accept the possibility that it could happen to us as well, and there is no way to stop it. So if your government is capable of this, then you have every reason to follow the rules and stay in line. You never know when YOU might be next.
Which brings me to the second fear. It preys upon our fear of other people. There are plenty of phobias that humans are capable of, but nothing is more terrifying than what your fellow humans might do to you when nothing can stop them. Snakes can bite you, bears can eat you, and water can drown you, but only your fellow humans are capable of torturing you, and only your fellow humans know what will hurt you the most. Combine that with the fear of the unknown, and you now have the most effective method of terror and control.
But there's also a third factor that makes this tactic so effective. Most people don't know it, because only those who have been "disappeared," know the awful truth.
For a better explanation, I'd like cite one of the most underrated historians of our time, Dan Carlin. If you're a history buff and you've never heard of him, you don't know what you're missing. He doesn't just know what he's talking about, he knows how to relate history to you personally.
In this short video, he explains why the Nazis and Soviets were able to convince millions of people to enslave and murder their countrymen. When we think of the Nazis, we often believe their control was fostered by their propaganda efforts, but that was only one small piece of the puzzle. In reality, their grip on the population was built on their ability to make people disappear.
[Audio/Video below cannot be seen in Newsletter - have to go to Blog]
Keep that in mind when you read about Homan Square. If that place is an isolated incident, there may still be time to stop these secret facilities before they usher in a new age of terror. But if there are already dozens of these "Homan Squares" out there that we don't know about, and they're just getting warmed up, WE MAY HAVE PASSED THE POINT OF NO RETURN! If we ever become a country where everyone is afraid of disappearing for the slightest reason, then we are on the fast track to the kind of goose-stepping tyranny that we've only read about.
Joshua Krause is a reporter, writer and researcher at The Daily Sheeple, where this first appeared. He was born and raised in the Bay Area and is a freelance writer and author. You can follow Joshua's reports at Facebook or on his personal Twitter. Joshua's website is Strange Danger.
Read the article here at Activist Post:
THE VOICE OF REASON