By: Voice of Reason
FOR MORE NEWS BY VOICE OF REASON CLICK HERE!
If you put earplugs in and turn up the volume to the loudest setting, you will hear the following:
"GOVERNMENT DECLARES MARTIAL LAW… THE PRESIDENT WANTS YOU TO REMAIN CALM….. AUTHORITIES CONTINUE TO MONITOR THE OUTBREAK…"
If you don't have earplugs, the commercial replays with the audio boosted so you can hear it. It's not through a bullhorn or anything, but you can hear it. There is no question it was intended to be subliminal. This is troubling on so many levels I don't even know where to begin. First, this should be troubling to ANYONE for the simple reason that it exists. Let this help to remove ALL doubt about the articles you are seeing dealing with FEMA CAMPS and MARTIAL LAW TRAINING KNOWN AS "OPERATION JADE HELM."
The second VERY disturbing point of interest, is the CONTENT of the message: "AUTHORITIES CONTINUE TO MONITOR THE OUTBREAK." The logical question I found myself asking is, "What outbreak?" Then my eyes wandered down and I saw the DATE when the commercial was made and aired: 2014. Do you happen to recall what was going on in 2014? THAT WAS WHEN EBOLA WAS IN THE NEWS EVERYWHERE, and many many questions went unanswered. In the event you don't recall, it was a strain of Ebola that was manufactured by the U.S. government and the military has the patent on. I am not suggesting I have the the answers to the questions I pose, however I am going to pose some questions, and draw your attention to stories that have been in the news recently, and YOU decide what you think is going on, or just HOW twisted this administration REALLY is.
In September of 2014, SHTF Plan.com's Mac Slavo wrote GOVERNMENTS BUILDING EBOLA DETENTION CAMPS TO QUARANTINE THE INFECTED AND CALLING THEM "CARE CENTERS." That post said the following:
Martial law, round ups of those suspected of being sick, and detentions in quarantine camps is the only option governments have left and similar strategies will be implemented in the United States if and when the virus starts popping up.
But Doctors Without Borders, the organization that spearheaded the treatment and containment efforts at the beginning of the crisis when governments were completely ignoring it, says that WHO's efforts are destined to fail:
In July, the President amended an Executive Order giving the medical emergency responders the legal powers to identify and detain individuals suspected of carrying a communicable disease. And though it's not talked about publicly, it is widely believed the the Department of Homeland Security and the Federal Emergency Management Agency have already pre-positioned domestic detention camps and CDC QUARANTINE CENTERS in the event of a national security emergency.
STAY WITH ME HERE… DOES ANYONE REMEMBER THESE STORIES I DID?
HAVE YOU READ THE STORIES AND SEEN THE VIDEOS ON A JOINT VENTURE BETWEEN WITH THE NSA, DOD, DHS, CIC, DFCS, BK & WAL-MART APPEARING TO CONNECT UNDERGROUND CITIES OR MILITARY COMPOUNDS BY MASSIVE UNDERGROUND TUNNELS?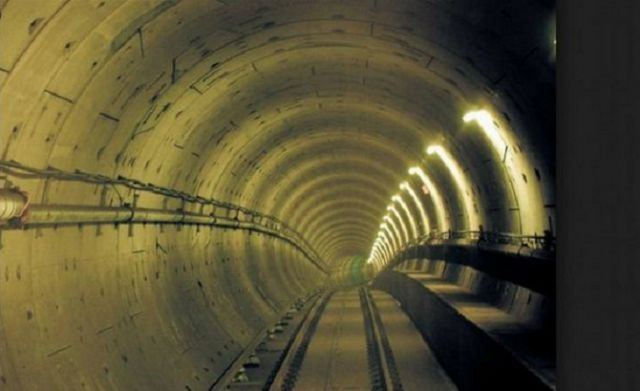 NOW IS A GOOD TIME TO MENTION HUMAN REMAINS HAVE BEEN FOUND IN THE TUNNELS
MIGHT WE HAVE FOUND SOME OF THOSE PATIENTS REMAINS?
YOU MIGHT WANT TO READ ABOUT THE RUN-IN WITH THE LT. COLONEL TOO!
I'm not trying to scare anyone here, merely putting together pieces of a puzzle that was never finished now that we have some new clues. Back in July of 2014, OBAMA SIGNED EXECUTIVE ORDER 13295 TO ALLOW DETENTION OF AMERICANS WITH 'RESPIRATORY ILLNESSES…' a/k/a send them to a secret FEMA CAMPS! Shortly after that, in October of 2014, HHS DOCUMENTS REVEALED THAT PATIENTS EXPOSED TO EBOLA WERE TO BE SENT TO FEMA CAMPS. There were also REPORTS AT THAT TIME OF DOCTORS COMING FORWARD and saying their patients were DISAPPEARING without their knowledge, and the doctors were threatened with their medical licenses if they come forward with their stories…
Infowars reporter Paul Joseph Watson speaks with former Border Patrol Agent Zach Taylor as he breaks down how the CDC is working with Border Patrol authorities and the Department of Homeland Security to disappear potential Ebola victims attempting to cross the border into the United States.
[Audio/Video below cannot be seen in Newsletter - have to go to Blog]
IS IT POSSIBLE MARTIAL LAW IS COMING BECAUSE OF EBOLA?
As I have already mentioned in previous posts, Dave Hodges from the Common Sense Show the following LONG before people started POURING over the border:
I believe that it is possible, and even likely, that the FEMA camps will first be used to house the millions of millions of illegal aliens which will be coming to America under Obama's new policies. This will legitimize the use and staffing of these new prisons. Take a guess as to who will subsequently be making reservations for your nearest FEMA camp?
Dave was SPOT ON about using the camps to house the illegals to break them in. You know what made that easy to predict if you know where to look? The camps have been around for YEARS… waiting… this year… 2014 WAS THE FIRST TIME THERE WAS FUNDING IN THE FEDERAL BUDGET FOR THEIR CONVERSION FROM DORMANT TO FULLY OPERATIONAL.
WE KNOW ALREADY KNOW FEMA CAMPS ARE EVERYWHERE!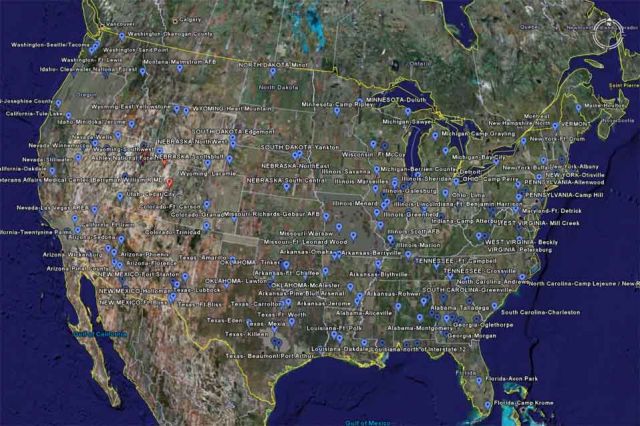 FOR MORE NEWS BY VOICE OF REASON CLICK HERE!
FEMA camps are not new. The existence and operational activation of FEMA camps is now a provable fact as reported by CBS News. Let's not kid ourselves, FEMA camps are future concentration camps, plain and simple. Concentration camps for who? U.S. Citizens. Political Dissidents. Those who won't drink the Cool Aid. What else do we know? We know Obama has partnered with and/or been associated with various radical groups his WHOLE LIFE, and they have had plans to use the camps for decades. For what? TO KILL TENS OF MILLIONS WHO WILL NOT RENOUNCE CAPITALISM, AND ACCEPT A SOCIALIST DICTATORSHIP AS THE NEW NORM!
[Audio/Video below cannot be seen in Newsletter - have to go to Blog]
WE KNOW THAT BEYOND A DOUBT THAT THE MILITARY IS CONDUCTING MILITARY TRAINING EXERCISES FOR MARTIAL LAW RIGHT NOW IN AS FEW AS 10 STATES CONFIRMED, UP TO AS MANY AS 30 POTENTIAL STATES.
Within that post we learn the following:
RIGHT NOW, A MILITARY OPERATION IS TAKING PLACE IN 10 STATES!
ANY OTHER COUNTRY WOULD CALL THIS PRECISELY WHAT IT IS…
TRAINING FOR MARTIAL LAW!
In direct violation of THE POSSE COMITATUS ACT, which I cover in detail in my post titled, US ARMY HAS ADS ON THE INTERNET SEEKING INTERNMENT CAMP/RESETTLEMENT CAMP SPECIALISTS, "Operation Jade Helm" is an 8 week exercise being conducted by the United States military and the Interagency (IA) Unconventional Warfare (UW). PRE-OBAMA, Posse Comitatus has stood in this country as LAW for over 137 YEARS essentially FORBIDDING the use of the U.S. military to police it's own citizens. "Hope & Change" took care of that!
Operation Jade Helm is designed to simulate a MILITARY RESPONSE to an UPRISING of the American people. Obama has known since Day 1 that his plans did not even RESEMBLE anything constitutional, and it is expected that eventually WE THE PEOPLE will SNAP and try to take our country back. When we do, Obama and the rest of Crime Inc. will be ready for us. Being the clever little sh** that he is, Obama duped the DEMOCRATS INTO NOT READING THE NATIONAL DEFENSE AUTHORIZATION ACT which essentially did away with Posse Comitatus AND did away with the ENTIRE BILL OF RIGHTS with the exception of the Second Amendment, and we all know how hard Obama is working on that one.
[Audio/Video below cannot be seen in Newsletter - have to go to Blog]
MAKE NO MISTAKE: OBAMA IS ABSOLUTELY COMING FOR THE GUNS!
MICHELLE OBAMA SAID AS MUCH WHEN SHE SAID OBAMA WOULD CONFISCATE THE GUNS BEFORE THE END OF HIS TERM!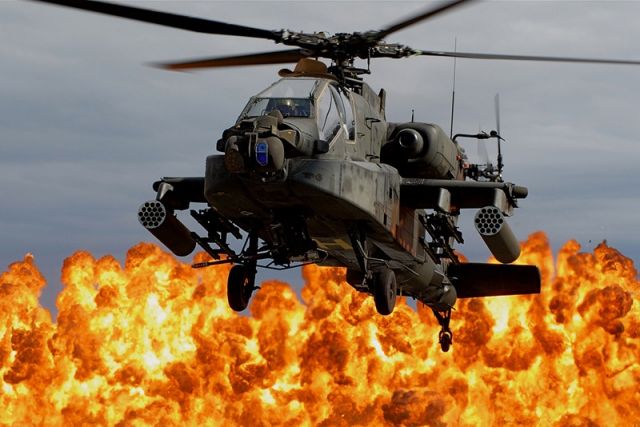 Join my Twitter feed | Like my Facebook page
WHAT EXACTLY IS "OPERATION JADE HELM" YOU ASK?
Dave Hodges of the Common Sense Show reports:
JADE HELM'S PURPOSE DEFINED:
"Jade Helm is a challenging eight-week joint military and Interagency (IA) Unconventional Warfare (UW) exercise conducted throughout Texas, New Mexico, Arizona, California, Nevada, Utah and Colorado."
The term, "unconventional warfare (UW)" makes it clear that this exercise is not dealing with a Russian-backed "Red Dawn" invasion of the Southwestern United States by Russian backed Latin American partners. UW speaks to the guerrilla warfare (asymmetrical) nature of the anticipated and rehearsed conflict.
Subsequently, it can be conclusively stated that Jade Helm is not preparing for a Red Dawn invasion, rather, THEY ARE PREPARING FOR A RED, WHITE, AND BLUE INVASION. This is a MASSIVE REHEARSAL FOR MARTIAL LAW IMPLEMENTATION as well as implementing the proverbial and much rumored RED and BLUE LIST and the "SNATCH AND GRAB OF KEY RESISTANCE FIGURES" from the Independent Media as well as uncooperative political figures. The various provisions of Jade Helm make it clear just how dangerous this drill truly is.
Join my Twitter feed | Like my Facebook page
Composition of Jade Helm Forces Reveals the True Purpose of the Drills
Thomas Mead, the operations planner for the U.S. Army's Jade Helm realistic military training has publicly stated that "We have Army Green Berets, Navy Seals, Marine Special Operations Command, the 82nd Airborne Division and we also have some of our interagency partners such as the DEA, FBI and the Joint Personnel Recovery Agency (JPRA) that will be working with us."
The use of Green Berets, Navy Seals and Special Operations Command forces speaks to the unconventional composition of the overall makeup of this group. Among the many duties for these three Special Operations groups include infrastructure raids, assassination of key enemy personnel, reconnaissance, and extraction of key enemy personnel for detention and/or intelligence gathering. It is the latter duty that has me concerned as there has been much discussion over the execution of a"RED LIST" in which key resistance figures would be KIDNAPPED and "DEALT WITH" in advance of the implementation of martial law. A detailed analysis of the language of Jade Helm has convinced me that we are looking at the implementation of the "snatch and grab" of key resistance figures to the coming marital law. My sources have told me that in past drills of this nature, "RED LIST" EXTRACTION TROOPS ARE HELICOPTERED IN THE EARLY MORNING HOURS (3AM), LAND, OFFLOAD PERSONNEL, AND EXTRACT THE INTENDED TARGETS, SWAT TEAM STYLE.
In the Jade Helm section entitled "What to Expect", operation planners state that the public should anticipate "Increased aircraft in the area at night," and "May receive noise complaints." What aircraft would be loud enough at night to guarantee noise complaints? My vote would be the helicopters. And who would be on these helicopters at night? What time are snatch and grab activities historically held? And who typically conducts snatch and grab arrests? The answer to these questions would be the special operation forces, which in martial law, would be the Gestapo version of the Green Berets, the Navy Seals and Marine Special Forces as they arrive at your home at 3AM.
Role players will be participating in Jade Helm. In fact, the same section goes on to state that "Some individuals (I.E. CIVILIAN INSURGENTS) may conduct suspicious activities….." What would constitute a "suspicious activity for the purpose of this drill? WOULD IT CONSIST OF POTENTIALLY BEING DRAGGED OFF TO A FEMA CAMP? Would it be engaging in simulated insurgency activities associated with guerrilla war strategies? There are so many possibilities and they are all associated with civilian resistance against a tyrannical force.
Not only is the use of three special operations forces suspicious with regard to Jade Helm, but more notably is the announced use of JPRA, and this is frightening event. The Joint Personnel Recovery Agency (JPRA) maintains a series of training school sites whose subject matter includes:
"Prisoners of war; hostages and DETAINEES (emphasis added); evasion and escape; search and rescue; Prison survival techniques and experiences; geography and cartography, natural science, ethnology, and country studies; terrorism; military and Naval science; natural and emergency medicine."
The majority of the above definition makes it clear that the intent of JPRA is to teach POW survival skills, at least until they use the word "detainee". Please allow me to call your attention to the term "detainee". In layman's language, the term "detainee" simply means someone who is a prisoner of the military occupation force (U.S. government). To the average person, the use of the term detainee would not raise an eyebrow, but to someone who is tune with the connotations and denotations of military parlance, the term "detainee" holds specific meaning as evidenced by the following document which is considered by many to be a blueprint manual, created by the Army, for martial law and FEMA camp incarceration for political prisoners (e.g. dissenters).
Restricted U.S. Army Internment and Resettlement Operations Manual
FM 3-39.40 Internment and Resettlement Operations
[Audio/Video below cannot be seen in Newsletter - have to go to Blog]
PDF Download Link For The Document Mentioned: FM 3-39.40:
By the way, just because the ads have been noticed DOES NOT mean the government has stopped running them. THE U.S. ARMY IS STILL RUNNING ADS TO STAFF THESE DETENTION CENTERS! If there is anyone out there that STILL wants to deny that FEMA Camps exist, if my post titled, DO NOT MISS: MARTIAL LAW – ELEMENTS TO WATCH FOR did not FINALLY open your eyes, then THIS BETTER, otherwise I don't give you very good odds for lasting long when the chaos begins.
FOR MORE NEWS BY VOICE OF REASON CLICK HERE!
Natural News reports:
I'm always amazed at how people can be programmed by the mainstream media to ignore the obvious reality happening right in front of their eyes. Right now, America is being lulled into a hypnotic sense of denial while military training for martial law is happening right in their own neighborhoods and city streets. Yet, strangely, no one is allowed to refer to this exercise as training for martial law… even though that's obviously what it is.
Most Americans remain totally unaware of the fact that a massive military drill spanning 10 U.S. states will soon put military troops, helicopters, armored transports and military weapons directly on the streets of communities across the nation. "Operation Jade Helm begins in July and will last for eight weeks," reports the Daily Mail. "Soldiers will operate in and around towns in Texas, New Mexico, Arizona, California, Nevada, Utah and Colorado where some of them will drop from planes while carrying weapons loaded with blanks in what military officials have dubbed Realistic Military Training."
The military drill labels Texas and Utah "HOSTILE TERRITORY," where military special ops personnel are supposed to try to covertly move among the public, undetected. As reported in the Houston Chronicle:
"They're going to set up cells of people and test how well they're able to move around without getting too noticed in the community," said Roy Boyd, chief deputy with the Victoria County Sheriff's Office. "They're testing their abilities to basically blend in with the local environment and not stand out and blow their cover."
Operation Jade Helm is fully described in this unclassified document which was first publicized by InfoWars and All News Pipeline. Both sites were heavily criticized for suggesting this martial law drill was a martial law drill… in precisely the same way anyone who says the stock market reflects a massive bubble is also heavily criticized even though the stock market, indeed, reflects a massive bubble (it is wildly overvalued thanks to the Fed's money creation schemes).
Join my Twitter feed | Like my Facebook page
It is notable in America that Brian Williams, the discredited NBC news anchor who lied to the world about his fictitious journalism escapades, was suspended for six months for lying. Had he been caught TELLING THE TRUTH about the real news, however, he would have been fired for life.
In America today, no truthful analysis or reporting is allowed on any subject that really matters, and the primary function of the news media is to CONDUCT ELABORATE THEATER that distracts people from the real world happening around them. Part of this effort involves programming people to psychologically delete from their awareness things which are happening right in front of them. (Is this really possible? Absolutely. Read about the invisible gorilla on the basketball court experiment in which people fail to see a gorilla right in front of them…)
MAINSTREAM MEDIA SAYS THERE'S NOTHING TO WORRY ABOUT WHEN THE MILITARY INFILTRATES YOUR LOCAL CITIES AND TOWNS
I DON'T KNOW ABOUT YOU, BUT I SEE THESE TRAINS COMING INTO MY TOWN AND START UNLOADING, AND I DON'T CARE WHAT THE MEDIA SAYS… IF THERE IS NOTHING TO WORRY ABOUT THESE MILITARY VEHICLES CAN PARK IN MEDIA MEMBER'S DRIVEWAYS!
[Audio/Video below cannot be seen in Newsletter - have to go to Blog]
FOR MORE NEWS BY VOICE OF REASON CLICK HERE!
DAVE HODGES AND I BOTH PREDICTED MANY FEMA CAMPS WOULD BE OPENED USING THE MILLIONS OF ILLEGAL ALIENS THAT CROSSED THE BORDER LAST YEAR, AND SINCE THE "INVASION" WAS PLANNED BY OBAMA AND HOLDER, THAT'S HOW THEY KNEW TO FUND ALL THE FEMA CAMPS FOR THE FIRST TIME LAST YEAR TAKING THEM FROM DORMANT STATUS TO ACTIVE!
It goes without saying, but I've still said it anyway in PREVIOUS POSTS THAT IN ORDER TO GET AMERICAN CITIZENS INTO THE FEMA CAMPS, OBAMA WILL HAVE TO DISARM US BY ANY MEANS POSSIBLE. No one in their right minds would go in voluntarily. THEY ARE DEATH CAMPS!
READ THE CHANGES TO THE ARMY MANUAL FOR DEADLY FORCE ON PROTESTORS:
WHAT WILL WE LEARN ABOUT "OPERATION JADE HELM" TOMORROW?
GOD ONLY KNOWS… BUT I HOPE YOUR EYES ARE OPEN!
By: Voice of Reason
FOR MORE NEWS BY VOICE OF REASON CLICK HERE!
THE VOICE OF REASON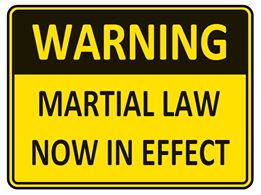 FOR MORE LINKS ON MARTIAL LAW: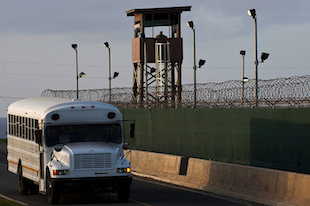 FOR MORE ON FEMA CAMPS: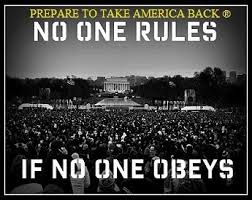 FOR MORE LINKS ON HOW CLOSE THE NATION IS TO INTERNAL WAR:
BE SURE TO CHECK OUT THE GIFT SHOP!