Story Views


Now:
Last Hour:
Last 24 Hours:
Total:
Former Canuck Defense Minister: They Walk Among Us.
Wednesday, April 22, 2015 19:02
% of readers think this story is Fact. Add your two cents.

Diogenes Middle Finger
"Aliens have 'been visiting our planet for thousands of years' Many walk among us,
but it can be difficult to tell them apart."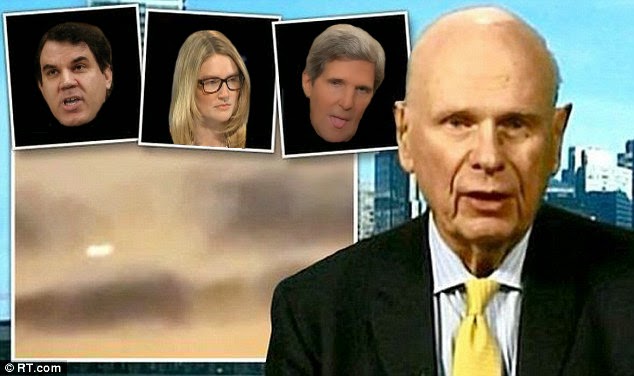 "

They could walk down the street and you wouldn't know if you walked past one

."
A former Canadian Defense Minister has accused world leaders of concealing the presence of aliens. Paul Hellyer, who was a Canadian minister from 1963 to 1967, is now urging world powers to release what he believes to be hidden data on UFOs.
He claims that the aliens have 'been visiting our planet for thousands of years' and are unimpressed with how we live. 'We spend too much time fighting each other, we spend too much money on military expenditures and not enough on feeding the poor and looking after the homeless and sick,' he said.

Last year, the former Canadian defense minister declared on Russian TV that aliens are walking among us. But he said they are refusing to share their advanced technologies until we change our polluting and warring ways.

There are between two and twelve total species of aliens (although some place the number closer to 80). Some look just like humans, while others appear more like the creatures portrayed in popular culture.

One alien species, known as the 'Tall Whites' is working with the U.S. Air Force in Nevada and has been known to pass for humans in public. Alien technology is far more advanced, but has given us LED lights, microchips and Kevlar vests.

He told Russia Today's program SophieCo there are 80 different species of extra-terrestrials some of whom 'look just like us and they could walk down the street and you wouldn't know if you walked past one. – READ MORE

Source:
http://suckersonparade.blogspot.com/2015/04/former-canadian-defense-ministerthey.html