Aaron Spuler is a firearms enthusiast and recreational shooter. Follow more or his work at The Weapon Blog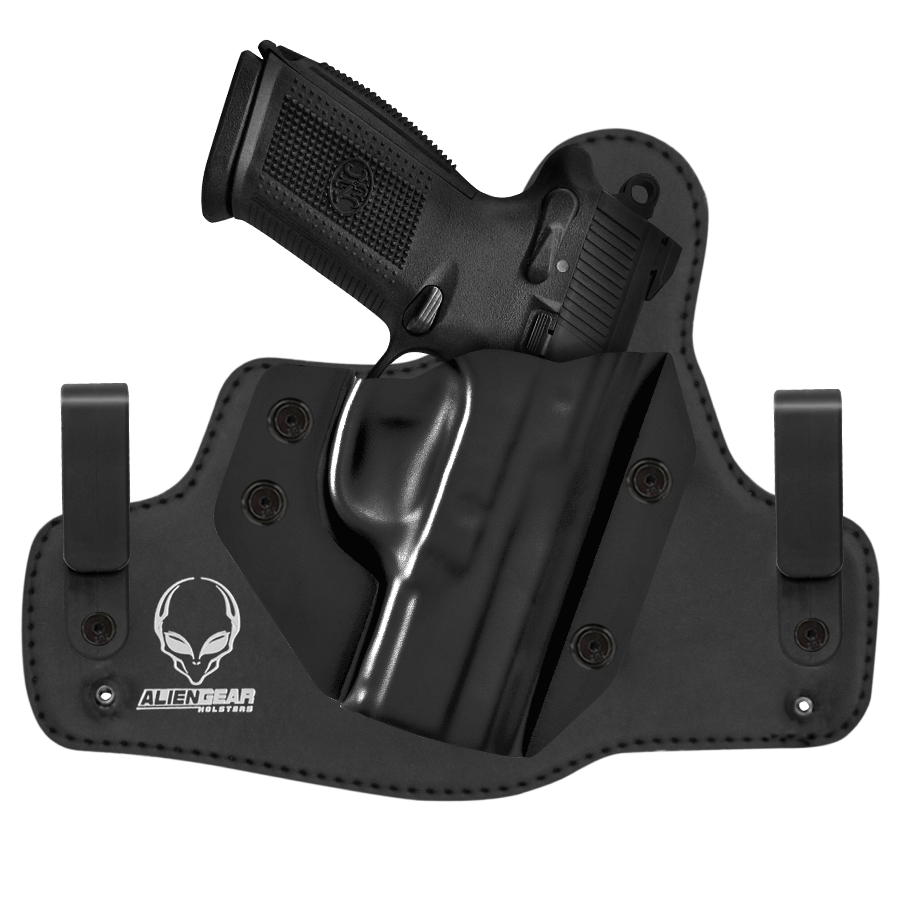 FNH – FNX 9 Cloak Tuck 2.0 IWB Holster
I have had the opportunity to test out the Alien Gear Cloak Tuck 2.0 holster recently. The specific model as tested was a left handed model for a FNH FNX-9.
The following video from the manufacturer details out the particulars of this holster:
The fit and finish was immaculate. Clips were strong without being overly stiff that would hamper attaching or removing from the belt. Customization with regards to cant, height, and retention was easy to achieve. The leather backing was exceptionally smooth to the touch and felt great against the skin. The holster held on tightly to the gun, but yet allowed for easy removal when desired.
The staff at Alien Gear were an absolute pleasure to work with. See below for just a few examples of their exemplary customer service:
30 Day Test Drive
You are not just going to like your new Alien Gear Holster – you're going to love it. Guaranteed. Wear it for a month and if you don't agree that it's the most comfortable and concealable handgun holster you've ever owned we'll buy it back. No questions asked, no hard feelings.
Free Shell Trades For Life
If you ever decide to carry a different handgun, we will trade your plastic shell to match your new gun. You may make unlimited trades as long as you own your Alien Gear Holster.
Forever Warranty
If any part of your Alien Gear Holster ever breaks for any reason, including the clips, we'll repair or replace it for free.
I have no qualms or reservations with recommending this holster to anyone. It completely lives up to the manufacturer's claims. Find one for your firearm — I am confident that you will not regret it.
Source:
http://www.weapon-blog.com/2015/04/gear-review-alien-gear-cloak-tuck-2-0/