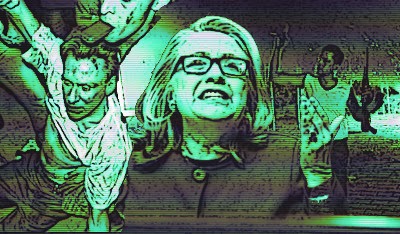 Garth Kant / WND
WASHINGTON – Many conservatives across America have been captivated by the emergence of Rep. Trey Gowdy, R-S.C., as something of a folk hero for being unafraid to speak his mind, coupled with his knack for delivering devastating sound bites, often laced with witty and biting sarcasm.
That is especially true when it comes to his eagerness to hold Obama administration officials accountable for a seemingly never-ending series of scandals, leading many to believe Gowdy was just the man for the job when he was selected to chair the House Select Committee on Benghazi.
But for those reading between the lines, it has become clear Gowdy has been signaling lately that his hands may be tied when it comes to obtaining Hillary Clinton's email server.
Furthermore, the chairman is hinting his committee may not be able to bring the former secretary of state to account for whatever dark role she may have played in the Benghazi scandal.
The insurmountable problem appears to be the inevitable stonewall that would be erected by Obama's Justice Department.
But that does not mean all is lost.
Gowdy does hold out hope that the court of public opinion can override an inability to bring the case to a court of law.
But he faces many hurdles, including one that popped up late Wednesday evening.
Gowdy released a statement saying Clinton's attorney had informed the committee she had "answered all questions surrounding the unusual email arrangement she had with herself."
The chairman replied that he respectfully disagreed and stated his committee "will issue a response tomorrow setting out a reasonable path forward with respect to Secretary Clinton's appearances to discuss both Benghazi as well as congressional efforts to ensure the public record is complete with respect to her tenure as secretary of state."
That will be a formidable task.
The congressman, a former federal prosecutor, presented the facts of the case in an interview with Fox News' Judge Jeanine Pirro on Monday.
Read more at WND:
http://www.wnd.com/2015/04/gowdy-hillary-server-stonewall-may-be-impregnable/