Activist Post: Rep. Amash: ‪Not Enough Votes in Congress to Reauthorize PATRIOT Act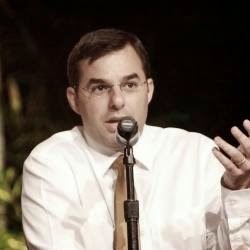 Michigan Congressman Justin Amash took to Facebook earlier today to inform the public about the inner workings of alleged surveillance reform.
Amash states that the latest version of the USA Freedom Act does not prevent the government's illegal surveillance on Americans.
He also said "There are not enough votes in Congress to reauthorize it," referring to the PATRIOT Act which is set to expire in about a month,
Amash writes on his Facebook page:
The latest ‪USA Freedom Act‬ does NOT end the government's unconstitutional bulk collection of private data on Americans. Congress should not mislead the public.
House leadership has no leverage to stop genuine surveillance reform. The ‪Patriot Act‬, which has been used to spy on all Americans, expires on June 1. There are not enough votes in Congress to reauthorize it.

Members of Congress who favor surveillance reform should quit the defeatism. The USA Freedom Act is not the best we can do. We have the American people on our side, and we have all the leverage.
The two-term libertarian-minded Amash gained mainstream recognition in 2013 when his Amash-Conyers amendment that would have ended the NSA's blanket collection of Americans' telephone records nearly passed.
Source:
http://blogdogcicle.blogspot.com/2015/04/michigan-congressman-justin-amash-says.html