T
he DC City Council passed a law with the Orwellian name of  "Reproductive Health Non-Discrimination Amendment Act of 2014" (RHNDA). The bill seems sort of innocuous. I mean how often is anyone really fired because of their method of birth control? How does that conversation come up in a work place?
For the purposes of this section, the term "reproductive health decisions" includes a decision by an employee, an employee's dependent, or an employee's spouse related to the use or intended use of a particular drug, device, or medical service, including the use or intended use of contraception or fertility control or the planned or intended initiation or termination of a pregnancy."
What is afoot here is the DC city council running a backdoor attack on Supreme Court decisions that say some employers cannot be made to provide insurance coverage for some contraceptives and for abortions. Via the Alliance Defending Freedom:
RHNDA is also aimed squarely at our freedom to purchase and provide employee health plans that comport with our pro-life beliefs. The very purpose of this bill as expressed by its sponsor at the first hearing last June was to require religious employers to provide insurance coverage of all "reproductive health" decisions to their employees, including abortion. The District now claims to have abandoned this purpose. But despite its promises, the District has only temporarily suspended its pursuit of this objective through RHNDA.
Obama threatened to veto it.
By taking away this newly-added protection, H.J. Res. 43 would undermine the reproductive freedom and private health care decisions of the citizens of the District of Columbia. This legislation would give employers cover to fire employees for the personal decisions they make about birth control and their reproductive health. These personal decisions should not jeopardize anyone's job or terms of employment.
When the House GOP, for reasons known only to heaven considering the shameful way it has approached life issues while in the majority, disapproved the bill. Sen. Mitch McConnell (R-KY)Heritage ActionScorecard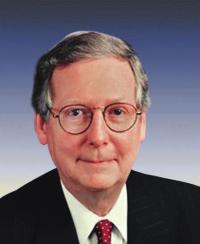 Sen. Mitch McConnell
Senate Republican Average
See Full Scorecard67%'s Senate was too busy caving to Obama on Iran to schedule a vote
The Home Rule Act secures Congress the authority to review all legislation passed by the District of Columbia and overrule it within 30 days by using what's called a "resolution of disapproval."

On Thursday, the House voted in favor of a resolution that would strike down what conservative opponents call the "anti-religious freedom" bill. The Senate, however, did not schedule a vote on the matter within the 30-day window, essentially abandoning any chance Congress had of overturning the legislation.
So this bill will become law and a guerrilla war will be waged in appropriations bills to prevent the DC government from using funds to enforce that portion of the law.
But out of every bad thing, comes something that is usable. For years the left has insisted that abortion is a painful and personal choice (much like murder, in that regards) and shouldn't be subject to second guessing (an opinion widely shared in maximum security prisons across the country). No woman, they tell us, would ever use abortion as a means of birth control (despite widespread evidence to the contrary). Now the mask slips again and we see what we already knew. Yes, the left thinks abortion is simply another contraceptive method.
The post Obama: abortion is birth control appeared first on RedState.
Source:
http://www.redstate.com/2015/05/06/obama-abortion-birth-control/