In the video below you'll see Trey Gowdy explain the significance of the 180 Emails Hillary Clinton Withheld on the Benghazi Attacks.
According to Trey, Hillary testified that long time Clinton hack who was banned by the Obama administration from working in Hillary's State Department, did provide her with "unsolicited" information on occasion, but she handed over all the "relevant" emails to the Benghazi Committee.
Guess What?
Hillary blatantly lied about turning over all the emails, and the information was not "unsolicited" as evidenced by an email from her to Blumenthal telling him to "keep the information coming." The Federal Government Has Made Clearing Your Browser Cache a Felony, but you can wipe a server clean that contains State Department Business and still run for President?
TREY STARTS ABOUT THE 30 SECOND MARK
By: Voice of Reason
FOR MORE NEWS BY VOICE OF REASON CLICK HERE!
THE VOICE OF REASON
FOR COMPLETE COVERAGE OF MY BENGHAZI POSTS:
TREY GOWDY'S GREATEST HITS: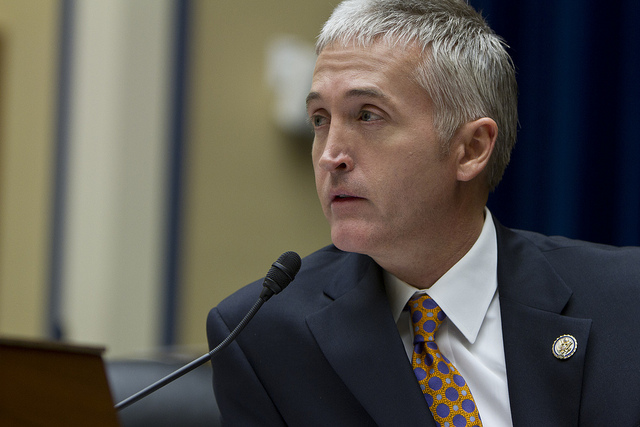 GET YOUR LIBERALS ARE COMMUNISTS