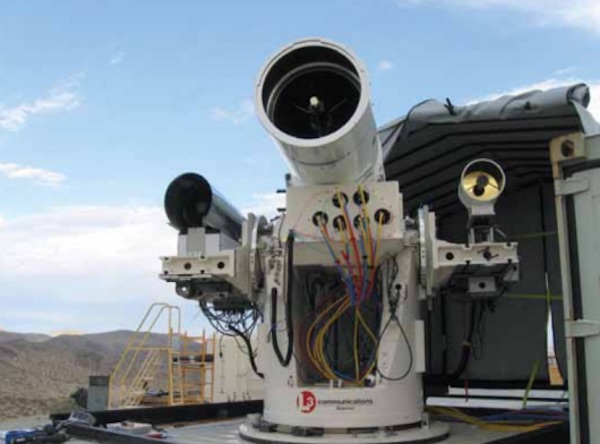 CHECK OUT OTHER STORIES BY THE UN-SILENT MAJORITY HERE:
BE SURE TO LIKE MY NEW FACEBOOK PAGE HERE
In this video DAHBOO777 reveals that a Russian military official has claimed that they have developed a 'microwave gun." The high-frequency weapon can supposedly disable an unmanned drone and even a missile from up to six miles (10km) away.
The weapon apparently deactivates the radios of UAVs and warheads, causing them to lose control.
Sounds crazy? Not really. The U.S. Navy's new laser weapon is up and running in the Persian Gulf, and it is capable of disabling incoming planes or speedboats that could pose a threat to a ship by firing an invisible ray that can target engine systems with incredible precision, Pentagon officials said. Check that out in the second video!
Officially known by its prosaic name, the Laser Weapons System (LaWS), the 30 kilowatt laser was deployed to the Persian Gulf in September for real-world testing of its capabilities aboard a fully functioning Navy ship, officials said.
The Navy's Office of Naval Research said it has done well in multiple types of testing aboard the USS Ponce, a vessel deployed year-round to the Persian Gulf.
Navy's New Laser Weapon Blasts Bad Guys From Air, Sea
Navy's Future on Video: Fly Choppers With Tablets, Blast Enemies With Rail Guns
Watch the Navy's Futuristic Rail Gun Shoot Stuff
While testing continues, the laser is now listed as operational and fully integrated into the weapons systems aboard the Ponce, where it will remain for the next year. "The reality is it's ready," said Rear Admiral Matthew Klunder, the chief of Naval Research. "It's part of the ship, it looks like it's part of the ship, and it is part of the ship."
U.S. Central Command has authorized the Ponce's commander to use the laser weapon to defend itself if needed. The testing aboard the Ponce has also included targeting swarms of fast speedboats similar to the tactic used by Iranian speedboats that sometimes harass U.S. Navy vessels transiting into the Persian Gulf.
The Navy released a video (above) of testing conducted in November that shows the speed and precision with which the energy beam can be used against incoming threats from the sea or air.
~ THE UN-SILENT MAJORITY ~