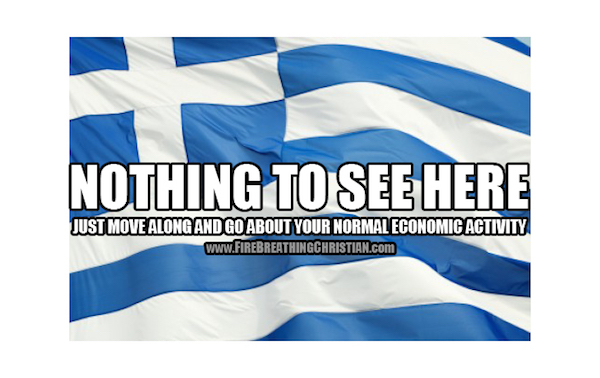 By: Voice of Reason
FOR MORE NEWS BY VOICE OF REASON CLICK HERE!
In the video below from just days ago, Peter Schiff once again joined Alex Jones on his radio show as one of the only voices of economic sanity still emitting from the airwaves. You may have already seen this clip with Peter, however this time when you watch it, there is a big difference than when it first aired. With under 24 hours until the banks in Greece completely run out of money, I can't help but think of the preview I saw for my favorite TV show airing tonight, The Last Ship. In the preview, the Captain clenches onto something attached to the wall, and over the audio system he yells, "Brace for impact!" Right now I get the scary feeling that Greeks are doing just that: bracing for impact.
As insane as it sounds, the final round of meetings that were scheduled for this morning between the Greeks and members of the Eurozone were canceled at the last minute. The only reason cited was that the banking situation had become: "irreconcilable." With less than 24 hours until the Greek banks are out of money, reports are saying that Germany is preparing to take the losses on the funds it lent Greece. All outward indications are that everyone is walking away. Knowing what you know now, from what I just told you and the article from CNBC below, listen to Peter again, since it appears we finally know how the Greece saga ends… sort of. I'll come back to that.
In the video below, Peter does't sugarcoat things at all. In all actuality, the U.S. has been in much worse shape than Greece for some time, and we remain that way right now. We've just managed to hide it a little better. Folks, in my view that's worse for us on multiple levels, because the average American is still buying into Obama's nonsense about a recovery, which means they are not taking proper precautions… and all the largest global depression in human history is looming around the corner.
Join my Twitter feed | Like my Facebook page
Ok, ready for the bad news now? As I have said in a previous post: The Eurozone has a GDP or approximately $16 TRILLION dollars with all the countries combined. The U.S. has a GDP of approximately $15 TRILLION dollars with all the states combined. As you listen to Greece's potential fate, think of which states in our Union are on cruise control to be just like Greece very soon. Why? Because it's coming! Think of Illinois, California, New York, New Jersey, all bastions of FAILED liberal wealth redistribution I might add.
As Peter put it one day last week, right now,"Greece is just shuffling the chairs on the deck of the Titanic…" What's my point? Where am I going with this? I'm going two places with this. As I see it, here is the first problem: The Eurozone has about a $16 TRILLION dollar economy. The U.S. has a $15 TRILLION dollar economy. Greece accounts for under 5% of the Eurozone's GDP. How does that compare to states here in the U.S. like California, Illinois, New Jersey, or New York? Those are all cauldrons of liberal idiocy, and every one of them is a financial disaster. Forget about cumulatively, take them as individuals. Would you agree any of them contribute far greater to our country's GDP than Greece does? Now, add them up.
The problem with Socialism, Communism, Progressivism, Liberalism, or whatever they want to call it: Sooner or later you run out of other peoples' money. It's happened everywhere it's ever been tried. Guess what? The U.S. Petrodollar is over halfway phased out as the World's Reserve Currency. Once that process is complete, and we can no longer fire up the printing presses… We're going to be a bankrupt nation, with a worthless dollar, no one to lend to us, no way to print money like we have for decades, and then American's will finally see what what has been staring us in the face.
Now, the reason I said earlier that now we know how the Greek sage ends, sort of, is because there is one issue I don't hear anyone talking about with Greece, and since the U.S. is still in full-on denial, you can be sure no one here is talking about it. When an economy collapses like that, there is going to be a vacuum. Does anyone need a history lesson on how power vacuums have worked out? Libya and Iraq come to mind. The big unknown for Greece at the moment, is who will be posturing to fill that vacuum? I am cautioning you to think bigger, and think about what happens when the Dollar implodes, and who will try to fill THAT vacuum. Scary isn't it?
AMERICANS BETTER BE STASHING AWAY FOOD NOW WHILE THEY STILL CAN!
WHEN THE DOLLAR IMPLODES, IT WILL BE LIKE MAD MAX CONDITIONS!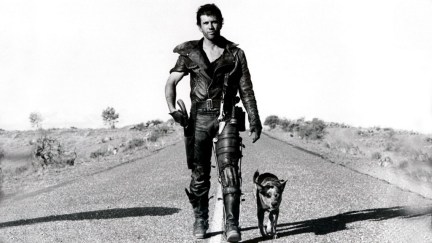 Join my Twitter feed | Like my Facebook page
The banks have been leaking cash at a rate of more than €100m a day even with capital controls that were imposed to restrict withdrawals, one banker said. There will be no money left for customers by Monday unless the European Central Bank agrees to lend them more money, this person added.
Echoing that assessment, the head of the Greek banks association told Greece's Skai TV on Thursday morning that cash points would have money until Monday, but did not say what would happen after that.
As Greece's crisis has deepened, its banks have emerged as the chief vulnerability that could soon force the country to leave the single currency. Without a deal with its creditors that provides some support for its financial system, the government would instead be forced to begin printing a new currency to recapitalise them or possibly raid customers' deposits.
Read MoreThe world's biggest sovereign defaults
As the pressure has mounted in recent days, bankers told the Financial Times that Greece's banks were effectively passing cash among themselves. The system is co-ordinated by the Bank of Greece, which has been asking healthier banks to return some of their liquidity so it can be doled out to weaker ones.
"We don't have a choice," one banker said.
The Bank of Greece failed to respond to requests for comment. Greece's four biggest banks — National Bank of Greece, Eurobank, Piraeus and Alpha Bank — all declined to comment.
Read MoreLive blog: Eurogroup meets to decide Greece's fate
The banks are pinning their hopes on an eleventh hour deal between Greece and the eurozone that would allow the ECB to increase the €89bn in emergency funding that they have already drawn and also ease their borrowing terms.
Last week the ECB changed the rules so Greek banks were obligated to provide more collateral for every euro they borrowed from the ECB. The changes mainly affected collateral that was secured by a Greek government guarantee. One banker estimated about €16bn of collateral was "wiped out" by the ECB's move.
If an increase is not secured, the banks "will be put under resolution and shut down", one banker said.
READ THE REST OF THE ARTICLE AT RIGHT.IS HERE:
By: Voice of Reason
FOR MORE NEWS BY VOICE OF REASON CLICK HERE!
THE VOICE OF REASON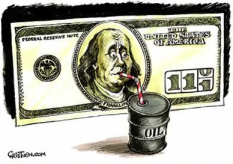 FOR LINKS TO UNDERSTAND THE ECONOMY & THE COMING ECONOMIC COLLAPSE: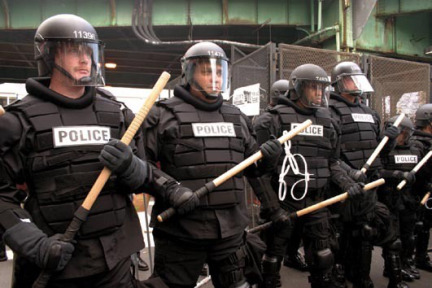 FOR MORE LINKS ON MARTIAL LAW:
Get Your Vast Right Conspiracy Mouse Pad Today