An Ukrainian soldier calls to attack Kyiv
Donbass awaits new war
Truce in Ukrainian – Ukromissiles fly into houses of Pervomaisk, 15 August 2015
Shelling damage at a house in Donetsk
Shelling Hits Outskirts Of Donetsk
Results of shelling of Panteleymonovka
shelling Trёhizbenki
Starohnativka Shelling Special Report
Volley MLRS 'Hurricane' APU
Ukraine Corruption Crackdown: New Odesa police receives training from US counterparts
Supporting Ukraine's Military: Lithuania plans to coach Ukrainian instructors in urban warfare
DPR specnaz fighters from 'HAN' battalion got new US vests and bulletproof helmets
http://thesaker.is/is-ukraine-on-the-cusp-of-a-real-uprising/
Is Ukraine On The Cusp Of A Real Uprising?
by Andrew Korybko
It's been discussed since the civil war first began last spring, but Ukraine might finally be on the verge of a legitimate people's uprising against the government. The Color Revolutions in 2004 and 2014 were organized from abroad (despite the misleading mass media representation that they were popular movements) and aimed to achieve concrete geopolitical objectives on behalf of the West, thereby discrediting them as real grassroots actions and exposing their ulterior nature. Although Ukraine has thus far not experienced a single genuine (as in organized by Ukrainians and for Ukrainians) revolution to date, it doesn't mean that one couldn't be forthcoming, as all the proper 'ingredients' are currently in effect. Three recent developments indicate that the country is a lot closer to a real revolution than most observers might believe, and if the people take the initiative in seizing the opportunity in front of them, they might have a chance at reversing some of the regime's most disastrous policies before it's ultimately too late.

Book Banning
Kiev has taken the decision to ban a handful of books by certain Russian authors, notably the works of famous anti-Color Revolution crusader and historian Nikolai Starikov and presidential advisor Sergei Glaziev. These two individuals in particular have been extremely critical of the regime, and it appears as though Kiev views them as ideological threats to its rule. The book banning comes amid already existing political oppression against all dissident voices, be they politicians , the media , or even average citizen s. The authorities are plainly expressing that no counter-views will be tolerated under their rule, and that they seek to control the flow of information that the population receives. This can be read as nothing more than a fear of its own citizenry, since if Kiev and its representatives were secure in their rule, there wouldn't be any need to be so authoritarian. The fact that they're now taking the publicized and extreme step of banning a small number of books speaks to their heightened paranoia, which in turn can be read (pun intended) as the serious threat that they believe they face from the people. The thing is, it might not just be paranoia, but an objective reality that some elements of society and not just the Neo-Nazi battalions (albeit for their own separate reasons ) are getting ready to turn on Kiev.
…..Average Ukrainians might be politically misled, but most of them are smart enough to realize that the country is falling apart in front of their eyes, and that it's becoming ever more difficult to make simple ends meet. With Russia's counter-sanction ultimatum to Ukraine, some of them might finally feel desperate enough to consider going against the government, despite being aware of the likely beat-down (or worse) that they'll receive for doing so. Still, these individuals presumably lack a sense of organized direction, which is where the CSU comes in. It's assumed that it wouldn't have gone public had it not established some kind of shadow presence in Ukraine first, no matter how small, and one can draw the conclusion (using Azarov's own words) that it's in favor of mass anti-government activity and will do its best to support them. Building upon this logic and putting two and two together, the CSU could very well be organizing such a movement itself, gathering the disaffected segments of Ukrainian society to help engineer a regime change push before the year is over. If the Maidan authorities remain in power and don't walk back the economic component of the EU Association Agreement by that time, then Ukraine will be plunged into an even deeper domestic crisis that might unwittingly turn Kiev's regime change paranoia into a solid reality.
http://thesaker.is/is-ukraine-on-the-cusp-of-a-real-uprising/
Novorossia Today | news agency
Novorossia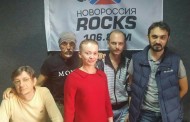 News of Novorossia about the conflict in Donbass, and about life of Novorossia with Zak at the Radio Rocks:
August 19, 2015 No comments
News of Novorossia about the conflict in Donbas, and about life of Novorossia with Zak at the Radio Rocks: Monday-Wednesday-Friday 22.00 Tuesday-Thurs… Read more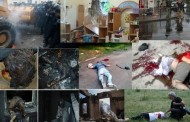 As a result of shelling by Ukrainian neo-Nazi fighters, 17 people killed in the DPR for the week
August 19, 2015 No comments
Seventeen people were killed in shellings by Ukrainian forces over last week, and 45 more were injured, the Donetsk People's Republic (DPR) defense m… Read more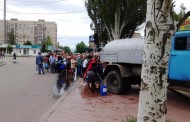 Donetsk republic damaged facilities will be visited by German experts— source
August 19, 2015 No comments
German experts are planning to visit two damaged water supply facilities in Donetsk People's Republic (DPR), that pump water to both sides of the line… Read more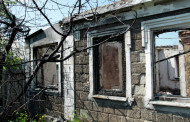 3 houses destroyed in Dokuchaevsk after the shelling of Kiev neo-Nazi forces
August 18, 2015 No comments
3 inhabited houses in Dokuchaevsk were partially destroyed as a result of shelling by Ukrainian fighters; utility lines were broken near Gorlovka. Loc… Read more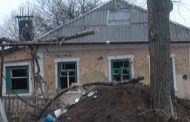 One wounded person in Donetsk by Ukrainain fighters, 17 August
August 18, 2015 No comments
Donetsk dweller has been injured in shelling by Ukrainian forces, head of local administration Ivan Prikhodko said on Tuesday. "One man aged of… Read more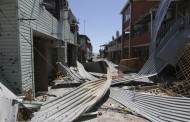 DPR Defense Ministry disproves US reports of militia attack on Mariupol
August 18, 2015 No comments
The Defense Ministry of the Donetsk People's Republic (DPR) has denied statements of the US State Department that the militia allegedly attacked the n… Read more
August
17: Ukrainian security services plan terrorist attacks on its territory on the
eve of Ukraine's Independence Day [August 24]. This was announced today by
Edward Basurin, deputy commander of the Ministry of Defense of the Donetsk
People's Republic (DNR).
"I
draw your attention to the fact that, according to DNR intelligence, Ukrainian
security services are planning a series of terrorist attacks on its territory on
the eve of the Independence Day of Ukraine in order to accuse the young
republics of organizing sabotage against the Kiev authorities," he said.
According
to him, "These actions by the Ukrainian security forces would then become
an excuse to attack the Donbass."
Translated by Greg Butterfield