Projekt GuRu 21.09.2015
Poroshenko's three ways out of Ukrainian crisis
Is there an information war between USA and Russia?
NATO Chief In Ukraine: NATO chief Stoltenberg arrives for talks with Poroshenko, Yatsenyuk
Putin Steals Obama Lunch: Will US-Russia talks on Syria be linked to Kremlin invasion of Ukraine?
Local Elections Ukrainian Officials Stress Local Elections Will Be Held On October 25
Ukrainian right wing extremists block Crimean border, obstruct food delivery trucks
Tatars Block Crimea Trade: They Say Blockade Of Crimea Will Continue Until Peninsula Is Liberated
Relative Quite on Front Line: Ukraine war-torn Skyrokyne struggles to survive despite ceasefire
Ukrainian trolling a TV crew in Berlin, Germany: My president is Vladimir Putin!
[eng cc subs] "Ghost" brigade 3d assault company training
Olkhon and Ficks Interview with Graham Phillips Trailer
Pravy Sektor extremists set up blockade of Crimea
fortruss.blogspot.com/2015/09/pravy-sektor-extremists-set-up-blockade.html
Translated from French by Tom Winter
The extremists of Pravy Sektor have installed a blockade of supplies to Crimea in the Kherson region. They are blocking the highways to prevent the trucks that bring in provisions from getting there, reports Television Network 112.
At the moment there are about 300 people gathered alongside the highway up to the frontier post at Changar. More keep arriving by car and by bus, the network reports.
The Ukrainian extremists set up trashbins of cast concrete. Furthermore they are benefitting from the support of the local authorities who have put a tent city at their disposal, where local activists furnish them food and water. The local Pravy Sektor office has spelled out that they had to get the authorization of the regional Pravy Sektor directorate.
Earlier the Ukrainian MPs were envisaging blocking the frontier with Crimea and cutting off its food supplies. The extremists of Pravy Sektor supported the idea, along with representatives of the Tartars from Crimea. Sunday a deputy of the Verkhovna Rada, Refat Chubarov confirmed to journalists that demonstrators were blocking trucks delivering supplies into Crimea, but letting pedestrians and cars cross the border. "Our action will last. The Verkhovna Rada has to duscuss the project of a law that will regulate the relations between continental Ukraine and the occupied Crimea," he said, adding that it would be necessary to abrogate the law on free exchange in Crimea.
Vice premier of Crimea, Mikhail Cheremat, considered the blockage "a political farce." He indicated that currently the border situation remained calm, but he emphasized that Crimea was prepared to settle any disturbance.
Novorossia Today | news agency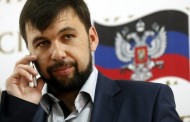 International Observers To Attend Donetsk Elections
September 21, 2015 No comments
A number of international observers have agreed to attend local elections in the Donetsk People's Republic (DPR), while participation of representativ… Read more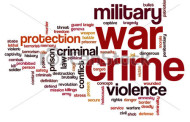 War Crimes ! Kiev Regime Forces Violate Ceasefire Again During School Semester In Lugansk Republic
September 21, 2015 No comments
Kiev Regime forces have violated the ceasefire 12 times over the last 24 hours on the territory of the Lugansk People's Republic (LPR). "The Ce… Read more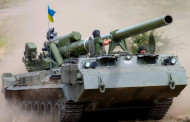 Ukrainian fighters violated the ceasefire 7 times for the last 24 hours, Defence Ministry of the DPR
September 21, 2015 No comments
7 violation of the ceasefire were fixed from the side of Ukrainian fighters, it was reported to DAN in the Defence Ministry of the DPR. In regard to t… Read more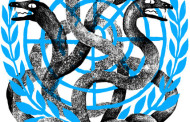 UN Human Rights Simonovic To Visit Donbass And Kiev Regime On 6 Day Visit
September 21, 2015 No comments
UN Assistant Secretary-General for Human Rights Ivan Simonovic has arrived in Ukraine, Kiev Regime and will also visit Donbass the New York office of… Read more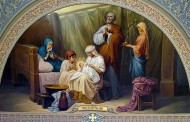 The Birth of the Blessed Virgin Mary is celebrated in Novorossia
September 21, 2015 No comments
Today, 21st the Orthodox Church celebrates of the 12 the most significant religious holidays, the Birth of the Blessed Virgin Mary . It is very import… Read more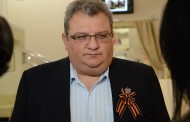 Donetsk mayor addressed to people on the International Day of Peace
September 21, 2015 No comments
Donetsk mayor addressed to people on the International Day of Peace. Dear, friends! All states all around the planet celebrate today the International… Read more
Source:
http://blogdogcicle.blogspot.com/2015/09/novorussiaukraine-update-9212015putin.html