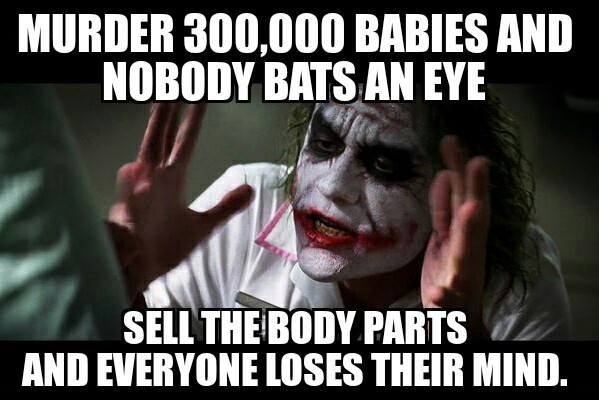 Did you know that the Planned Parenthood scandal may hit much closer to home than you realized? Many household names for things like pharmaceuticals, artificial flavors in soft drinks, facial creams, and much more actually use aborted fetal tissue in the making of their product? You will find a list of many of these companies below, and don't let them fool you into believing they would never do such a thing. After researching the patents of many of these companies and their products, the worst case scenarios were confirmed. If you drink certain soft drinks, bottled waters, enjoy Nestles or Kraft foods, or depending on the lotions you use, this absolutely affects you.
Perhaps, until now, you might have heard about the under cover videos taken at several Planned Parenthood facilities where "doctors," or various Planned Parenthood officials were caught red handed discussing the sale of aborted fetal tissue, but since you didn't think it concerned you, you paid it little attention? Perhaps you've heard about the videos, but since the issue isn't particularly relevant in your life, and because you find the mere thought of selling fetal tissue from aborted babies repugnant, you've made no effort to find out more about what is going on? Maybe you've heard there is a showdown brewing in Congress, but just figured it was more of the same from the Washington Cartel, because after all, when isn't there a showdown in Congress right?
I'll keep this as brief as possible, but whether you consider yourself political or not, I hope you'll pay close attention to this issue in the coming weeks. The facts are indisputable, and we'll get to those in just a moment. Once you have them, all I ask is that you pay particular attention to how little effort it takes both Obama and Hillary to get in front of a camera and tell what they know are bold faced lies to tens millions of Americans because "it's for our own good." That type of behavior has a name, and they are called sociopaths, but for now it doesn't matter if you are pro-life, or if you are pro-choice; Republican, or Democrat, because what I am about to tell you should enrage you.
In the first video below, you will see just one of the TEN undercover videos recently shot at Planned Parenthood locations. In all TEN of the videos, either "doctors" or Planned Parenthood officials are caught discussing the sale of aborted fetal tissue, something Planned Parenthood emphatically denies any part of. Let me repeat the facts again, Planned Parenthood denies any wrongdoing. Good for them. The problem is they have been caught, they've been caught on camera, they've been caught in multiple locations, with all different people, discussing the sale of dead baby parts. So, as you watch the video below, either your eyes and ears will deceive you when you watch the video, or Planned Parenthood is lying to you. Remember this is one of TEN such videos, so if you're not 100% clear what you are seeing or hearing, there are NINE other videos it can be clarified for you. Sadly, this is just the tip of the iceberg.
Find out below if you've been ingesting many of these household names, or using their creams.
CHECK OUT THE NEW GOOGLE+ PAGE!
Let me remind you again that video is just ONE of TEN. Either your eyes and ears are lying to you, or Planned Parenthood is. Far left liberals like Obama and Clinton will tell you that Planned Parenthood needs YOUR money for women to get mammograms, and for cancer screenings. Just recently in the Miss America pageant, Miss Tennessee showed off her public school indoctrination… sorry… I mean education… and gave the same response: Planned Parenthood is important to women because they "help women to get mammograms, and with cancer screenings."
FACT: They do NO SUCH THING! Planned Parenthood does no more than refer women to places that DO perform those services. Planned Parenthood is an assembly line for abortions, and if you support the pro-choice position, this article is not the time or place for me to debate that. The issue, as vile as it may be, is that the tissue from these aborted babies IS being sold, we know who it's being sold to, and it's winding up in products YOU probably use in your ordinary life, without your knowledge, and YOUR tax dollars are paying for it.
If referrals are SO important, email me the zip code you live in, I'll find out what hospitals are there, and refer you myself. GREAT! Now we have that solved. In the second video, please pay attention to how Carly Fiorina speaks about Planned Parenthood at the recent GOP Presidential debate compared with how you'll hear all the lies from Obama and Hillary. Carly's response is electrifying. Listen, and then imagine using that aborted material to enhance flavor, or rubbing it on your face before bed.

FOR MORE NEWS BY VOICE OF REASON CLICK HERE!
CHECK OUT THE NEW GOOGLE+ PAGE!
The GOP is demanding that Planned Parenthood be de-funded. They are not demanding women not get abortions, or that women stop receiving the mammograms or cancer screenings that Planned Parenthood DOES NOT provide anyway, they are merely saying that YOUR tax dollars should not fund it.
Obama is taking his usual stance, in that he has said he will refuse to sign a budget that de-funds Planned Parenthood. I'll say that again: OBAMA will REFUSE to sign a budget that does not fund Planned Parenthood, and without a budget, the government will shut down again. Somehow he'll then have the nerve to go on camera and blame Republicans for the shutdown, when the Republican message is loud and clear: A woman's right to chose is hers, but American tax dollars should not go to fund abortion on demand services that have been repeatedly caught SELLING the body parts of the aborted fetuses.
Now let's talk about the products you use, that are made from aborted fetal tissue. Below is a list of products that contain HEK cells or any other tissues or cell lines derived from human embryos or fetuses. Below that is an article going into this issue in depth. Should you happen to discover that one or two of the products is no longer made using the HEK cells since the list was published, rather than jump to send the quickest email stating that you found an inaccuracy, try focusing some of that deranged motivation on ALL the products on that list that ARE accurate. Then send your email.
HEK cell Products; http://www.cogforlife.org/fetalproductsall.pdf
Pepsi Beverages on the Boycott:
All Pepsi soft drinks
Sierra Mist soft drinks
Mountain Dew soft drinks
Mug root beer and other soft drinks
No Fear beverages
Ocean Spray beverages
Seattle's Best Coffee
Tazo beverages
AMP Energy beverages
Aquafina water
Aquafina flavored beverages
DoubleShot energy beverages
Frappuccino beverages
Lipton tea and other beverages
Propel beverages
SoBe beverages
Gatorade beverages
Fiesta Miranda beverages
Tropicana juices and beverages
Other Senomyx Partner Products
At this time we are formally boycotting PepsiCo products, however many have asked us for lists of the other companies involved with Senomyx and what products are involved.
Unless we know a certain product or brand name specifically, we intend to boycott all of the company's products.

Kraft – Cadbury Adams LLC Products:
Nestles Products
Maggi Brand Instant Soups, ketchips, sauces, seasoning
All coffee Creamers
Gum
Black Jack chewing gum
Bubbaloo bubble gum
Bubblicious bubble gum
Chiclets
Clorets
Dentyne
Freshen Up Gum
Sour Cherry Gum (Limited)
Sour Apple Gum (Limited)
Stride
Trident
Cadbury Adams LLC Candies
Sour Cherry Blasters
Fruit Mania
Bassett's Licorice All sorts
Maynards Wine Gum
Swedish Fish
Swedish Berries
Juicy Squirts
Original Gummies
Fuzzy Peach
Sour Chillers
Sour Patch Kids
Mini Fruit Gums
Other Cadbury Adams LLC Products
Certs breath mints
Halls Cough Drops
Not part of Senomyx – Neocutis Product
This company produces anti wrinkle creams that contain cells from a 14 week gestation aborted male baby. Following is the list of the creams, but we recommend a full boycott of all Neocutis Products.
Bio-Gel Prevedem Journee
Bio-Serum Lumiere
Bio Restorative Skin Cream
Vaccines Containing HEK Cells And the Manufacturers:
MMR II (Merck)
ProQuad (MMR + Chickenpox – Merck)
Varivax (Chickenpox – Merck)
Pentacel (Polio + DTaP + HiB – Sanofi Pasteur)
Vaqta (Hepatitis-A – Merck)
Havrix (Hepatitis-A – Glaxo SmithKline)
Twinrix (Hepatitis-A and B combo – Glaxo)
Zostavax (Shingles – Merck)
Imovax (Rabies – Sanofi Pasteur)
Other medicines:
Pulmozyme (Cystic Fibrosis – Genetech)
Enbrel (Rheumatoid Arthritis – Amgen)
Note: Moral options exist for Rabies, Polio, Rheumatoid Arthritis. Separate moral options currently not available for Measles and Mumps.
Source; http://birthofanewearth.blogspot.com viahttp://www.cogforlife.org/
Back in January, Oklahoma Senator Ralph Shortey proposed legislation to ban the production of aborted fetal cell-derived flavor chemicals in his home state. If passed, S.B. 1418 would also reportedly ban the sale of any products that contain flavor chemicals derived from human fetal tissue, which includes Pepsi products as well as products produced by Kraft and Nestle (http://www.naturalnews.com)
Biotech company using cell lines from aborted babies in food enhancement testing
http://www.lifesitenews.com/news/biotech-company-using-cell-lines-from-aborted-babies-in-food-enhancement-te
Pro-life groups call for Pepsi boycott over aborted fetal cell lines
http://www.lifesitenews.com/news/pro-life-groups-call-for-pepsi-boycott-over-aborted-fetal-cell-lines
Oklahoma lawmaker wants to stop Pepsi from using aborted fetus cells in soda flavoring research (NaturalNews)
http://www.naturalnews.com/034777_Pepsi_aborted_fetus_cells_soda_flavoring.html#ixzz1q5FeKEdL
Contacts:
Jamie Caulfield, Sr. VP
PepsiCo, Inc.
700 Anderson Hill Road
Purchase, NY 10577
(914) 253-2000
Edmund M. Carpenter, Chair, Corporate Development
Campbell Soup
1 Campbell Place Camden, NJ 08103-1701
Purchase, NY 10577
1-800-257-8443
Pro-life groups joining CGL in the boycott to date are: Life Issues Institute, American Life League, Colorado Right to Life, American Right to Life, Sound Choice Pharmaceutical Institute, ALL Arizona, Central Nebraskans for Life, Pro-Life Waco, Houston Coalition for Life, Mother and Unborn Baby Fox Valley, Womankind, Billboards for Life, Movement for a Better America, Defenders of the Unborn, Focus Pregnancy Help Center, Idaho Chooses Life, EMC Frontline Pregnancy Centers of NY, Four Seasons for Life, CREDO, Life Choices, STOPP Dallas, CA Right To Life, Human Life Alliance, International Right to Life Federation, Operation Rescue, Pro-Life Nation, LifeNews.com, and Mary's Outreach for Women.
To be clear, the aborted fetal tissue used to make Pepsi's flavor chemicals does not end up in the final product sold to customers, according to reports — it is used, instead, to evaluate how actual human taste receptors respond to these chemical flavorings. But the fact that Pepsi uses them at all when viable, non-human alternatives are available illustrates the company's blatant disregard for ethical and moral concerns in the matter.
HEK 293 cells were generated in the early 70s by transformation of cultures of normal human embryonic kidney cells with sheared adenovirus 5 DNA in Alex Van der Eb's laboratory in Leiden, The Netherlands.
The human embryonic kidney cells were obtained from an aborted fetus and originally cultured by Van der Eb himself; the transformation by adenovirus was performed by Frank Graham who published his findings in the late 1970s after he left Leiden for McMaster University in Canada.
They are called HEK for human embryonic kidney, while the number 293 comes from Graham's habit of numbering his experiments; the original HEK 293 cell clone was simply the product of his 293rd experiment.
That is the most important part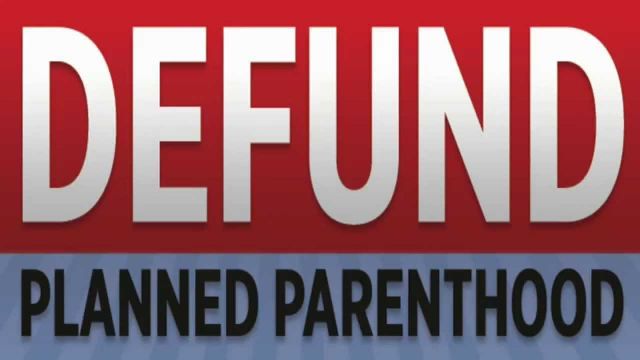 FOR MORE NEWS BY VOICE OF REASON CLICK HERE!
BE SURE TO GO MY PROFILE'S BELOW AT OTHER SOCIAL MEDIA:
FACEBOOK | TWITTER | PINTEREST | STUMBLE UPON | TUMBLER
WND reported last week stem cells have been used in the U.S. to test food-flavoring and taste-enhancement products. One San Fransisco-based beauty company notoriously incorporates cell lines from an aborted fetus in many of its products, including anti-aging face and eye creams.
Some of the creams received awards in recent months from popular U.S. entertainment magazines Elle and InStyle.
In an interview with WND, Tendler explained abortion is prohibited under Jewish law unless it is carried out to save the life of the mother.
However, if stem cells have already been harvested, he explained, the Orthodox Jewish position "is that if it leads to the saving of life or research that is of benefit to society it is allowed."
Tendler said the "abortus," a term for an aborted fetus, "has a divine dignity in the traditional biblical law."
"You can do to an abortus what you can do to a live person – like a biopsy study, removal of tissue from an organ," he explained. "That which is done in medical practice for the benefit of the patient can be done to the abortus as well."
The "divine dignity" concept of an aborted fetus would not allow the harvested stem cells to be used in face creams or to test food flavors, he argued.
"There's a concept of human dignity. Human tissue is not animal tissue. Human tissue is not vegetable tissue. [It is] tissue that was given priority over all of nature by biblical ethics," Tendler said.
"We would never approve the use of human tissue for the use of face cream," he said. "Besides, the fact is that it is probably a hoax, and it doesn't work anyway, and it's nothing more than a sales gimmick.
"I'm here in Israel, and I recommend Dead Sea mud as the cosmetic we have in nature," he joked.
Abortion body parts: Not just for medical research
As the debate about abortion and stem cell research reignites in the U.S. following the Planned Parenthood accusations, WND reported last week that not all stem cell research is utilized for medical purposes.
The abortion group's spokesman, Eric Ferrero, told reporters Planned Parenthood harvests aborted fetal tissue "with full, appropriate consent from patients and under the highest ethical and legal standards."
The California anti-abortion group, Center for Medical Progress, which released a nearly three-hour long undercover video, charged "Planned Parenthood's criminal conspiracy to make money off of aborted baby parts reaches to the very highest levels of their organization."
Artificial flavors
While much of the debate centers around medical research, stem cells are also utilized for lesser-known lifestyle uses.
For example, Senomyx, a company that researches and sells flavor-boosting products to major worldwide food conglomerates, utilizes Human Embryonic Kidney cells, or HEK-293, in many of its research patents.
The company does not use the stem cells in actual products, but it engineers HEK-293 cells for laboratory testing, using the cell lines to simulate the taste-receptor cells in the human mouth.
HEK-293 cells are also used widely in pharmaceutical research and have been instrumental in the creation of numerous vaccines and drugs.
Senomyx boasts on its website its products "are used by many of the world's leading food and beverage companies."
"Like most flavor ingredients, Senomyx's flavor boosters and flavors are used in miniscule quantities in foods and beverages. Our products are blended with other ingredients to create appealing new flavors."
Senomyx sells its Complimyx brand flavor ingredients — titled Sweetmyx, Savorymyx and Bittermyx — to flavor companies for use in a wide variety of foods and beverages.
Two April 2015 press releases say Senomyx maintains research partnerships with Nestle, PepsiCo and the Swiss-based Firmenich, the world's largest privately owned company in the fragrance and flavor business.
It was not immediately clear which research collaboration utilizes the HEK-293.
PepsiCo previously released a statement clarifying its relationship with Senomyx is to "help us reduce sugar in future products."
"Senomyx does not provide ingredients to PepsiCo, nor does it manufacture PepsiCo products," continued the statement
PepsiCo stated: "Senomyx is required to abide by our responsible research statement for any work they conduct for PepsiCo."
The statement includes a clause stating PepsiCo does not "conduct or fund research that utilizes any human tissue or cell lines derived from human embryos."
Following some negative publicity on the reported use of HEK-293 in Senomxy research products in 2011, the term "HEK-293″ cannot be found on the company's website or in any promotional material.
However, a WND search of the U.S. Patent Collection database finds Senomyx filed 156 patents and that the majority of those utilized HEK-293 cells in its research, some quite extensively.
In one of over 100 examples, the company's patent titled "Compounds that inhibit (block) bitter taste in composition and use thereof" details the research process of using HEK-293 cells to simulate human taste receptors to test products.
The cells were also utilized in research tasting for numerous "sweet flavor modifier" patents and other patents testing "bitter" flavors.
This does not mean Senomyx requires a constant stream of aborted fetus kidney cells to test its products.
In fact, HEK-293 cell lines used in modern research all were derived from human embryonic kidney cells from one fetus aborted legally under Dutch law and cultured in 1973 in Leiden, The Netherlands. HEK-293 cells used today are drawn from that one cell line.
Senomxy did not respond to a WND request seeking comment about the use of HEK-293 in its research.
In 2011, Gwen Rosenberg, vice president of investor relations and corporate communications for Senomyx, told Laine Doss of the Miami Herald, "We don't discuss details of our research, but you won't find anything on our website about HEK-293."
When asked by the Herald reporter whether Senomyx had a position on stem-cell research, Rosenberg replied, "We've never been asked that.
"We don't have a position on anything. We're dedicated to finding new flavors to reduce sugars and reduce salt. Our focus is to help consumers with diabetes or high blood pressure have a better quality of life," Rosenberg said.
U.S. entertainment magazines celebrate 'fetus' face cream
Meanwhile, human embryonic stem cells are also utilized in cosmetic research and products.
Neocutis Inc., based in San Francisco, has developed a series of beauty product lines from processed Skin Cell Proteins, or PSP, which, as the company has openly discussed, are derived from a 14-week-old aborted male fetus.
The cells were developed at the University of Lausanne in Switzerland after the fetus was donated by the parents for medical research.
The company states on its website "the small skin donation that, ultimately, made the development of our treatment possible originated from a single terminated pregnancy that could not survive to term and was deemed medically necessary by the attending physicians."
"This voluntary donation to medical research was granted by the parents with their written consent, and was performed in adherence with strict Swiss laws that regulate organ donations and similar procedures."
The company clarified that "our products do not directly use the originally donated tissue in any way."
Continued the Neocutis statement: "We only use proteins derived from cultured skin cells (grown from a dedicated cell bank). These were not embryonic stem cells. No other donation will ever be necessary. In fact, this cell bank enables the production of some 900 million biological bandages for patients suffering from severe wounds, burns and other serious skin conditions."
The cell line is used in Neocutis products such as Bio-Restorative Skin Cream, Bio-Gel Bio-Restorative Hydrogel, Lumiere Bio-Restorative Eye Cream and Bio-Restorative Serum with PSP Intensive Spot Treatment.
In the May 2015 issue of InStyle magazine, WND found, Neocutis received five "Best Beauty Buy" awards for three of their anti-aging products, including LUMIÈRE eye cream, which the company writes is "powered by 30 percent more PSP to help smooth the appearance of fine lines and wrinkles."
The PSP, or Skin Cell Proteins, were derived from the human cell line.
WND found the company's BIO CRÈME was featured in the 2015 Elle Beauty Genius Awards Hall of Fame. The cream is openly marketed as "the first and original skincare cream formulated with patented PSP.
Neocutis President Mark J. Lemko invoked the "laws of God" in an email response to critics.
"We feel we are in complete compliance with the laws of God and the laws of man," he wrote.
FOR MORE NEWS BY VOICE OF REASON CLICK HERE!
CHECK OUT THE NEW GOOGLE+ PAGE!
BE SURE TO GO MY PROFILE'S BELOW AT OTHER SOCIAL MEDIA:
FACEBOOK | TWITTER | PINTEREST | STUMBLE UPON | TUMBLER
THE VOICE OF REASON