ISIS footage of Russian and Syrian air strikes and fierce fights in Jobar, Syria
Syria news: Events on 19 october 2015
Drone footage shows fierce clashes between Syrian Army & US-backed islamic terrorists
Incredible footage of Russian Mi 24 Hind Helicopters (Syrian Army) Combat Operations Over Hama
Drone footage: Ongoing Syrian army offensive against rebel stronghold in Damascus
Syrian forces continue offensive on villages around Aleppo
Syria: Current Events
Damascus bombed, Russian jets fly over Aleppo – activists
http://www.zerohedge.com/news/2015-10-19/syrian-showdown-russia-iran-rally-forces-us-rearms-rebels-promised-battle-aleppo-beg
Syrian Showdown: Russia, Iran Rally Forces, US Rearms Rebels As "Promised" Battle For Aleppo Begins
On Friday, we previewed the battle for Aleppo, Syria's largest city prior to the war.
It's now run by a hodgepodge of rebels and militants including al-Qaeda, the Free Syrian Army, and ISIS and for the Assad regime, regaining control of the city is absolutely critical. As Reuters noted last week, "the assault means the army is now pressing insurgents on several fronts near Syria's main cities in the west, control of which would secure President Bashar al-Assad's hold on power even if the east of the country is still held by Islamic State."
In other words, if Assad can secure Aleppo, Iran and Russia will have successfully restored his grip on the country for all intents and purposes.
Here's a look a map showing where Aleppo is in relation to Russia's base at Latakia, along with the before and after images we highlighted last week which depict nighttime light emissions on the way to vividly demonstrating the effect the war has had on the city.
For reference, this is one of Syria's most war-torn areas. To give you an idea of what's taken place there since the war began, we present the following stark visuals from in and around the city ca. 2012 (as you might imagine, it's only gotten worse since):
And here's a short audio clip from NPR which explains why Aleppo matters
The offensive is also notable for the scale of Iran's involvement.
Between Hezbollah and Iranian forces, the battle for Aleppo is shaping up to be the largest ground operation orchestrated by Tehran to date. Underscoring how deeply involved Iran truly is, Quds Commander Qasem Soleimani (who we profiled here) showed up near the frontlines late last week to rally the troops. Here's GOP mouthpiece Fox News (who are most assuredly not Soleimani fans):
Iran's shadowy top military commander has been spotted in Syria addressing Iranian military officers and members of the Lebanese terror group Hezbollah, according to photos that emerged Thursday on social media.
Maj. Gen. Qassem Soleimani — the commander of Iran's Islamic Revolutionary Guards Corps or Qods Force — was pictured rallying Iranian military and Hezbollah members in western Syria in photos that appeared on Twitter.
On Thursday, Reuters confirmed Soleimani's presence in the western province of Latakia in Syria. The news agency said Soleimani was seen addressing Iranian officers and Hezbollah fighters with a microphone while clad in dark-colored clothes.
As WaPo, goes on to point out, some of the fighters called to Syria by Soleimani are from Iraq's Shiite militias, supporting our contention that as soon as Syria is "secure" (whatever that means in this context), Russia and Iran will take the fight across the border, where militiamen loyal to Tehran are already battling Sunni extremists:
Maj. Gen. Qasem Soleimani, the leader of Iran's elite Quds forces and the public face of Iran's military intervention in the region, has ordered thousands of Shiite militiamen into Syria for an operation to recapture Aleppo, according to officials from three Iraqi militias. The militiamen are to join Iranian troops and forces from Hezbollah, the Iranian-backed Lebanese Shiite militia, the officials said. The Iraqi Shiite militia Kitaeb Hezbollah has sent around 1,000 fighters from Iraq, one said.
The new arrivals shore up the position of Syrian President Bashar al-Assad, whose beleaguered forces had been losing ground before Russia began launching airstrikes three weeks ago. Pro-government forces have claimed victory in a string of villages around the Aleppo in recent days, in a conflict that Shiite militias frame as a single regional struggle between Shiites and Sunni extremists from the Islamic State.
"It makes no difference whether we're in Iraq or Syria, we consider it the same front line because we are fighting the same enemy," said Bashar al-Saidi, a spokesman for Harakat al-Hezbollah al-Nujaba, an Iraqi Shiite militia that says it has fighters around Aleppo. "We are all the followers of Khamenei and will go and fight to defend the holy sites and Shiites everywhere," he said, referring to Iran's supreme leader, Ayatollah Ali Khamenei.
The Lebanese group Hezbollah and the Quds Force, which is part of the Iranian Revolutionary Guard Corps, have also sent reinforcements, he said. Last week, a U.S. defense official said hundreds of Iranian troops were near the city in preparation for an offensive.
US supplies anti-tank missiles to Syria militants in Aleppo
Why Is The U.S. Silently Bombing Syria's Electricity Network?
http://www.informationclearinghouse.info/article43195.htm
The Aleppo power plant is a 1,000 megawatt thermal plant in five units build by Mitsubishi Heavy Industry in 1995-1998. It is situated some 25 kilometers east of Aleppo city center. During the fighting around Aleppo various electricity distribution stations were damaged and electricity in parts of the city has become scarce and unpredictable. But the main power station had so far not been hit.
The plant is in the hands of the Islamic State but there is an informal agreement between the government, which controls the distribution network, and those who hold the power generating station:
[T]he agreement of understanding pertains to the division of the electricity supply between the parties, whereby ISIS will receive 60% of the quota and the Syrian regime will receive 40%.
Both sides will have some electricity and the civilian as well as fighters on both side will be better off than without electricity. No side has a motive to destroy that plant.
But last night the U.S. coalition bombed the Aleppo thermal power plant and destroyed parts of it:
A military source told SANA that warplanes of the Washington alliance violated Syrian airspace and attacked civilian infrastructure in Mare'a, Tal Sha'er, and al-Bab in Aleppo countryside on Sunday.
The source added that the warplanes attacked the biggest electric power plant that feeds Aleppo city, which resulted in cutting off power from most neighborhoods in Aleppo city.
Just a week ago U.S. air attacks had attacked another power station and a big distribution transformer al-Radwaniye also east of Aleppo.
The electricity generation and distribution system is civil infrastructure. It is used and useful to everyone no matter what side of the conflict. After the first U.S. attack on a power station a week ago the Russian president Putin was asked about the strikes. He called them "strange":
"On Sunday, the American aviation bombed out an electrical power plant and a transformer in Aleppo. Why have they done this? Whom have they punished there? What's the point? Nobody knows," the president said at a meeting with the Russian government members.
The Russians and the Syrians are sure that it were F-16 planes from the U.S. coalition that bombed the power infrastructure even though the coalition reports do no mention the attacks. Why are these bombings not mentioned in the U.S. coalition reports?
The U.S. claims it is only fighting the Islamic State in Syria and Iraq. It accuses Russia of not only attacking ISIS even though Russia, and Putin himself, always said that ISIS is not their sole target but that supporting the Syrian government against all its enemies is the overarching aim. The Russian just snuffed out a 16 vehicle ISIS convoy. Something that the U.S. somehow never manages to do. The U.S. itself, by the way, has killed and kills some non-ISIS "moderate rebels". All its complains against the Russians are just nonsense.
But why would fighting ISIS or this or that "moderate rebel" terrorist necessitate the destruction of valuable infrastructure which serves all sides of the Syrian society?
Without the plant Aleppo city, with some 2-3 million inhabitants and refugees, as well as the surrounding areas in Aleppo governate have no electricity. The damage the U.S. bombing caused will make sure that any repair will take a long time. This will make life for people on every side of the war more unbearable and more people will leave to seek refuge in foreign countries.
Is that the purpose of the U.S. bombardment of electricity infrastructure in Syria? If not what else is this supposed to achieve?
Washington continues dubious strategy in Syria"
Putin: Terrorists seek to expand their presence beyond Syria
Former Chief of UK Defence Intelligence: West and Russia need to unite against global menace ISIS
Philip Hammond: President Assad must leave power as part of any deal
ESCALATION: RUSSIA CONFRONTS ISRAELI JETS OVER LEBANON
Iraqi army tightens siege on ISIL in northern cities
Iraqi army intensifying anti- Daesh operations in Anbar province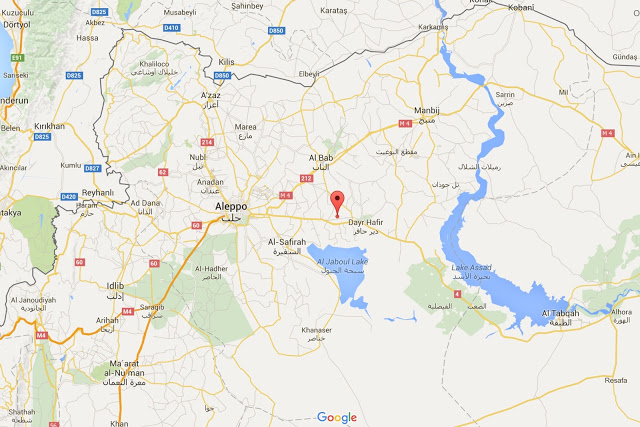 SteveLendmanBlog: Russia Effectively Undermining Washington's Hegemonic Agenda
Russia Effectively Undermining Washington's Hegemonic Agenda
by Stephen Lendman
It was just a matter of time. Pure evil only goes unchallenged for so long.
Putin's intervention in Syria represents a major geopolitical shift – a brilliant move, again showing he's a master chess player, taking the initiative in confronting the scourge of terrorism, what America supports and fosters as part of its dirty game.
Maybe Iraq and Central Asia efforts will follow Syria. Putin is now the preeminent world leader, a peace champion, a geopolitical defender of right over wrong, forthrightly opposing US imperialism, the world's greatest terrorist scourge.
Obama's deplorable legacy is already written, nominally heading a neocon-infested regime, a criminal gang, waging endless premeditated direct and proxy wars of aggression against nations threatening no one – including homeland police state repression against America's most vulnerable, serving monied interests exclusively.
Formidable Russian air power combined with rejuvenated Syrian ground forces are systematically routing ISIS and other terrorist groups – destroying their weapons, munitions, facilities and will to fight.
Thousands are deserting front line positions – hiding in residential areas or taking refuge cross-border in Turkey. CIA operatives and US special forces use its territory to arm and train terrorist fighters, cutthroat killers, death squads – teaching them to commit atrocities and other war crimes.
US policymakers are defenseless against Russia's effective strategy – short of launching WW III. Don't put anything past lunatics infesting Washington. Nothing in their playbook is too extreme. Dirty war without mercy is longstanding US policy.
At last it's being effectively challenged. Washington can do no more than lie about Putin's just cause striking the wrong targets. The whole world knows otherwise.
Addressing the 133rd Assembly of the Inter-Parliamentary Union (IPU), Syrian People's Assembly Speaker Mohammad Jihad al-Laham said nations rejecting the Russian/Syrian alliance against terrorism support what the entire free world opposes.
Providing aid and comfort to ISIS and other takfiri terrorists shows which side Washington, Israel and their rogue allies back. Laham praised Russia's effective intervention, striking a formidable blow against terrorism in days, continuing a battle vital to win.
Russia, Syria, Iran and other nations supporting world peace extend their hands to anyone wishing to dialogue responsibly. Washington and allied dark forces want endless conflict, not resolution.
Russia changed the dynamic on the ground, delivering a righteous body blow to US hegemonic ambitions, perhaps getting other nations backing the wrong side to rethink their geopolitical agendas, including Western European ones.
Betting on Washington is a losing game going forward. Multi-world polarity is rising. Nothing changes quickly overnight. It took WW II for America to emerge as the world's sole superpower.
It misused its chance for responsible world leadership. It proved itself a rogue state exceeding history's worst.
All empires by definition are hegemonic. All plagued by the same dynamic – hubris and arrogance. All meet the same fate, Soviet Russia the last one in 1991.
America's turn awaits – hastened by Putin's righteous, forthright, responsible, effective challenge. Humanity salutes him.
Stephen Lendman lives in Chicago. He can be reached at [email protected]
His new book as editor and contributor is titled "Flashpoint in Ukraine: US Drive for Hegemony Risks WW III."
http://www.claritypress.com/LendmanIII.html
Visit his blog site at sjlendman.blogspot.com.
'King of US TOW Antitank Missiles' Killed in Russian Airstrikes in Lattakia Province
US Army Europe Commander Astonished by Russian Anti-ISIL Syria Campaign
Commander: Russian Coalition Fighting ISIL on Behalf of Whole World
The resolute actions of Russia and Iran against the ISIL terrorists in Syria have boosted the morale of Iraqi troops, a senior Iraqi commander said.
"The quadrilateral coalition formed by Iraq, Iran, Russia and Syria has resulted in helping the Iraqi forces to keep their spirits high because the alliance members are serious in their fight against the terrorists," Iraqi Volunteer Forces Commander Hassan al-Sari said.
The military figure emphasized that the Russia-led team "is fighting against the ISIL on behalf of the whole world" while the US had played no role in the recent victories against the terrorists.
A number of Iranian commanders, including IRGC Top Commander Major General Mohammad Ali Jafari, are expecting further success and "proper advances" in the battle against the enemy very soon.
Russia, Iran, Syria and Iraq established a joint inelligence sharing center in Baghdad aimed at coordinating efforts against ISIL.
Since September 30, Russia has been delivering airstrikes on terrorists' positions in Syria upon the request of the country's President, Bashar al-Assad, in keeping with UN principles. These actions helped the Syrian Army to counterattack the terrorists and liberate some territories.
Army Regains Control of Strategic Areas in Aleppo
Syrian Army Wins Battles against Militants in Al-Rastan, Al-Rusafa, Handarat
Takfiri Militants Suffer More Losses in Aleppo
Speaker: Syria-Russia Gains in 2 Weeks Outweigh US's One-Year Achievements
Syrian Forces Poised to Retake Aleppo from Terrorists in 'Decisive Battle'
Syrian Ambassador to Russia Riyad Haddad said there was "heavy fighting" ahead, as Syrian troops braced for a "decisive battle" to retake the country's second largest city of Aleppo from terrorists.
"Half of the city remains in the hands of the terrorists, while the other half is under our control… Our troops, backed by Russian aviation, are encircling the city and preparing for a ground offensive. This is going to be a heavy fight because the terrorists are getting a lot of support from (Turkish President Recep Tayyip) Erdogan," Haddad said in an interview with Gazeta.Ru, RIA Novosti reported.
The ambassador also said that Russian airstrikes had brought immediate results destroying many enemy strongholds and arms depots, and cutting off the terrorists' supply routes.
"Another major result (of the Russian airstrikes) is that many terrorists have laid down their arms and surrendered to the Syrian army, while many others retreated towards the Turkish border," the Syrian envoy added.
Riyad Haddad emphasized that the Syrian authorities were closely coordinating their actions with Russia, but maintained no contact with the command of the US-led coalition.
Source:
http://blogdogcicle.blogspot.com/2015/10/isis-update-10202015-promised-battle.html