Projekt GuRu 14.10.2015 (Zak Novak)
Russia Calls for New Probe in MH17 Investigation
State Spox: Dutch MH17 report validates what Kerry said. 13 Oct 2015
Is Washington Actually Trying To Start World War III?
http://www.zerohedge.com/news/2015-10-13/washington-actually-trying-start-world-war-iii
In addition to everything above, the civil war in Ukraine continues to rage on. The United States funded, equipped, trained and organized the forces that violently overthrew the democratically-elected government in Ukraine, and then once those thugs (which actually included some neo-Nazis) took power, the Obama administration immediately recognized them as the legitimate government of Ukraine.
The Russians were absolutely infuriated by this, and they have been providing soldiers, equipment and supplies to the rebel groups that are fighting back against this new government. Of course the Russians deny that they are doing this, but it is exceedingly obvious that they are.
The rebel groups that the Russians have been backing have been doing very well and have been steadily taking ground, and this is not how the power brokers in D.C. envisioned things playing out in Ukraine. So in a desperate attempt to shift the momentum of the conflict, a bill is going through Congress that would provide "lethal military aid" to the government in Kiev. Initially the bill would have provided 200 million dollars in lethal aid, but now it has been upped to 300 million dollars. There are some that believe that the final figure will be significantly higher.
Once this bill gets passed, it will be an extremely important event. For the Russians, it will mean crossing a red line that never should have been crossed. You see, the truth is that Ukraine is Russia's most important neighbor. Just imagine how we would feel if the Russians helped overthrow Canada's government and then start feeding weapons to the new pro-Russian government that they helped install. That is exactly how the Russians view our meddling in Ukraine.
Earlier this year, I wrote an article in which I discussed an opinion poll that showed that 81 percent of all Russians now view the United States negatively, and only 13 percent of Russians have a positive view of this nation. Not even during the height of the Cold War were the numbers that bad.
The stage is being set for World War III, but most Americans are completely and totally oblivious to all of this because they are so wrapped up in their own little worlds.
Most Americans still seem to assume that the Russians and the Chinese are our "friends" and that any type of conflict between major global powers is impossible.
Well, the truth is that conflict has already begun in Ukraine and Syria, and tensions are rising with each passing day.
It won't happen next week or next month, but we are on the road to World War III.
Putin calls on IMF to help Ukraine pay off its debt to Moscow
In the meantime, in Nazi-occupied Ukraine | The Vineyard of the Saker
The dramatic developments in Syria have somewhat overshadowed the events in Nazi-occupied Ukraine. True, nothing truly 'major' has happened there, but that in itself is a major development and a case of "no news is good news".
Banderastan:
Remember how close we were to a Ukronazi attack just a few months or weeks ago?
That attack never materialized.
This is, I submit, major news and something which most of us did not dare hope for. After all, the Ukronazis had assembled a very large (some would say "bloated") force all along the line of contact, the rhetoric out of Kiev was even worse than usual and all the signs were that the junta was poised to attack any day. Then two things happened.
First, it is pretty clear that Merkel and Hollande told Poroshenko that if he launched yet another attack he would most likely be defeated and that they could not rescue him with a "Minsk 3″.
Second, US and Ukrainian military analyst probably told Poroshenko that the Ukronazi military simply did not have what it takes to defeat the Novorussians. Translated in political terms, that meant that a junta attack on the Donbass would not be strong enough to force Russia to intervene directly and openly, and that just made the entire exercise futile.
They never evolved
[Sidebar and caveat: since we are dealing with maniacal and hate-driven individuals, we have to assume that they are capable of, quite literally, anything at any time. From blowing up a Ukrainian power station to launching a "reconquest" of Crimea. All I am saying is that so far no attack has materialized. I am making no claims about the future. In fact, I fully expect the Nazi regime in Kiev to go down in a last big orgy of violence].
If anything, the amazing effectiveness of a really small Russian Air Force contingent in Syria (not to mention cruise missile attacks) probably convinced even the most delusional Ukronazi that they were not fighting the Russian military in the Donbass, because if they were the war would be over in 24 hours.
Predictably, the military (and economic!) impotence of the junta triggered a political "compensatory reaction" which manifested itself in a series of amazingly dumb and self-defeating moves: first the Right Sector thugs closed down the border with Crimea (thereby successfully concealing a petty mobster war for the profits generated by the imposition of transit/import/export taxes as a "patriotic" move). And then, not to be undone by his Nazi allies, Poroshenko banned all Russian carriers from flying in Ukrainian airspace. Some have said that such moves were hurting the Ukrainian economy. Well, while this is obviously true, I would also argue that it makes no difference to an economy which is already in free-fall anyway. The junta basically doesn't care anymore about the Ukronazi economy simply because it is beyond rescue.
It sure looks to me like the Ukronazis are 'coasting', like a car which has run out of gas. Yes, there is still a momentum making it move further, but no more energy.
The AngloZionist Empire
My feeling is that the Empire is rapidly losing interest in the entire Ukrainian plan. Remember what started it all? A desire to "punish Russia" for the fact that she stopped the imminent US attack on Syria. And now, instead of punishing Russia, the US is desperately trying to retain some kind of grip on the entire Middle-East. Of course, there is always hell to pay for stupid political decisions, but Obama & Co. clearly hoped that it would not happen or, if it did, it would happen somewhere far down the line. Turns out that payday is today.
Furthermore, consider this: while the US definitely triggered the Ukrainian crisis, they never saw the Syrian crisis coming and, as a result, they are not scrambling to come up with some kind of response. I very much doubt that the US will impose a no-fly zone over any part of Syria, if only because Russia will never allow a UNSC Resolution to authorize that (the Russians still remember how a no-fly zone Resolution ended up in NATO bombing Libya). Could the USA do so *without* a UNSC Resolution? Maybe, but that would be extremely dangerous both politically and militarily.
There are rumors that the US is trying to shape some kind of force with the Kurds to take Raqqa. Maybe, but I don't see the US sending boots on the ground so any such operation could easily end up with the Kurds working with the Syrians and Iranians.
My personal feeling is that IF the Syrian army is really successful and, for example, manages to free Aleppo (which is currently encircled) then the "friends of Syria" will immediately ask for a "peace conference" à la Minsk-1 and Minsk-2 to save al-Qaeda/ISIS from a total defeat. Remember how the Empire negotiated with the Bosnian Serbs without speaking them? Or how the Ukronazis are now supposed to speak with the Novorussians, but never do so? This time around, the AngloZionists will probably try to organized a conference in which they will try to get the Russians to negotiate on behalf of the Syrians or, failing that, have Syrian government delegation which would not include Assad personally. I sure hope that this time around Russia will now allow such utter nonsense to take place. In fact, I hope that the Russians launch their OWN peace conference which would invite the Syrian government, of course, but also Iran (and Iraq). That would be far more productive.
Bottom line: if the terrorists lose too badly – expect a AngloZionist diplomatic push to rescue them from total defeat.
What that means for the junta in Kiev is that Uncle Sam is scrambling with a much more important crisis than the civil war in the Ukraine. Not only that, but Uncle Sam might have to sit down the the Russians and "play nice". Even more important is the fact that the US military will now have to put a lot of effort into monitoring the situation in the entire Middle-East and be prepared for any contingencies. So while all sorts of "cooperative" activities between the US and Banderastan will continue, if only for political reasons, the real focus of US military efforts will be elsewhere……………………………………
Conclusion: a shifting center of gravity
The war in the Ukraine is really only a battle in a much larger war between Russia and the USA and, I would argue, to civilizational and developmental models. As in any battle/war the center of gravity has now shifted from the Ukraine to Syria and the entire Ukrainian theater is now becoming what the Russians refer to as a "battle of local significance". Of course, this can also rapidly change again. For example, if the current Syrian army offensive (which, by Russian accounts, is less than spectacular) gets bogged down into positional/trench warfare again, or if, say there is an uprising in Odessa or a coup in Kiev, then the center of gravity will shift right back to the Ukraine. But right now the Ukraine is a sideshow to the "main action" in Syria. That is very bad news for the junta as time is most definitely not on the Nazi side and every passing day makes the situation of the Nazi-occupied Ukraine even worse. In contrast, Russia can wait, even for a long time.
As I have said that many times here, Russia needs peace (in the sense of absence of a major war) more than anything else as every passing day now make the USA (and their allies) weaker and Russia (and her allies) stronger: when time is on your side, you want to use that time to your biggest advantage. The way Russia waited until everything lined up before intervening in Syria is a good example of the importance of "playing the clock" as the expression goes in the world of chess.
Finally, I also notice with a mix of amazement and delight that in many comments sections of the Internet Putin is becoming more and more respected, if not always liked. Even those who dislike him seem to admit that he is a brilliant player and a great statesman, especially in contrast to Obama who seems to be weak, clueless, impotent and generally pathetic. While, in a way, this is dangerous as it can push Obama to prove that he is a "real man" and "tougher than Putin" and make him do something really stupid, it is also the proof that slowly but surely the demonization of Putin by the western propaganda machine is having a hard time and that the Internet is having its effect on the public opinion.
Just an anecdote in conclusion: a friend of my wife (male, White, Southern Baptism, NRA member, US patriot) watched Putin's speech at the UN and told her that "Putin sounds more like a defender of US values than any of our politicians". Not only do I fully agree with him, but I am amazed that such a typical TV-watching "loyal American" would openly say that. This shows the level of disgust so many people in the USA have for those who rule over them.
The Saker
Russian intelligence veteran: World Government and Russophobes in Ukraine.
6:49 AM
October 13th, 2015 – With: Leonid Reshetnikov www.novorosinform.org – Translated for F…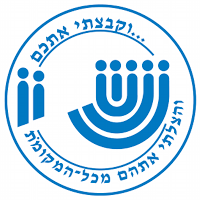 intelligence reports Israel Mossad Nativ Poroshenko Russia spying Zionism
Zionist Kedmi: Russia's Syria success critical in Ukraine
6:26 AM
October 14th, 2015 – By: Zakhar Prilepin, cont.ws – Translated for Fort Russ by Paul Sieb…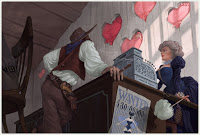 Humanitarian Crisis UAF Ukraine
Prostitutes welcome UAF soldiers: "Glory to Ukraine".
6:16 AM
October 14th, 2015 – By: Ekatirina, cont.ws – Translated for Fort Russ by Paul Siebert -…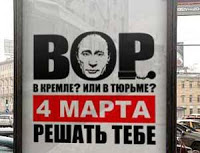 Donetsk Information War Propaganda Putin Syria Ukraine
Breaking the pattern of the Ukrainian propaganda
6:02 AM
October 14th, 2015 – By: Aleksandr Gorohov, odnarodyna – Translated for Fort Russ by Pa…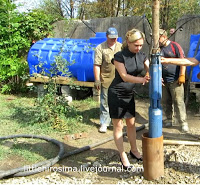 Aid Humanitarian Crisis littlehiroshima Novorossia
Littlehirosima: Water for Pervomaysk, part II
5:10 AM
Original by Yevdokia "Dunya" Sheremetyeva published on the littlehirosima blog ; translated from Ru…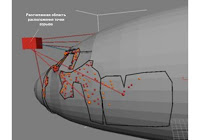 How to read the DSB report on MH17
8:50 PM
October 13, 2015 By Petri Krohn The official report of the Dutch Safety Board (DSB) on the dow…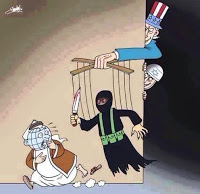 Sociopath Media report – 13th October, 2015
8:36 PM
By Ollie Richardson for Fort Russ Bomb the Kurds According to Reuters, it is okay to su…
On Wednesday, the 14th of October, 5000+ Bandera-worshippers gathered in Saint Michael's Square in Kiev to take part in the annual "March for Heroes". The live stream on Youtube had a 5:1 'dislike' ratio, which is quite astonishing in itself, considering how much the State Department has spent on PR for Poroshenko's Putsch regime. Tanks were rolled in to guarantee the safety of thousands of Stepan Bandera placard-holding nationalists.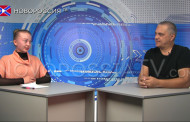 Way of Truth with researcher from the Netherlands (VIDEO)
October 14, 2015 No comments
Independent researcher Max van der Werff visited the studio of Novorossia TV on 14th October to talk about true reasons of the tragedy, Boeing-Malaysi… Read more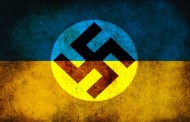 Kiev Regime Evicting Civilians In Occupied Territories ! Establishing A Land Grab !
October 14, 2015 No comments
14.10.2015, Kramatorsk, Slavyansk. According to intelligence sources, junta militants evict civilians in the occupied cities of Donbass to station arm… Read more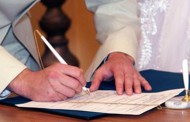 Justice Department gave more than 4 thousand marriage certificates and certificates of birth
October 14, 2015 No comments
Workers of the Justice Department of the DPR gave more than 4 thousand people marriage and birth certificates. It was reported to DAN in the press-se… Read more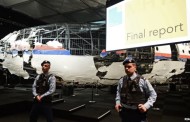 Moscow says Dutch PM's call to cooperate on MH17 crash investigation 'strange'
October 14, 2015 No comments
The Netherlands' call on Russia to cooperate on the Malaysia Airlines Flight MH17 crash in Donbass in mid-July 2014 is strange now as Moscow was alway… Read more

Dutch Safety Board Conceals True Cause Of MH17 Tragedy !
October 14, 2015 No comments
The Dutch Safety Board's report on investigation into the MH17 plane crash suggests attempts to conceal the true causes that led to the Boeing 777 tra… Read more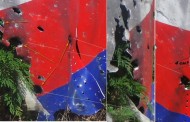 Blame Game War Begins MH17! Almaz-Antey vs Dutch Safety Board
October 14, 2015 No comments
MH17 A missile which hit the Malaysian airliner in Donbass last year was launched from the area controlled by militia, Dutch Safety Board head Tjibb… Read more
Source:
http://blogdogcicle.blogspot.com/2015/10/novorussiaukraine-update-10132015in.html