Story Views


Now:
Last Hour:
Last 24 Hours:
Total:
What Can We Do To Preserve Our 2nd Amendment?
Thursday, October 22, 2015 13:33
% of readers think this story is Fact. Add your two cents.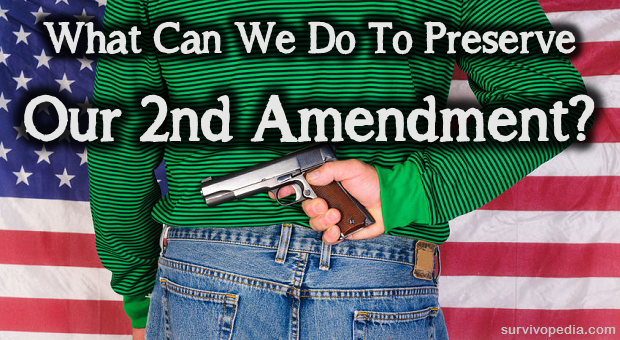 Our Second Amendment rights to keep and bear arms have been coming under severe attack over the last several years. Ever since President Obama took office, he's been seeking every opportunity he could to infringe upon those rights. Gun and ammo sales have gone through the roof, as people have sought to make sure that they bought guns before Obama managed to make it illegal.
The truly surprising thing about all this is that Obama didn't take advantage of the opportunity to repeal the 2nd Amendment during his first two years of office, while he had control over both houses of Congress. Had he tried to then, he might have been able to succeed; after all, he managed to push Obamacare through, without a single Republican vote.
Gun control advocates give all sorts of emotional reasons why guns should be taken out of the hands of ordinary citizens and left in the hands of only the police and military.