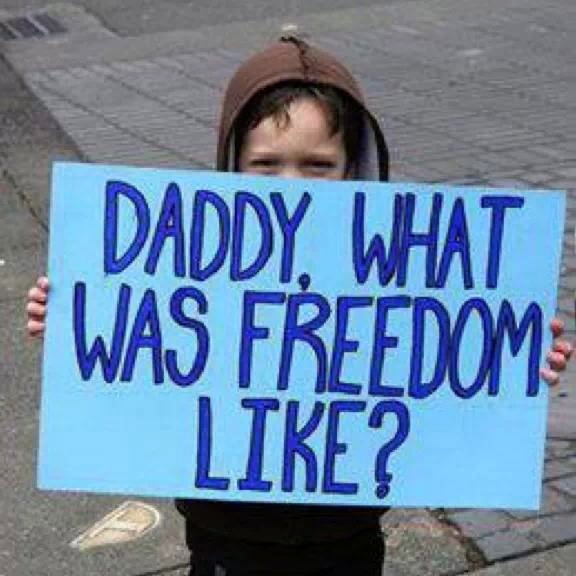 It's no secret to most Americans, that the numbers being fed to us by big government about an economic recovery are pure nonsense. Just how bad things are, or why they are so bad, may come as quite a shock though.
Much of what we are witnessing is what could be described as a "controlled burn" of the U.S. economy designed to weaken the U.S. permanently.
Think about it. Without the U.S. as we've known it for the last 100 years, what would the world look like?
Even with the strength of the U.S., during the last century, Communism and Marxism claimed the lives of almost 100 MILLION human beings.
It only makes sense then, that the powers that be would want the U.S. crippled so that they could go about their own agenda. The UN gives that agenda a name: Agenda 21. UN Agenda 21 "sustainable development" is a dastardly UN-led program where individuals will be stripped of personal rights and freedoms, cars will become scarce and the masses will be herded into large hellish cities and forced to live in tiny "sustainable" dorm-like apartments (aka FEMA CAMPS). In fact, according to The Blaze.com:
"The United Nations seeks to co-opt, via individual governments, and eventually, a "one-world government," privately held land under the auspices of "sustainability." Worse still, the UN's Agenda 21 has even laid out plans for "depopulation" or rather, "population control."
In the video below, speaking out as part of the anti-Agenda 21 crowd, is Gary Gileno, one of the premiere activists in the United States. His mission is to expose this horrendous, anti-human agenda and shine a light on any politician who supports these genocidal plans. Gary showcases his work, multiple video reports daily, on his excellent You Tube channel grindall61. Michael Snyder does a great job below of pointing out what is happening here in America.
The video does a great job pointing out why!
FOR MORE NEWS BY VOICE OF REASON CLICK HERE!
CHECK OUT THE NEW GOOGLE+ PAGE!
Just look at some of the headlines coming out as of late. Does this resemble the world or the country you grew up in? I call your attention to the first one alone: "spying cannot be stopped?" What is THAT? The UN calls it a START…
Alert: Microsoft Admits Windows 10 Automatic Spying Cannot Be Stopped
People's Deepest, Darkest Google Searches Are Being Used Against Them
Professors and Leaders Congregate To Warn People About New World Order
Proof The U.N. is Using the Refugee Crisis to Lead to Universal Biometric Implants
Russia Starting To Train Civilians To Deal With Nuclear Attack
NATO Readies Concentration Camps For Mass Muslim Detentions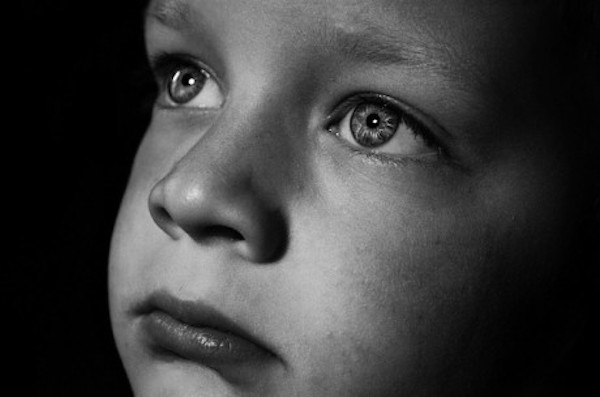 What you are about to see is more evidence that the growth of poverty in the United States is wildly out of control. It turns out that there is a tremendous amount of suffering in "the wealthiest nation on the planet", and it is getting worse with each passing year.
During this election season, politicians of all stripes are running around telling all of us how great we are, but is that really true? As you will see below, poverty is reaching unprecedented levels in this country, and the middle class is steadily dying.
There aren't enough good jobs to go around, dependence on the government has never been greater, and it is our children that are being hit the hardest. If we have this many people living on the edge of despair now, while times are "good", what are things going to look like when our economy really starts falling apart? The following are 21 facts about the explosive growth of poverty in America that will blow your mind…
#1 The U.S. Census Bureau says that nearly 47 million Americans are living in poverty right now.
#2 Other numbers from the U.S. Census Bureau are also very disturbing. For example, in 2007 about one out of every eight children in America was on food stamps. Today, that number is one out of every five.
#3 According to Kathryn J. Edin and H. Luke Shaefer, the authors of a new book entitled "$2.00 a Day: Living on Almost Nothing in America", there are 1.5 million "ultrapoor" households in the United States that live on less than two dollars a day. That number has doubled since 1996.
#4 46 million Americans use food banks each year, and lines start forming at some U.S. food banks as early as 6:30 in the morning because people want to get something before the food supplies run out.
#5 The number of homeless children in the U.S. has increased by 60 percent over the past six years.
#6 According to Poverty USA, 1.6 million American children slept in a homeless shelter or some other form of emergency housing last year.
#7 Police in New York City have identified 80 separate homeless encampments in the city, and the homeless crisis there has gotten so bad that it is being described as an "epidemic".
#8 If you can believe it, more than half of all students in our public schools are poor enough to qualify for school lunch subsidies.
#9 According to a Census Bureau report that was released a while back, 65 percent of all children in the U.S. are living in a home that receives some form of aid from the federal government.
#10 According to a report that was published by UNICEF, almost one-third of all children in this country "live in households with an income below 60 percent of the national median income".
#11 When it comes to child poverty, the United States ranks 36th out of the 41 "wealthy nations" that UNICEF looked at.
#12 The number of Americans that are living in concentrated areas of high poverty has doubled since the year 2000.
#13 An astounding 45 percent of all African-American children in the United States live in areas of "concentrated poverty".
#14 40.9 percent of all children in the United States that are being raised by a single parent are living in poverty.
#15 An astounding 48.8 percent of all 25-year-old Americans still live at home with their parents.
#16 There are simply not enough good jobs to go around anymore. It may be hard to believe, but 51 percent of all American workers make less than $30,000 a year.
#17 There are 7.9 million working age Americans that are "officially unemployed" right now and another 94.7 million working age Americans that are considered to be "not in the labor force". When you add those two numbers together, you get a grand total of 102.6 million working age Americans that do not have a job right now.
#18 Owning a home has traditionally been a signal that you belong to the middle class. That is why it is so alarming that the rate of homeownership in the United States has been falling for eight years in a row.
#19 According to a recent Pew survey, approximately 70 percent of all Americans believe that "debt is a necessity in their lives".
#20 At this point, 25 percent of all Americans have a negative net worth. That means that the value of what they owe is greater than the value of everything that they own.
#21 The top 0.1 percent of all American families have about as much wealth as the bottom 90 percent of all American families combined.
If we truly are "the greatest nation on the planet", then why can't we even take care of our own people?
Why are there tens of millions of us living in poverty?
Perhaps we really aren't so great after all.
It would be one thing if economic conditions were getting better and poverty was in decline. At least then we could be talking about the improvement we were making. But despite the fact that we are stealing more than a hundred million dollars from future generations of Americans every single hour of every single day, poverty just continues to grow like an aggressive form of cancer.
So what is wrong?
Why can't we get this thing fixed?
Tell us what you think we should do as a nation to solve this problem by posting a comment below…
FOR LINKS TO UNDERSTAND THE ECONOMY & THE COMING ECONOMIC COLLAPSE:
Peter Schiff: Warning! Economic Storm Clouds Ready to Rain
Jim Willie: What Will It Mean If the Yuan Gets Reserve-Currency Status?
This is Why the Elite Are The Most Paranoid Preppers Of All
Jim Willie and 20 Reasons Why Quitting Prepping After September Was Wrong
102.6 Million Working Age Americans Not Working; What Do You Expect?
Disaster: Will EU Become a New Enemy to the U.S. After Refugees Collapse EU?
Peter Schiff: "The Fed Admits Rates Could Stay at Zero Forever"
Peter Schiff with Mr. "I Have No Fear Of an Economic or Stock Market Collapse"
Peter Schiff Explains Why Financial Bubbles Are Ready to Pop
Peter Schiff: Everybody Is Preparing for Wrong Outcome in US Economy
The Elite Have Prepared For the Coming Economic Collapse – Have You?
China Warns Washington It's Been Liquidating U.S. Treasuries
2 Day Crash That Was Larger Than Any 1 Day Market Crash In U.S. History
10 Signs the US is Transitioning to Third World Country Status (Videos)
Peter Schiff On China's Currency Devaluation and the Federal Reserve Board
10 Horrifying Realities Americans Find Too Awful To Face
Gerald Celente: Massive Market and Trade Instability Will Cause WW III
China Knocking on the Door of Reserve-Currency; World Teeters on Collapse
Peter Schiff: Greece Was a Sideshow. Americans Need to Worry About Starving
Gerald Celente Predicts Economic Collapse Means World War III (Video)
Can You Imagine Empty Grocery Stores?
Putin Makes Chilling Threat to Obama That Could Change Everything
Gerald Celente: America Headed Towards Total Financial Collapse
Peter Schiff: China and Switzerland is Killing U.S. Dollar
Deathblow to the Dollar – Even Our "Allies" Abandoning U.S.
What Will Happen To You When The Dollar Collapses?
Gerald Celente: "America Is A Collapsing Third World Country"
Gerald Celente: A Worldwide Panic Is Beginning And "There Is No Recovery"
FOR MORE ON FEMA CAMPS:
ARMY NOW HIRING: INTERNMENT CAMP/RESETTLEMENT CAMP SPECIALIST
MARTIAL LAW PREPARATIONS BEING MADE!
SUPREME COURT GREEN LIGHTS DETENTION OF AMERICANS
Supreme Court Justice Scalia Talks About FEMA CAMPS!
HOW TO AVOID BEING SENT TO A FEMA CAMP
Find the FEMA Camp Nearest You – Sound Fun?
Obama Quietly Orders One BILLION Dollars of Disposable FEMA Coffins
LOCATIONS OF THE FUSION CENTERS!
NBC News Crew Threatened With Arrest For Filming A FEMA Camp?
Utah FEMA Camps Secretly Exterminate Homeless
DHS Prepares For Civil War and Says They Will Kill Patriots?!
Will You Survive Being Sent To A FEMA Camp?
These Men Are Training To Put You and Your Family In a FEMA Camp
FOR MORE NEWS BY VOICE OF REASON CLICK HERE!
CHECK OUT THE NEW GOOGLE+ PAGE!
BE SURE TO GO MY PROFILE'S BELOW AT OTHER SOCIAL MEDIA:
FACEBOOK | TWITTER | PINTEREST | STUMBLE UPON | TUMBLER
THE VOICE OF REASON
Schedule