Oh no. Good God. This is NOT good, and this is NOT what this country needed right now when division among citizens is already spiking beyond belief! Protesters and family members are continuing to rally in Minneapolis over the mysterious death of Jamar Clark, who was shot in the head by cops, and now only 1 day after that five protesters were shot by racist counter-protesters who attempted to disrupt their rally. Wait until Obama starts throwing gasoline on that fire… RT's Anya Parampil reports from the scene below:
Shooting at Black Lives Matter Protest
FOR MORE NEWS BY VOICE OF REASON CLICK HERE!
CHECK OUT THE NEW GOOGLE+ PAGE!
As you'll see in the video below, five demonstrators were shot, two with serious injuries and three non-fatally, at a Black Lives Matter protest in Minneapolis, Monday, after three white counter-protesters reportedly disrupted a protest for Jamar Clark. The shots were reportedly fired outside the Minneapolis 4th Precinct Police Department, where a protest camp is currently being held for 24-year-old Clark after he was shot by police last week. The activists, who have been stationed at the site for a week, are refusing to leave the Minneapolis police station until their demands are met, which include the release of police video tapes of the Clark killing, and the prosecution of the two police officers, Mark Ringgenberg and Dustin Schwarze, involved in man's death.
Shooting at Black Lives Matter Protest
CHECK OUT THE NEW GOOGLE+ PAGE!
Several men were wanted by Minneapolis police Tuesday in the shooting of five Black Lives Matter movement members who had been protesting the shooting death by police of African-American Jamar Clark, 24.
Protesters have daily gathered a block from the Minneapolis Police Department's 4th Precinct since the Nov. 15 shooting occurred, but Monday night, they weren't alone.
Police said that three "white male suspects" were being sought for shooting five protesters. Luckily, all five were expected to survive, The Washington Post reported.
Black Lives Matter Minneapolis ascribed the shootings to "white supremacists" and vowed not to be intimidated.
And for once, we agree with them.
Details surrounding the shooting, according to The Post, remained "murky," but there are some things that were crystal clear.
Whether or not these shootings were at the hands of white supremacists, as Black Lives Matter members have claimed, they were reprehensible. Racism is not conservative. Shooting people — or, for that matter, trying in any way to stop individuals — who are exercising their First Amendment-guaranteed rights to free speech and free expression is not a conservative act. It's fascism, at best.
But whatever label we put on it, it's sad and detestable. And, assuming the five people shot were not armed or acting in a threatening manner, it's also downright cowardly.
Who is so concerned about what Black Lives Matter protesters say — whether truth or otherwise — that they feel the need to take such a step to silence them?
Let's be clear: We don't agree with the Black Lives Matter movement. But that's not to say that we don't think that black lives matter. They matter just as much as any lives. Everyone's right to life is God-given and precious, regardless of how they might describe themselves.
There is nothing conservative, nothing courageous, nothing democratic, nothing American about trying to silence those with whom we disagree. In fact, those who would silence the opposition, particularly with violence, are not only criminals; they are enemies of the conservative movement, and enemies of the freedom that makes our country unique in history.
We can only pray that police find the individuals responsible for this heinous act and bring them to justice quickly.
Please share this article on Facebook and Twitter if you agree that those who would prevent anyone from exercising their First Amendment rights are enemies of the conservative movement.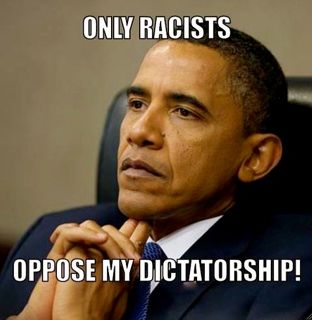 SEE HOW OBAMA HAS FANNED THE FLAMES OF RACISM:
Minorities Now Want Safe Spaces "No Whites Allowed"
Obama Lit The Fuze in Ferguson and Baltimore
Cancer In The Capital… Remove It Before It's To Late!
Holder's Department of Injustice Caught Funding Cop Killer Rap Video
Black Thugs Drag Bosnian Woman Out Of Her Car and Beat Her
Valerie Jarrett In Touch With Gov. Nixon During Ferguson Fiasco
Farrakhan Calls For VIOLENCE to 'TEAR' the Country Apart
Rioters: "You Will Never Be Safe – Not You, Not Your Children!"
BLACK MOB BEAT WHITE MAN UNCONSCIOUS-AGAIN!
GANG BANGERS BEAT WHITE MAN TO DEATH FOR 'NO REASON!
Black Mob Vandalizes Kroger, Beats White Employee Unconscious
4 Blacks Slaughter White Man In Detroit, Holder Silent
Black Teens Beat to Death 88 Year Old WWII Vet
NO HOLDER – 13 Year-Old Gets Gang Raped By 10 Illegal Immigrants.
Report: Justice Dept Backed Trayvon Martin Rallies
FOR MORE NEWS BY VOICE OF REASON CLICK HERE!
CHECK OUT THE NEW GOOGLE+ PAGE!
BE SURE TO GO MY PROFILE'S BELOW AT OTHER SOCIAL MEDIA:
FACEBOOK | TWITTER | PINTEREST | STUMBLE UPON | TUMBLER
THE VOICE OF REASON