Head of Chechnya: Russia must battle Western intelligence services to combat terrorism – Fort Russ November 7, 2015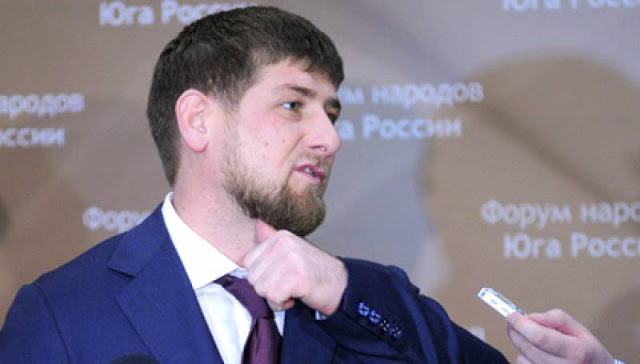 Translated by Kristina Rus
Ramzan Kadyrov called on to fight not only with terrorists but also with Western intelligence services, "whose employees" allegedly are located on the territory of Russia. In addition, the head of Chechnya said that terrorist groups in Syria were trained by Western countries. According to him, the masterminds of the assassination attempt on him are in this Arab Republic.
The head of Chechnya Ramzan Kadyrov said that the Western countries have prepared terrorist groups in Syria under the guise of working with moderate opposition, reports "Interfax".
"We all know that under the guise of the so-called moderate opposition those terrorist organizations were prepared by the West and Europe", – said Kadyrov.
According to him, the terrorists, at present, are not focused on staying in Syria or Iraq. "They have completed their mission. Created a powerful terrorist organization, and now they must go home and continue to operate on the ground," – he said.
Kadyrov also said that Russia must battle the Western intelligence agencies. "Today we must not not only fight with this terrorist phenomena, but those Western intelligence services, whose staff operate here, in particular, in the Chechen Republic and other territories of the Russian Federation. We began shutting them down, they must be shut down", – stressed the head of Chechnya.
In addition, Kadyrov said that his assassination was ordered in Syria. "Customers or the organizers of all this – they are today in Syria", – TASS quoted Kadyrov.
On November 3, Kadyrov revealed details of the impending assassination attempt on his person. The attack on the Chechen leader was prepared by 20 young terrorists from the town of Argun. However, after learning about the sinister plans of the extremists, the head of Chechnya decided to be proactive and personally met with the suspects and their parents to hold an educational conversation. After five hours of Kadyrov's lecturing young extremists and their parents pleaded guilty, after which the failed terrorists were released.
All of the detainees identified themselves with the terrorist group "Islamic state" against which Russia is conducting a military operation in Syria. As Kadyrov wrote on his page in Instagram, the young Chechen brains were firmly "clogged" by the local Imam, and the young extremists even had no idea who the leader of ISIS was.
Source:
http://blogdogcicle.blogspot.com/2015/11/head-of-chechnya-says-russia-must.html