Blacks to be treated differently with blood pressure medication
With this article, ThisCantBeHappening! welcomes Dr. Jess Guh to our collective. You can read about her background by clicking on the "Who, and What, Are We?" button above, just below our masthead.

Going to the doctor is like going to the car mechanic. It falls right between "trip to DMV" and "post office during the holidays" on the list of errands that we all hate doing. Just like the car mechanic, it can be expensive and even if they don't fix the problem, you still have to pay. When they do find something wrong, you have to take their word for it and assume that whatever course of treatment they suggest is best. If you try to go against their recommendation they give a condescending stare and then ominously warn, "OK, it's your life do whatever you want, but it really isn't safe."
But at least some people know something about cars that can give some advice. We all have a friend who spends the weekend with their buddies fixing cars. I don't know anyone who sits around on a Sunday with friends working on each other's hypertension.
Whether it's your health or your transportation, it's disconcerting to have such critical parts of your life in a black box of decision making. You don't know how physicians are making their decisions. Surely they are thinking about what will make the best health impact, but what else are they considering? Cost? Pharmaceutical advertisements? Convenience? What about race?
In a time where white supremacy is no longer acceptable, a far more insidious form of racism is at play: unconscious bias. Implicit bias and microaggressions are difficult to describe and almost uniformly unintentional, but their impact is tremendous. Because medical decision-making is far more ambiguous than most people realize and involves the evaluation of subjective and incomplete data, it's particularly prone to unconscious bias.
The CDC estimates that two thirds of adult Americans have either hypertension or pre-hypertension. Deciding the best way to treat this disease impacts over 70 million people. So when the Joint National Commijncttee, a panel of experts on hypertension, released their updated guidelines at the end of 2014, it caused quite a controversy. While the guidelines included a plethora of recommendations, the debate has largely surrounded their recommendation that patients over the age of 60 have a more relaxed blood pressure goal of 150/90 instead of 140/90.
It's been over a year since the new guidelines were released, but the debate continues. What's so baffling to me is not that we keep discussing the 150/90 thing, I agree it is important, but that in all this time the most controversial part of the guidelines hasn't been mentioned in public debate or the media: that physicians should treat black patients and non-black patients differently.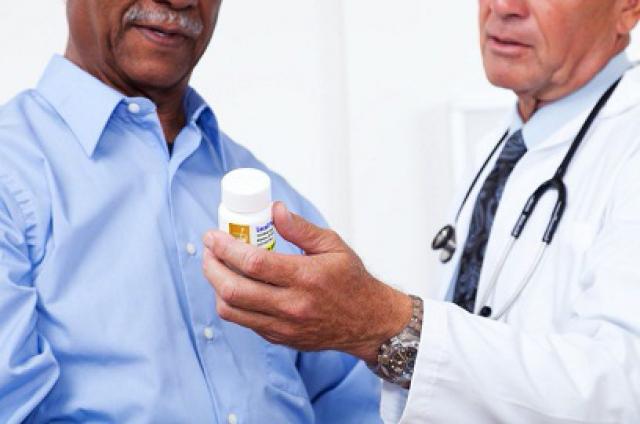 A news collective, founded as a blog in 2004, covering war, politics, environment, economy, culture and all the madness
Source:
http://thiscantbehappening.net/node/2952