(N.Morgan) A disturbing video has surfaced showing little Iraqi children pretending to perform mock execution. This horrifying behavior could be the direct result of long term brainwashing and propaganda that they are bombarded with on a daily basis.
The footage reveals four boys lined up on their knees with their hands behind their back and they face a wall before they are 'shot' and fall over giggling.
As the MailOnline reported: The mock executioner reels off a typical speech made by the real thing accusing the boys of being apostates and 'pigs' and says they are being 'executed by the heroes in the Islamic State of Iraq and the Levant' before he aims the plastic gun and their heads and fires in quick succession.
The following video may be disturbing to some, discretion is advised:
Appalling Video Surfaces Of Iraqi Children Playing Execution Game
MailOnline also stated: The video, which was published by Raqqa resistance group RBSS and Iranian news agency Ahul Bayt back in 2014, purports to show Iraqi children of ISIS fighters 'playing games'.
MailOnline was unable to independently verify the original source of the video.
This latest video exposes how ISIS are brainwashing their children into fighting for them and attempting to normalize this sort of sickening violence.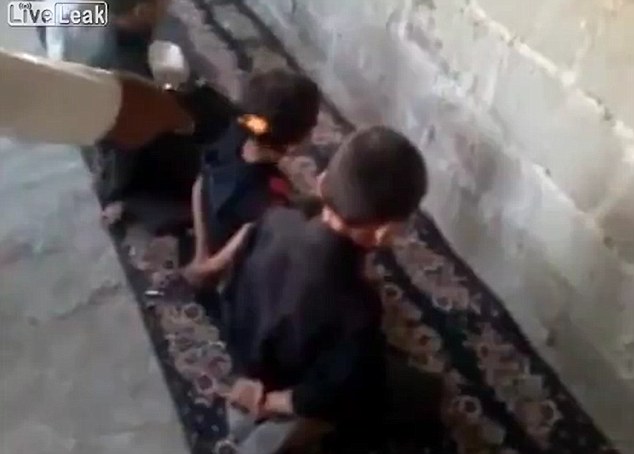 References:
http://www.dailymail.co.uk/news/article-3449989/Shocking-video-shows-youngsters-lined-knees-shot-head-sickening-execution-game-children-ISIS-jihadis-Raqqa.html
http://video.beforeitsnews.com/appalling-video-surfaces-of-iraqi-children-playing-execution-game_a3fb907e5.html