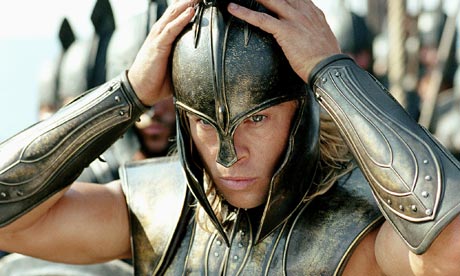 ………Those who feel that he cannot beat Hillary are sadly mistaken. Hillary is a walking/talking fact idiot savant who has no concept of business; other than financial monkey business. She is bereft of any skills or talents. On the other hand, pit her against Rubio or Cruz and you will see a normally harmless lioness devour two baby cubs.
The future strategy for the Republican Party is simple. Consolidate behind Trump, assist him in the remaining states, and sever the tongue of those who denigrate him during the race.The alternative will be a complete, unmitigated blood bath between those people who really did serve Nixon, Ford, Reagan and Bush Sr… and the poseurs. Those aforementioned POTUSs left a very strong legacy of winning at any cost coupled with discipline and courage.
Don't tempt those of us who only serve by writing and insinuation. The word, believe me Rhinos, is far mightier than the sword.
Homer warned of the following phenomena:
"Achilles absent, was Achilles still."
http://pieczenik.blogspot.com/
You can find other interesting articles and videos at http://blogdogcicle.blogspot.com/
Source:
http://blogdogcicle.blogspot.com/2016/03/a-warning-to-trump-detractors-from.html