Story Views


Now:
Last Hour:
Last 24 Hours:
Total:
Clinton Aide: Sanders Needs to Change 'Tone' if He Wants NY Debate (Video)
Monday, March 28, 2016 11:20
% of readers think this story is Fact. Add your two cents.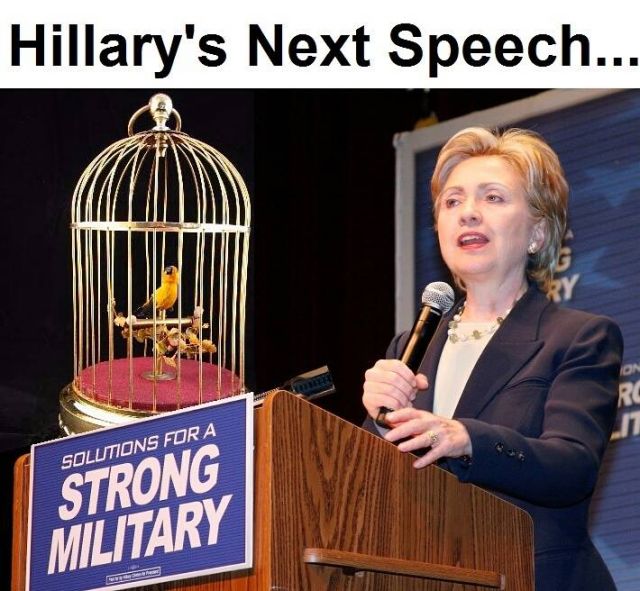 How will Shillary do against Furor Trump if she cannot even take the Wizard Sanders up in her face?
This is disgusting Hillary is afraid of doing a debate in New York because she is afraid of losing New York to Sanders.
From the Hill..
A top aide to Hillary Clinton's campaign on Monday dodged questions about setting up a debate with Bernie Sanders in New York, saying it depends on the senator's "tone."
"This is a man who said he'd never run a negative ad ever. He's now running them. They're planning to run more," Joel Benenson, Clinton's chief strategist, said on CNN. "Let's see the tone of the campaign he wants to run before we get to any other questions."
After winning a trio of states over the weekend, Sanders on Sunday called for a debate in New York ahead of that state's April 19 primary. The Vermont senator is looking to cut into Clinton's delegate lead and says he has the "momentum" heading into the latter half of the race.
The pair faced off in a Miami debate earlier this month, and a Sanders campaign letter on Sunday said the two campaigns had agreed to a California debate in May but had not agreed to terms on a debate in April, according to The New York Times.
"What's the risk?" CNN's Kate Bolduan asked Monday, pressing multiple times about agreeing to a debate in New York.
"There's no risk. She's done very well in the debates," Benenson responded.
"Sen. Sanders doesn't get to decide when we debate, particularly when he's running a very negative campaign against us," he continued.
"Let's see if he goes back to the kind of tone he said he was going to set early on. If he does that, then we'll talk about debates," Benenson added.
Source thehill.com
Check out more contributions by Jeffery Pritchett ranging from UFO to Bigfoot to Paranormal to Prophecy