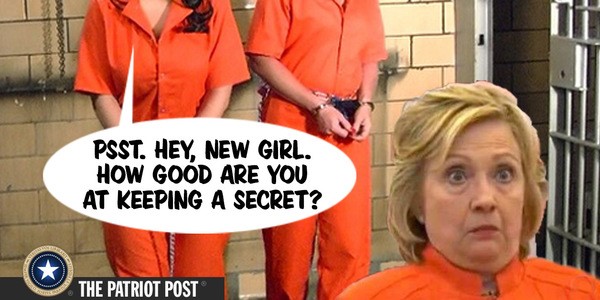 Holy Crap Batman! More Hillary-related emails, this time Bryan Pagliano's, seem to have gone missing from the State Department's data banks!

Who is Bryan Pagliano?
'Pagliano was responsible for setting up the now-infamous private server in the basement of the Clinton's home in Chappaqua, New York. He has since become a key witness in the FBI inquiry into the handling of sensitive material on that server and has been granted immunity by the Justice Department in exchange for his cooperation.' (Source)
If this was a television sitcom or even a Pink Panther movie it would fail miserably due to the fact that the plot is just too unbelievable.
But of course it surrounds Hillary Clinton and as we have seen through the years truth is typically always stranger than fiction!
So while the Hillary Clinton email scandal has had more twists and turns than a Thanksgiving cornfield maze, this is just another cog in the case that will go mostly unreported by the mainstream media and one that will likely have few if any repercussions for the 'incompetents' at the State Department who somehow can't seem to find Pagliano's email trail.
Could the result be that since they have lost the evidence Pagliano will no longer cooperate? How typical, in the life and times of the Clinton's, would that be?
And if you are curious what obstruction of justice is and whether it might apply in this case, here it is…

OBSTRUCTION OF JUSTICE
A criminal offense that involves interference, through words or actions, with the proper operations of a court or officers of the court.

The integrity of the judicial system depends on the participants' acting honestly and without fear of reprisals. Threatening a judge, trying to bribe a witness, or encouraging the destruction of evidence are examples of obstruction of justice. Federal and state laws make it a crime to obstruct justice.' (Source)
Advertisement
Source:
http://politicsandfinance.blogspot.com/2016/05/bryan-pagliano-are-his-missing-emails.html