UPDATE: THIS POST JUST EARNED ME ANOTHER 3 DAY SUSPENSION…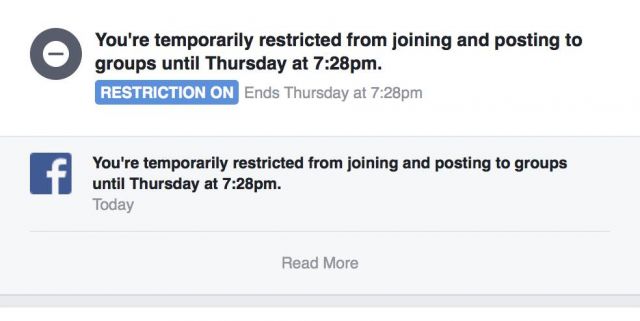 LEARN ABOUT WHERE YOU DON'T NEED TO WORRY ABOUT BEING SILENCED!
Listen to Rep. Nancy Pelosi, saying she can "guarantee" that Donald Trump will not defeat Hillary Clinton to become president of the United States. No one wants to believe that absolutely every single solitary word that comes out of a politician's mouth is part of a larger conspiracy, or some nefarious plot, because after all, these are the people running our country, and despite all its flaws most of us love America.
Let's face it, It's painful to think the people tasked with doing the will of the people could possibly hate those they represent THAT much, but at the same time, the road from "conspiracy theory" to "established fact" is often a short one these days, so one would be wise to look at all possibilities. With that said, Queen Nancy makes some extremely alarming comments in the following interview that should have every conspiracy theorist's "Bat Phone" going bat sh**.
"Donald Trump is not going to be President of the United States," said Pelosi. "Take it to the bank, I guarantee it."
Referring to Trump, "here today, gone tomorrow," presidential candidate…
Finally, her use of the phrase, "our next president, whoever she may be…"
What?!?!?! "whoever she may be…" What the hell kind of a comment is that? How many women are running? Pelosi's comments could mean so many things, and not one of them adds up to anything good, not the least of which is that she's just a senile old bat who not too long ago was second in line to the Oval Office. That thought still haunts many people. Listen…
SUBSCRIBE TO THE TOP STORIES OF THE WEEK IN THE NEWSLETTER HERE
FOR MORE NEWS BY VOICE OF REASON CLICK HERE!
The following are just a few possible alternative scenarios to the theory that Pelosi is just a senile wacko, theories that a person like Nancy Pelosi, an uber elite career politician might be considered "in the loop" enough to have inside knowledge about that would enable her to her make a comment as definitive as, "Take it to the bank, I guarantee it."
1. Is there an assassination attempt going to be made?
2. Does the "Establishment GOP" already have a plan for a 3rd party ticket that essentially hands the election to Hillary, and Pelosi is aware of it? The country may go down in flames, but at least the ruling elite would be secure in knowing their positions are safe without a President Trump.
3. Could Pelosi have inside information confirming that the Democrats have already cemented the 2016 win thanks to the ongoing coordination between Obama and Luis Gutierrez that I've been warning about for three years? When not enough people were reading the posts where I tried to shine a light on the covert gerrymandering efforts of those two that began as soon as Obama's second term started, I have up.
As head of HUD Housing, I have made the claim that Gutierrez has been quietly creating massive amounts of HUD housing in what have traditionally always been Republican voting districts, so as to convert them to the blue or purple districts without anyone noticing until it's too late.
The last possibility mentioned is as diabolical as it is brilliant, which is exactly how Team Obama plays. Not to mention, where do you think all the Muslim refugees and illegals that "aren't eligible to vote" have been going? Do you really think Obama has been putting them all in places like Massachusetts or California where Democrats already have the votes? Get real! Wake up!
I'D LIKE TO BELIEVE PELOSI IS A SENILE OLD BAT…
BUT DON'T THINK THE COUNTRY CAN COUNT ON THAT….
FAR MORE LIKELY, IS SHE KNOWS SOMETHING…
Info Wars reports The California Democrat made the bold prediction during an appearance on the 'Recode' podcast.
Host Kara Swisher pointed out that Trump had beaten the odds so far to become the presumptive Republican nominee, but Pelosi refused to even entertain the idea that the New York billionaire would have a shot at the Oval Office.
"Donald Trump is not going to be President of the United States," said Pelosi. "Take it to the bank, I guarantee it."
She went on to assert that Trump was a "here today, gone tomorrow" presidential candidate.
Pelosi made it clear that she was firmly backing Hillary by constantly using the words, "our next president, whoever she may be."
The former Speaker of the House then claimed that if comparisons were made between what Trump says about Mexicans, Muslims and women and Republican members of the House, their rhetoric is the same.
Pelosi asserted that Trump's rise in popularity was because Republicans have spread fear about "the empowerment of women, the empowerment of minorities," agreeing with Swisher that this tapped into "white male anger".
The left was very confident from the beginning that Donald Trump would have no chance at securing the Republican nomination, even outright laughing at people like Ann Coulter who suggested he would be victorious.
Photo: Bing
FACEBOOK | GOOGLE+ | TWITTER | PINTEREST | STUMBLE UPON | TUMBLER
FOR MORE ON THE CHAOS COMING FROM THE 2016 ELECTION:
Looks Like President Barack Obama May Suspend 2016 Presidential Elections…
Americans Are Protesting the Fake Election Process Everywhere; Media Silent
When Obama Suspends 2016 Election, a Guide to Survive Martial Law (Videos)
Former Military Officer: The 2016 Election Doesn't Even Matter (Videos)
RNC Chair: "Party Will Pick Nominee; If You Don't Like the Party, Sit Down" (Interview)
Surprise!!! – Obama Set to Pardon Clinton (Not Parody)
Trump Protesters Admit Answering Craigslist Ad Paying $16/hr to Protest (Video)
Warning: The Establishment Is Preparing For Martial Law and Civil War (Videos)
Stop 2016 Election, Then Begin Martial Law Is Goals of Soros' Democracy Spring (Video)
A Former Federal Prosecutor Warned: Obama Plans to Incite Race War This Summer (Video).
FOR MORE LINKS ON MARTIAL LAW:
Economic Markets Shake As Fiat Currencies Collapse; Earthquakes Everywhere Too
Obama Plans to Crash the Economy Before Leaving Office (Video)
The Department Of Justice Prepares To Step Up War On "Domestic Extremists"
Beware of Martial Law: Obama Will Confiscate Firearms Of All 50 States in 2016
Army Not Prepping for Battle; Training For Riot Control and Martial Law
Pentagon Says Preparing For Huge Civil Unrest in U.S. (Videos)
DOJ Creates Gestapo To Target Americans With "Anti-Government Views"
Congress Declares Martial Law As Dollar Rapidly Collapses
Obama Talks Martial Law, Texas Takeover, and Conspiracy Theory
Political Dissidents Homes Being Marked By FEMA Prior to Martial Law?
All You Need To Know About Obama's Coming Gun Grab
Obama Signs Executive Order Permanently Implementing Martial Law
DHS is Filming Your Cars Every Movement With Unconstitutional RFID Chips
FEMA Concentration Camps Disguised As Malls Being Built Everywhere
Government "Threat List:" 8 Million People To Be Detained Immediately
SUBSCRIBE TO THE TOP STORIES OF THE WEEK IN THE NEWSLETTER HERE
FACEBOOK | GOOGLE+ | TWITTER | PINTEREST | STUMBLE UPON | TUMBLR
FREE GUIDE TO ECONOMIC COLLAPSE OR MARTIAL LAW…
AT THE OFFICIAL BLOG SITE BELOW!
FACEBOOK | GOOGLE+ | TWITTER | PINTEREST | STUMBLE UPON | TUMBLER