As more and more evidence emerges regarding the mass shooting in an Orlando gay club that resulted in the death of at least 52 people and many more injured, signs are increasingly pointing toward the possibility of a false flag operation. First let's make sure we have the same understanding of the terminology being used, and then the video below will begin to pick apart the narrative we are being fed.
Just so that there is no confusion as to what the term False Flag means, Wikipedia defines a False Flag as:
"The contemporary term false flag describes covert operations that are designed to deceive in such a way that the operations appear as though they are being carried out by entities, groups, or nations other than those who actually planned and executed them."
Just so that there is no confusion as to what the term "Conspiracy Theorist" means when referred to in this post, it is defined by ME as:
"Anyone who has the stones to stand up in the face of public ridicule, and ask for details from KNOWN LIARS and to keep asking questions…"
SUBSCRIBE TO THE TOP STORIES OF THE WEEK IN THE NEWSLETTER HERE
FOR MORE NEWS BY VOICE OF REASON CLICK HERE!
Hey, would it be weird if the father of the Orlando Shooter was actually a CIA asset that has met with multiple members of Congress and Omar was employed by the same company (G4S) that has been linked to several mass shootings? According to the Intercept:
THE MAN WHO shot over 100 people and killed 49 in an Orlando nightclub Saturday worked at a retirement home as a security guard for G4S – a giant, often controversial global contracting corporation that provides mercenary forces, prison guards and security services. G4S is one of the world's largest private security companies, with more than 620,000 employees and a presence in over 100 countries….
But one of Mateen's former coworkers told the New York Times that he "saw it coming," that Mateen "talked about killing people all the time," and that he was "always angry, sweating, just angry at the world."
The coworker, who said he quit his job due to harassment from Mateen, explained that he "complained multiple times" to G4S, because Mateen didn't like "blacks, women, lesbians, and Jews."
Yet G4S continued to employ Mateen, who was able to obtain a "security officer" license to buy firearms in addition to his state license and conceal carry permit. G4S has previously been accused of improperly vetting its employees.
In 2009, Danny Fitzsimons, a former British paratrooper and employee of a G4S subsidiary, killed two colleagues in Iraq, claiming to be "the antichrist" and saying he "must satisfy" his "bloodlust." An official investigation concluded that his employer did not properly vet his psychological health.
In 2007, G4S signed contracts with five Israeli prisons and "interrogation centers," leading to accusations that it was complicit in torture and the imprisonment of children.
In 2010, three G4S security guards killed an Angolan national during a deportation flight from the U.K., by restraining him in an asphyxiating position.
Read the rest of the article here:
THE GOVERNMENT WANTS TO BE SURE NO CITIZENS' WEAPONS CAN COMPETE WITH THEIR TOOLS OF TYRANNY (BELOW)…
WHICH GOES AGAINST THE ENTIRE PURPOSE OF THE SECOND AMENDMENT…
Brandon Turbeville at Humans are Free Writes:
Already, a number of points lend credence to those who might suggest that intelligence agencies more so than desert-dwelling terrorist organizations are responsible for organizing and directing the attacks.
A NUMBER OF QUESTIONABLE ASPECTS ABOUT THIS SHOOTING INCLUDE:
The FBI knew about the shooter and investigated him prior to the attack.
The shooter had a connection to a known ISIS recruiter.
The shooter's father was a former "Afghan presidential candidate" who supported the Taliban.
The FBI's history in creating terrorism.
Omar Mir Seddique Mateen has now been revealed as the gunman in the Orlando club attack. According to mainstream reports, Mateen carried an AR-15 rifle and a handgun into the Pulse club around 2 a.m. and started shooting, killing 50 people and wounding 53.
THAT NARRATIVE IS NOT CORRECT:
Within minutes of the attack, it was reported that the weapon of the attacker was an AR-15. Why? Because it's liberals favorite "scary gun" to try to ban. Most liberals don't know the first thing about the very guns they're so sure they don't want YOU to have, hence why we are always hearing about "assault rifles." What is an "assault rifle anyway?" Liberals? Do tell?!?!? To a liberal: It's an "assault rifle" is a scary looking gun… regardless of actual capabilities.
No doubt escorted by his armed staff, Dick Durbin didn't even wait until blood was dry, much less until the bodies were cold before beginning the rally cry for more gun control. Sen. Dick Durbin (D-Ill.) on Sunday called on Congress to pass new gun control laws following the shooting at a gay nightclub in Orlando, Fla., that left 50 people dead and 53 more injured. Even though the AR-15 was all over the news… it was actually a Sig Sauer MCX. While the Sig Sauer is esthetically similar to and just as lethal as an AR-15, there are ​ no major parts that interface with AR-15s in any way, shape or form to an AR-15… but it's a great story… so who cares about the facts right?
A stand-off ensued which lasted for about 3 hours before a SWAT team crashed into the building with an armored vehicle and killed Mateen.Mateen had allegedly pledged allegiance to ISIS before the shooting by calling 911 and stating allegiance to ISIS leader Abu Bakr Al-Baghdadi as well as mentioning the Tsarnaev brothers. Mateen was an American citizen born to Afghan parents from Port St. Lucie, Florida, about a 125 miles away from Orlando, a distance which he allegedly drove to commit the attack.
FBI FOREKNOWLEDGE, ISIS SYMPATHIES, TALIBAN TIES:
What may at first sound like an instance of senseless violence, brings with it a number of other questions. For instance, the FBI was already well aware of Mateen and his connections to radical jihad and terrorism.
According to CNN's article, "50 Killed in Florida Nightclub, Shooter Pledged ISIS Allegiance," two officials tell CNN that the FBI had investigated Mateen at some point for possibly having ties to or sympathizing with Islamic extremism. Among things Mateen was investigated for were allegedly:
CELEBRATING 9/11
TELLING CO-WORKERS HE WANTED TO BE MARTYRED
Those two things in and of themselves wouldln't be a "smoking gun" by any means, but the pattern of law enforcement always being engaged prior to a massacre is quite alarming. In a prior post last week titled, FEMA Begins Massive Earthquake and Tsunami Drill Called "Cascadia Rising" Starting June 7 (Video), I called your attention to an abbreviated list of massive training exercises that miraculously were IMMEDIATELY followed by what was being practiced for. Take a look:
The November 13, 2015, Paris attacks:
Bloomberg, 11/17/15, "Hours Before the Terror Attacks, Paris Practiced for a Mass Shooting"
The Charleston, South Carolina, church shooting, June 17, 2015:
humansarefree.com, 6/24/15, "'Active Shooter Drills' Took Place in the Same Day as Charleston Shooting…"
Boston Marathon attack, April 15, 2013:
Natural News, 6/22/13, "DHS documents prove Boston Marathon bombing was false flag 'drill' planned months in advance"
Sandy Hook school shooting, December 14, 2012:
Southeast-Brewster Patch newspaper, 12/18/12, "Sheriff: Putnam Officials to Talk School Safety This Afternoon"
The July 20, 2012, Aurora, Colorado, "Batman" shooting:
Denver Post, 7/21/12, "Real life shooting imitates training exercise at Parker medical school"
Guess what I said in the article on FEMA drills for earthquakes and tsunamis linked above? I'll give you three guesses, but you'll only need one I bet. I said:
"Even though the person who made the video below goes out of his way to say that he's NOT suggesting the giant exercise is part of a large false flag operation, I'd like to call to your attention to how each of "tragedies" listed below was preceded by a massive training exercise of some kind too. What are the odds a massive earthquake or tsunami hits during the exercise?"
WHY WASN'T THE FOLLOWING PROTOCOL FOLLOWED WITH MATEEN?
A law enforcement official said there were two cases opened involving Mateen but the probes didn't result in enough evidence to charge him with anything.
The investigations were reported by a number of mainstream media organizations and later confirmed by the FBI itself during a press conference.
The FBI admitted that Mateen had been interviewed by agents twice in 2013 due to comments made about radical jihad which were overheard by coworkers.
He was interviewed for a third time one year later due to his connection to Moner Mohammad Abu Salha, an American who had traveled from Florida to train in Syria and later to return to the United States in order to recruit other Americans to fight in the Western-backed terrorist brigades attempting to overthrow secular and legitimate government, Bashar Al Assad.
Salha allegedly returned to Syria and blew himself up in a suicide bombing. It is also interesting to note that Mateen's father Seddique Mateen is a political personality in his own right having hosted a TV show and apparently declared himself a presidential candidate for Afghanistan.
Seddique has denounced the Pakistani government and expressed support and encouragement for the Taliban movement.
Still, the question regarding the fact that Mateen was on the FBI's radar is extremely important. One key aspect suggesting a false flag that should be looked for soon after the attack is any possible connection the suspect or group of suspects may have had with intelligence agencies.
A connection to any one of these organizations and institutions may go some length in explaining how the attack was coordinated, the motivation of the perpetrators, the actual involvement (or not) of the suspects, and who actually directed the operation.
For instance, on 9/11, many of the alleged hijackers had previously had close contact with the FBI, CIA, and other high-level intelligence agencies (both home and abroad).
Likewise, the Tsarnaev brothers who have been accused of masterminding and carrying out the Boston Bombing had ties to the FBI before the attack.
In many instances, connections to certain military agencies and communities should serve as the same red flag as connections to intelligence agencies since these institutions have largely been blended together.
THE FBI'S SORDID HISTORY OF ORGANIZING TERRORIST ATTACKS:
Indeed, the FBI has had a long history in creating, organizing and facilitating terrorist attacks in order to bust them at the last minute and claim credit for stopping terror attacks.
The FBI also has a long history of investigating, monitoring and interviewing suspects of high-profile terrorist attacks before those attacks were committed but doing nothing about them.
As Tony Cartalucci writes in his article, "US Law Enforcement Knew Florida Shooter BEFORE Shooting":
"A terror suspect armed to the teeth storming a public place and killing scores is actually a very familiar script. The FBI wrote several such scripts in 2015 alone, including entrapping and arresting a mentally-ill suspect after providing him with an arsenal of deadly weapons almost identical to the arsenal recently employed in Florida.
"The Intercept would report in its article, "Another "Terror" Arrest; Another Mentally Ill Man, Armed by the FBI," that:
"U.S. law enforcement officials announced another terror arrest on Monday, after arming a mentally ill man and then charging him with having guns.
ABC News quoted a "senior federal official briefed on the arrest" as saying: "This is a very bad person arrested before he could do very bad things."
"But in a sting reminiscent of so many others conducted by the FBI since 9/11, Alexander Ciccolo, 23, "aka Ali Al Amriki," was apparently a mentally ill man who was doing nothing more than ranting about violent jihad and talking (admittedly in frightening ways) about launching attacks — until he met an FBI informant. At that point, he started making shopping lists for weapons.
The Intercept would also reference the FBI's affidavit (.pdf), stating (emphasis added):
"According to the affidavit, Ciccolo first talked to the FBI informant about attacking two bars and a police station.
"Later, he spoke of attacking a college campus with a homemade pressure-cooker bomb like the one used in the Boston Marathon terror attack; he also talked about using guns and a lot of ammo. Ciccolo, according to the affidavit, then "ordered the firearms from a confidential human source ("CHS") working with the FBI."
"The list of weapons provided to the mentally-ill suspect by the FBI informant is shocking. Revealed in the official FBI affidavit (.pdf), the weapons included a 9mm Glock 17, a 10mm Glock 20, a .223 Colt AR-15 rifle, (referred to by the media as an "assault rifle"), and a 556 Sig Arms SG550 rifle (also often referred to as an assault rifle).
"Also included in the affidavit is the same hysterical rhetoric encouraged by FBI informants now evident in the recent actions of terror suspect Omar Mateen in Florida.
"The FBI literally provided a mentally-ill man they helped plan a terrorist attack together with, an arsenal of deadly weapons – arresting him just before he committed his crime.
"The only factor that prevented the 2015 entrapment of Ciccolo from becoming a live Florida shooting-style attack was the fact that the FBI arrested Ciccolo before he carried out his planned attack – while those following Mateen did not arrest him.
"The role of the FBI in Mateen obtaining his weapons will never be known since Mateen is now – conveniently – dead. Even if he purchased them "legally" at a gun store, it should be noted that in other FBI entrapment cases, suspects were encouraged to purchase weapons themselves, with the FBI arresting them only after they left gun stores with their newly acquired arsenal.
Interestingly enough, in the Ciccolo incident that Cartalucci refers to above, the plan which was fed to Ciccolo involved attacking bars, a target that was actually realized in Orlando.
Of course, there will be many who will argue that the FBI, while entrapping unintelligent suspects, would never actually let the drill go live it is important to remember the 1993 World Trade Center bombing where that is precisely what the FBI did.
WHO CONTROLS ISIS:
Lastly, one immensely important question must be asked: If ISIS is responsible for the attacks, who controls ISIS? For many, claims that the attacker belongs to ISIS is a deal breaker. For these individuals, ISIS is a shadowy terrorist organization that supports itself and has created a caliphate in eastern Syria and western Iraq that can scarcely be defeated (except when the Russians bomb it). However, the facts do not support such a shallow understanding of the ISIS terrorist organization. ISIS was entirely created, funded and directed by the United States, Britain, France and other NATO countries.
Why don't we ask Vlad who created ISIS? In the video below, he tells the UN floor it was Obama:
"Well, who on earth armed them?"
"Who armed the Syrians that were fighting Asad?"
"Who created the political climate that facilitated the situation?"
"Who delivered arms to the area?"
"Do we really not understand who is fighting in Syria?"
Anyone? Anyone?
FACEBOOK | GOOGLE+ | TWITTER | PINTEREST | STUMBLE UPON | TUMBLER
CHECK OUT THE NEW GOOGLE+ PAGE!
Its actions have been coordinated by the Anglo-American Intelligence apparatus for geopolitical purposes all across the world both at home and abroad.
For this reason, the declaration that ISIS committed a terrorist attack in Paris is by no means a get-out-of-jail-free card for the Western Intelligence apparatus. Instead, it is the trademark of their handiwork.
FOR MORE INFORMATION ON THE FORMATION AND NATURE OF ISIS SEE: here, here, here, here OR here, OR, Be sure to check out the Top 10 Reasons that PROVE ISIS is a U.S. Creation.
In addition to those resources, is an interview with one of Obama's OWN APPOINTEES, former Director of the Defense Intelligence Agency, General Michael Flynn had to go to Al Jazeera to tell the world that Obama's White House made a "willful decision" to fund and train Syria Islamists ISIS. Could that have been a hint? How sorry is that? He had to go to Al Jazeera presumably because the U.S. lamestream media wanted no part of honest journalism. Let's not forget how the U.S. repeatedly got caught too. Plenty of links support all this:
Busted! US Helicopters Aiding ISIS in Iraq
Busted! CIA Reveals Hillary and Obama Armed ISIS (Video)
Four-Star Navy Admiral Blasts Obama For Treason, and Reveals Obama's Plans
Obama Fired 3 Generals, Admiral To Cover Up Benghazi…
Captured ISIS Leader Makes Terrifying Confession About Barack Obama
Former FBI Assistant Director Risks His Life and Just Exposed Obama In Huge Way!
Former CIA Director Unloads, Then Issues Severe Warning About Obama
You Won't Believe How Many Things Obama Copied Directly From Hitler
SUBSCRIBE TO THE TOP STORIES OF THE WEEK IN THE NEWSLETTER HERE
FOR MORE NEWS BY VOICE OF REASON CLICK HERE!
In addition to all the information already provided about who has been in control of ISIS from the beginning, is a small excerpt from the Top 10 Reasons that PROVE ISIS is a U.S. Creation. This lunacy is my favorite fiction that Team Obama tried to pull off. What could have been more obvious that the parade of ISIS Toyota trucks that went on for miles, only to have the bill for the Toyotas end up on a desk in Langley… Did we ever even get a B.S. reason from Team Obama on how that happened or not? I can't even remember? The pictures were all over the papers, and even though you can't see them in the picture below, I remember in one picture I saw all their feet… and 99% were wearing white basketball sneakers, or something similar.
So, Team Obama, let me get this straight… It was reported EVERYWHERE that ISIS was so big, bad, and Christian eating, that the parade of Toyotas (that Langley paid for) was miles long, and it kept winding around like a snake across the desert, and we couldn't do a thing? Ok, let's say you don't believe that YOUR tax dollars bought those Toyotas. How many people do you know (or have you ever seen) that wear matching all black outfits in the middle of the desert, with white kicks on? Where were the outfits from? The GAP?
Again, this is not rocket science, but if the parade was miles long as reported, don't we still have satellites? Aren't at least one or two pointed in that region? A handful of jets could have eliminated the entire lot of them in one run, and we'd have been done with iSIS, but Obama wouldn't even bomb them without dropping leaflets first TELLING them a bombing run was coming. After all, Obama didn't want any oil to spill and hurt the environment…
Where did ISIS get an entire fleet of matching Toyota pick-up trucks? Why do so many of its photo shots feature a fleet of matching Toyotas – matching in both model and color? As this Information Clearing House article humorously states:
"The official story is ISIS stole them from the "Good Terrorists" (Al Nusra), who were originally given their cool wheels by the US government. Which would seem to beg a couple of enquiries. Not least of which is – why are the US giving any terrorists matching fleets of luxury SUVs? And for that matter, how many fleets are we talking about?
So, exactly how many trucks did the US supply? Where are ISIS currently garaging this impressive collection? And why do they all have to be Toyotas? Is it a terrorist thing, or simply a US Govt preference? Do Toyota mind the brand-association? Or the fact that so many of the ISIS drive-by photo-ops look like perverted car ads?"
Some of these trucks were actually used vehicles that got sent from the US and Canada over to Syria. This Texan plumber discovered to his horror that his old truck was being used in the war, replete with his business name still on the door!
CONCLUSION
While the right-wing media blames Muslims and the left-wing media blame guns, perhaps it would be more effective if thinking individuals would examine the possibilities that this attack was a false flag incident designed to push an agenda that would benefit those in power in some way or other.
Out of this attack we will no doubt see another push for the evisceration of the Second Amendment and other civil liberties as well as increased hype regarding ISIS as a threat to the American way of life and a greater attempt at justification for foreign adventures.
While the information presented above may not be enough evidence to prove in the court of law that the Orlando attack was a false flag attack, it is reason enough to question the official story thus far.
If this attack is indeed placed in the lap of ISIS, however, all fingers should immediately point to NATO and the Atlanticist Intelligence apparatus. It is they who control ISIS and they who bear the responsibility for its actions.
If the attack is attributed to a lone jihadist nut the FBI has some serious explaining to do since it appears that the agency itself is the greatest initiator of terrorist activity inside American borders and is either the most incompetent anti-terror fighter in the U.S. or it is complicit in the attacks that take place.
SUBSCRIBE TO THE TOP STORIES OF THE WEEK IN THE NEWSLETTER HERE
FACEBOOK | GOOGLE+ | TWITTER | PINTEREST | STUMBLE UPON | TUMBLER
OTHER /FALSE FLAG POSTS
15 Ways To Detect A False Flag Operation
9 Reasons the Terrorist Attacks in Paris Could Be a False Flag Event
Surreal Video Of Special Ops Tossing Firecrackers During Paris Massacre
U.K. Paper Accidentally Reveals More Obama Lies on San Bernardino
Whistleblower Exposes CA Shooting Cover up – Guess Who It Implicates
Top 25 Most Popular False Flag Videos #12 Will Shock You to the Core.
ALERT: Craigslist Ad Asking for CRISIS ACTORS in Houston For JULY 4th
Another False Flag? Atlanta Craigslist Solicits Crisis Actors For Mock Disaster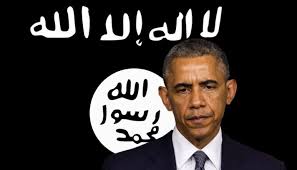 FOR MORE ON ISIS:
Little Girl's Last Words When ISIS Set Her on Fire Will Leave You Speechless
Muslim Burns 11 Year Old Girl Alive, For Wearing Lipstick
ISIS Delivers Message to U.S.: Very Soon You Will Face 'Unprecedented' Attacks
ISIS Releases 'Kill List' of US Cities. Did Your City Make the 'Kill List?'
Ex-ISIS Fighter Reveals Plans To Nuke 4 Major Cities (Video)
Top Obama Appointee: "President Knowingly and Willingly Armed ISIS"
What the Father of Lies (Obama) is Hiding About ISIS From You Now
Busted! US Helicopters Aiding ISIS in Iraq
Busted! CIA Reveals Hillary and Obama Armed ISIS (Video)
The Greatest Story Never Told, ISIS Facts You Won't Believe
Why Did Obama Warn ISIS With Leaflets Before Bombing Them????
SUBSCRIBE TO THE TOP STORIES OF THE WEEK IN THE NEWSLETTER HERE
FACEBOOK | GOOGLE+ | TWITTER | PINTEREST | STUMBLE UPON | TUMBLR
FREE GUIDE TO ECONOMIC COLLAPSE OR MARTIAL LAW…
AT THE OFFICIAL BLOG SITE BELOW!
FACEBOOK | GOOGLE+ | TWITTER | PINTEREST | STUMBLE UPON | TUMBLER