Story Views


Now:
Last Hour:
Last 24 Hours:
Total:
Dear Frank Luntz:
Thursday, June 23, 2016 5:54
% of readers think this story is Fact. Add your two cents.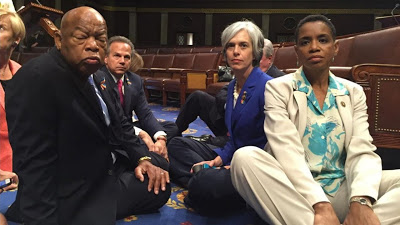 At 4:30AM this morning I was watching the BBC show HARDtalk on which the host was interviewing U.S. pollster Frank Luntz!

The topic was the state of America and the state of American politics.
He discussed many issues but the one that most struck a chord had to do with the fact that he has become depressed not only about the issues surrounding the presidential election but our society as well.
I was inspired to send the note below to him as I feel very much the same…
But before I get to the note consider these issues from a prior TPC article that concern political correctness and the state of our society…
Christmas as a word and as a celebration are out. The word holiday is in so as not to offend anyone,
Students wearing 'offensive' clothing such as anything to do with America, may be deemed as being insensitive to those around them, and sent home,
Speakers on college campuses seen by the authorities in charge as being offensive will at times lose their opportunity to speak,
The mere expressing of ones opinion on a 'controversial' subject matter has become grounds for losing a job (i.e. Curt Schilling),
One protestor or small group of protestors stating that some symbol or object being utilized is 'degrading and racist' forces or tries to force its removal from the lexicon of society (i.e. Washington Redskins),
The attempt by some to shut-down or mute any public outcry concerning a position that they do not agree with (i.e. support of the 2nd Amendment). This attempt to stifle discussion, in my humble opinion, typically will originate from those on the Left who profess themselves as the kinder and gentler protectors of what is right.
Dear Frank Luntz:
Good morning Frank:

I saw your interview on the BBC show HARDtalk and just wanted to say that I echo your sentiments about how broken our political system is, the disturbing vitriol of the electorate, the trouble seeing a way out and the fact that it is all extremely depressing.

As I write this I am watching the Democrat sit-in on the House floor as they try to move the conversation away from Islamic extremism to guns and the 2nd Amendment and can't believe that these are our leaders.

I look at the two candidates for POTUS and cannot believe that a sophomoric bully and likely criminal are the best candidates that our country can put forward.

They say that great societies begin to fail after a certain number of years and I fear that the United States may be heading in that direction!

Keep-up the great work that you do.

Mike

Photo
Advertisement
Source:
http://politicsandfinance.blogspot.com/2016/06/dear-frank-luntz.html