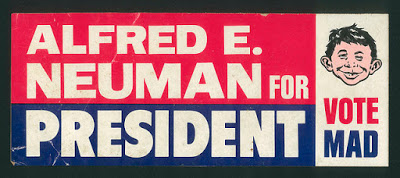 Hillary Clinton, unless and until Donald Trump learns how to keep his mouth shut and focus on the issues*, will win the White House…

In actuality, however, given what the public has already heard about Hillary and the plethora of issues that continue to be exposed, all while the American sheeple and lemmings on the Left could seem to care less, leads me to my conclusion that 'America Is Effectively F***ed!'
In other words has our society declined to such a degree that Americans either do not pay attention or, even worse, do not care about the moral fabric and potential criminal behavior of a potential POTUS?
That the only things that can generate interest and anger from among the masses are issues like unisex bathrooms?
And given the FBI has recommended the DOJ look into the Clinton Foundation pay to play scheme and the Obama DOJ has declined, has our government turned into nothing more than a criminal enterprise there to promote the ideological whims and desires of Barack Obama?
It's sad and frightening all at the same time.
Consider this partial Clinton list and then tell me if my premise concerning the election and our society is somehow misplaced…
24 Examples of Hillary and Bill's Indiscretions/Baggage/Scandals and the Moral Fiber of a Potential President!
Review and pass this along to those liberal lemmings and sheeple who who either don't care or have no idea about history or current events.
To be fair, however, if you do pass it along it would no doubt simply be considered part of some Hillary witch hunt or a vast right-wing conspiracy.
Why? Because the mainstream media they get their 'news' from will tell them that it's so: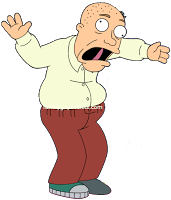 American shheple
0. Clinton Foundation and what looks to this outsider as nothing more than a pay to play conduit created to enrich the Clinton's at the expense of our national security.
0a. FBI and DOJ: The fact that the heads of these two supposedly 'independent' watchdogs, for reasons one can only speculate about, are apparently in the pocket of the Clinton's and the Democrats (See James Comey and failure to recommend indictment to the DOJ over the email scandal and the Loretta Lynch-led DOJ ignoring the FBI recommendation vis a vis the Clinton Foundation).
0b. Since June 22, 2016 four mysterious deaths of DNC-related individuals. Suspicious yes, but no evidence has linked these murders to anything more than an interesting coincidence.
1. Monica Lewinsky: Led to only the second president in American history to be impeached.
2. Benghazi: Four Americans killed, an entire system of weak diplomatic security uncloaked, and the credibility of a president and his secretary of state damaged.
3. Asia fundraising scandal: More than four dozen convicted in a scandal that made the Lincoln bedroom, White House donor coffees and Buddhist monks infamous.
4. Hillary's private emails: Hundreds of national secrets already leaked through private email and the specter of a criminal probe looming large.
4. Hillary's private emails: Hundreds of national secrets already leaked through private email and the specter of a criminal probe looming large.
5. Whitewater: A large S&L failed and several people went to prison.
6. Travelgate: The firing of the career travel office was the very first crony capitalism scandal of the Clinton era.
7. Humagate: An aide's sweetheart job arrangement.
8. Pardongate: The first time donations were ever connected as possible motives for presidential pardons.
9. Foundation favors: Revealing evidence that the Clinton Foundation was a pay-to-play back door to the State Department, and an open checkbook for foreigners to curry favor.
10. Mysterious files: The disappearance and re-discovery of Hillary's Rose Law Firm records.
11. Filegate: The Clinton use of FBI files to dig for dirt on their enemies.
12. Hubble trouble: The resignation and imprisonment of Hillary law partner Web Hubbell.
13. The Waco tragedy: One of the most lethal exercises of police power in American history.
14. The Clinton's Swedish slush fund: $26 million collected overseas with little accountability and lots of questions about whether contributors got a pass on Iran sanctions.
15. Troopergate: From the good old days, did Arkansas state troopers facilitate Bill Clinton's philandering?
16. Gennifer Flowers: The tale that catapulted a supermarket tabloid into the big time.
17. Bill's Golden Tongue: His and her speech fees shocked the American public.
18. Boeing Bucks: Boeing contributed big-time to Bill; Hillary helped the company obtain a profitable Russian contract.
19. Larry Lawrence: How did a fat cat donor get buried in Arlington National Cemetery without war experience?
20. The cattle futures: Hillary as commodity trader extraordinaire.
21. Chinagate: Nuclear secrets go to China on her husband's watch.

*Although given what he has said, what he continues to say and the fact that the mainstream media only focuses on those things, the time to turn American hearts and minds Donald Trump's way may have already long passed.

Cartoon
Cartoon
Get Your 'Hillary Liar' T-Shirt Before They're All Gone!
(Just kidding, that's a lie but it is pretty cool)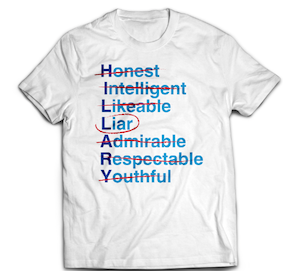 ORDER YOUR HILLARY LIAR T-SHIRT TODAY!
Source:
http://politicsandfinance.blogspot.com/2016/08/election-2016-america-is-effectively-fed.html