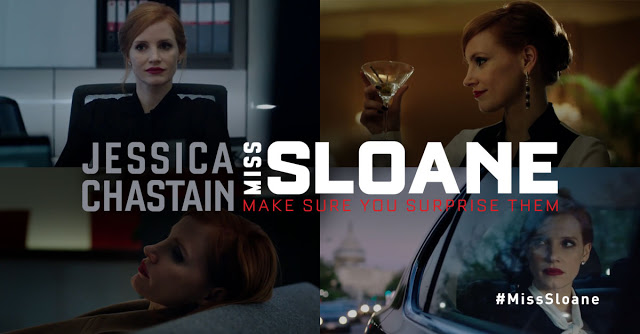 Hollywood, CA—The filmmaking business is getting more democratized every day.
The days of only the most powerful studios and talent agencies
producing films are numbered. Cheaper equipment means
more people than ever can make films.
Alfred Hitchcock was a master of making great films on the cheap. No special effects, difficult sets or costumes were used. Just talented writing and actors made his success.
Some filmmakers enjoy the power of mixing art with political propaganda. They want to influence the masses rather than entertain them. That's exactly what was behind the recent financial film disaster of, MISS SLOAN.
With an estimated $13 million budget, a terrific leading lady (Jessica Chastain) what could possibly go wrong? The answer is everything!
I'm loving the films finally being produced with female protagonists. When I saw the slick previews I thought this would be something I wanted to see. However I was spared from seeing this disappointing disinformation package when I found out this was a not so subtile attack on America's gun rights.
The previews did not let out even a hint that this was about pushing gun bans that have proven time and again to actually be more dangerous to public safety. I'm sure not tipping their hand this was a deliberate effort by producers to ambush and brainwash their audience with their tired political message.
Gun control is a far more complicated idea than most people realize. Gun bans always fail because they only impact the most law-abiding and trustworthy citizens. The criminals will always continue to obtain and use, gasoline, bombs, knives, clubs, motor vehicles and of course guns.
We all ready know only too well how bans work in America. The wars on drugs and alcohol never had a meaningful effect on consumption, only the price and staggering corruption.
The sad truth is that in the gun control Utopias the sheep are unprotected and the wolves reign supreme.
It serves the investors in this film flop right to have lost their money. Imposing their will on others camouflaged as art is risky business.
I don't fault the actors for this colossal film failure, after all they are paid to perform. I cant wait to see the next film starring Jessica Chastain.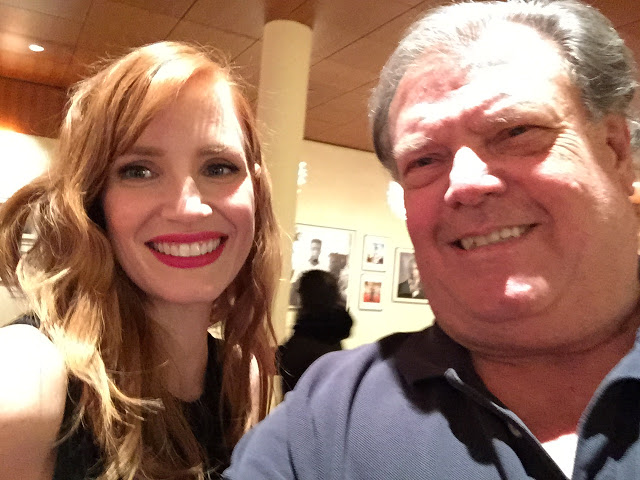 I simply love this beautiful and kind actress who will move on to thrill us on the big screen for years to come.
As for the up and coming filmmakers, those that don't learn from history are bound to repeat it!
There are over 3500 stories on this blog go to the main page at www.crimefilenews.com
Source:
http://www.crimefilenews.com/2016/12/even-jessica-chastain-could-not-save.html