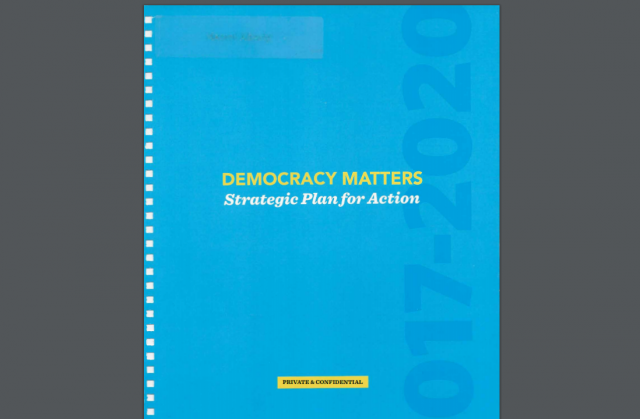 By Lisa Haven
On January 19th-21st, David Brock, a political operative, author and commentator who founded the liberal media leftist group Media Matters, held an event where 100 top donors gathered together at a Turnberry Isle Resort in Aventura, Florida, to discuss how to "attack Trump".
While inside details from the meetings have been kept quiet, a leaked memo has surfaced detailing sick plans which the progressive left has for not only Donald Trump, but also for alternative media and conservatives. Some of the things on the agenda include: getting Google and Facebook to intensify censorship of opposition and conservative news, defeat Donald Trump through impeachment or the ballot box in 2020, and intensify attack campaigns against Trump to levels never before seen with any other president. I believe this is one MEMO you need to see. But I must warn you, it just might tick you off….
More Critical Reads You Need to Hear by Lisa Haven! Click Here!
Subscribe to My Website at: www.LisaHaven.News
Check Me out On Youtube

For More Information See:
http://freebeacon.com/politics/david-brock-memo-attack-trump/
https://www.scribd.com/document/337535680/Full-David-Brock-Confidential-Memo-On-Fighting-Trump#download